Pirates work on improving all-around baserunning
Hurdle wants team to focus on taking extra bases on balls in the dirt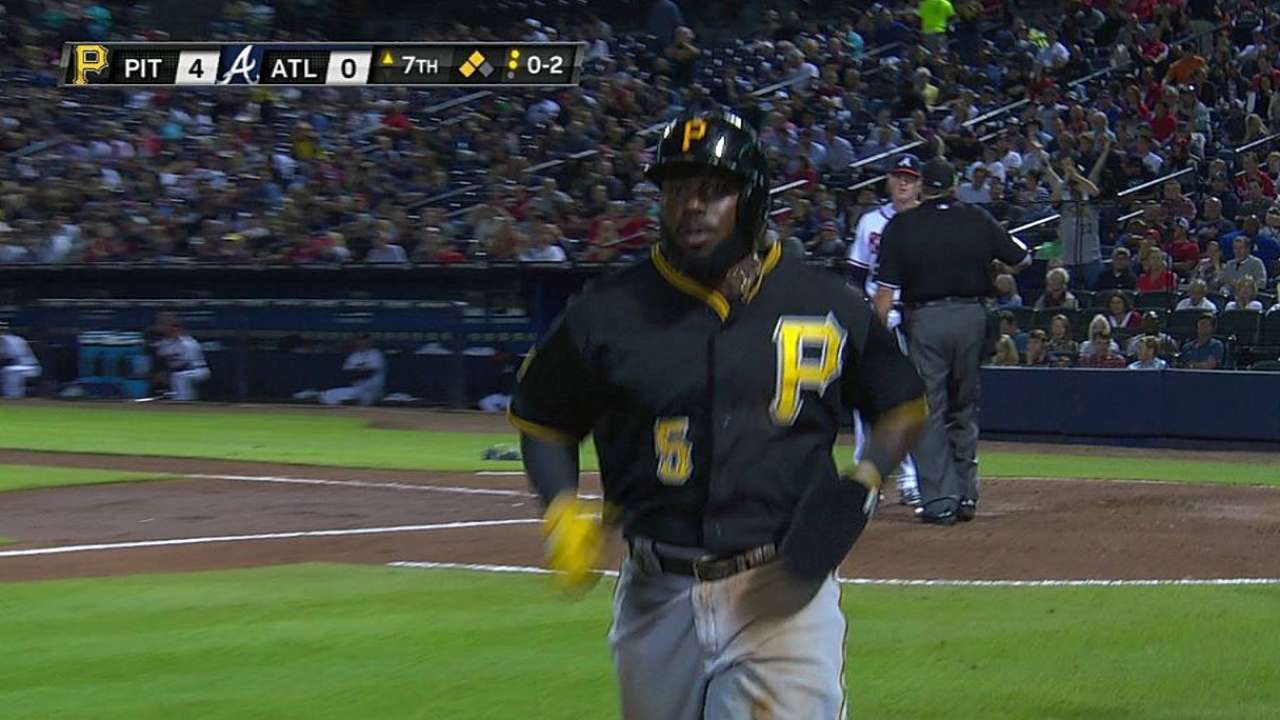 BRADENTON, Fla. -- A significant portion of the Pirates' Thursday workouts was devoted to the dirt-ball drill. It had nothing to do with the school attended by Jared Hughes and Vance Worley, Long Beach State, whose baseball teams are affectionately nicknamed the Dirtbags. It had everything to do with Free 90s -- extra bases through hustle.
Manager Clint Hurdle is prioritizing improved all-around baserunning by the 2015 Bucs, and sees the greatest room for improvement in how they react to errant pitches. Hence the drill: Getting a jump at the first indication the pitch will be a worm-killer.
Pirates baserunners are being conditioned to take off as soon as they see the catcher's shin guards angle down.
"The shin guards drop to block a pitch … that's a very difficult play to make, when you go to your knees to block a ball and make a throw," Hurdle detailed. "And you can even get a read [of the pitch] out of the pitcher's hand.
"We want to be bold and aggressive coming out of the chute. We told them, 'If you feel you got it, go get it.' We did show some improvement in that last year -- but the improvement has taken too long for my standards."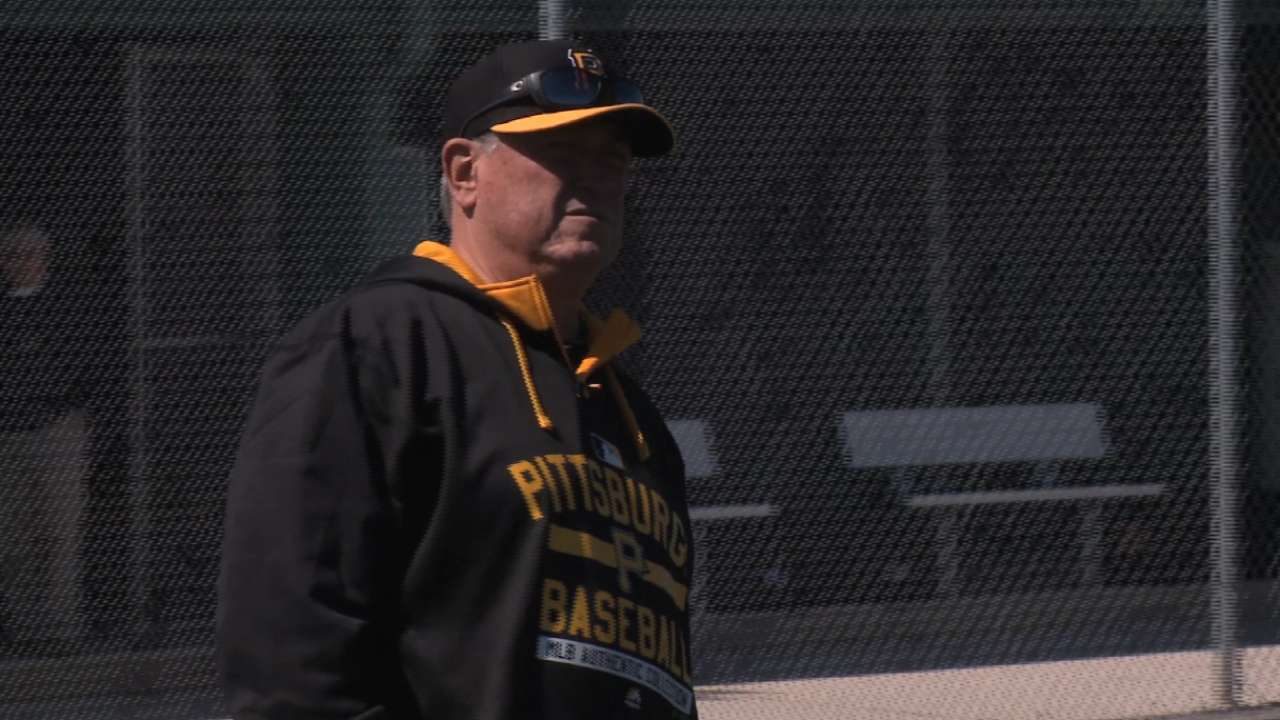 The numbers dramatically support the notion the Bucs can bridge a wide gap to their opponents in this regard. Wild pitches result from aggressive baserunning as much as from misplaced deliveries -- if the runner stays put, the pitch isn't wild, regardless of where it winds up.
In 2014, Pittsburgh runners forced 49 wild pitches, to 71 charged against their own hurlers. In 2013, the disadvantage was 51-81.
"It's anticipation, it's reading the catcher," Hurdle said. "When you see him leave his position to block, that's our opportunity to make the first move to the next base.
"We had a very strong session [Thursday] with the guys. It's going to be an aggressive part of our Spring Training. We can get much better at it, and Spring Training is the first opportunity for us to build confidence in that part of the game."
Tom Singer is a reporter for MLB.com and writes an MLBlog Change for a Nickel. Follow him on Twitter @Tom_Singer. This story was not subject to the approval of Major League Baseball or its clubs.