Infante finally feeling healthy in Royals camp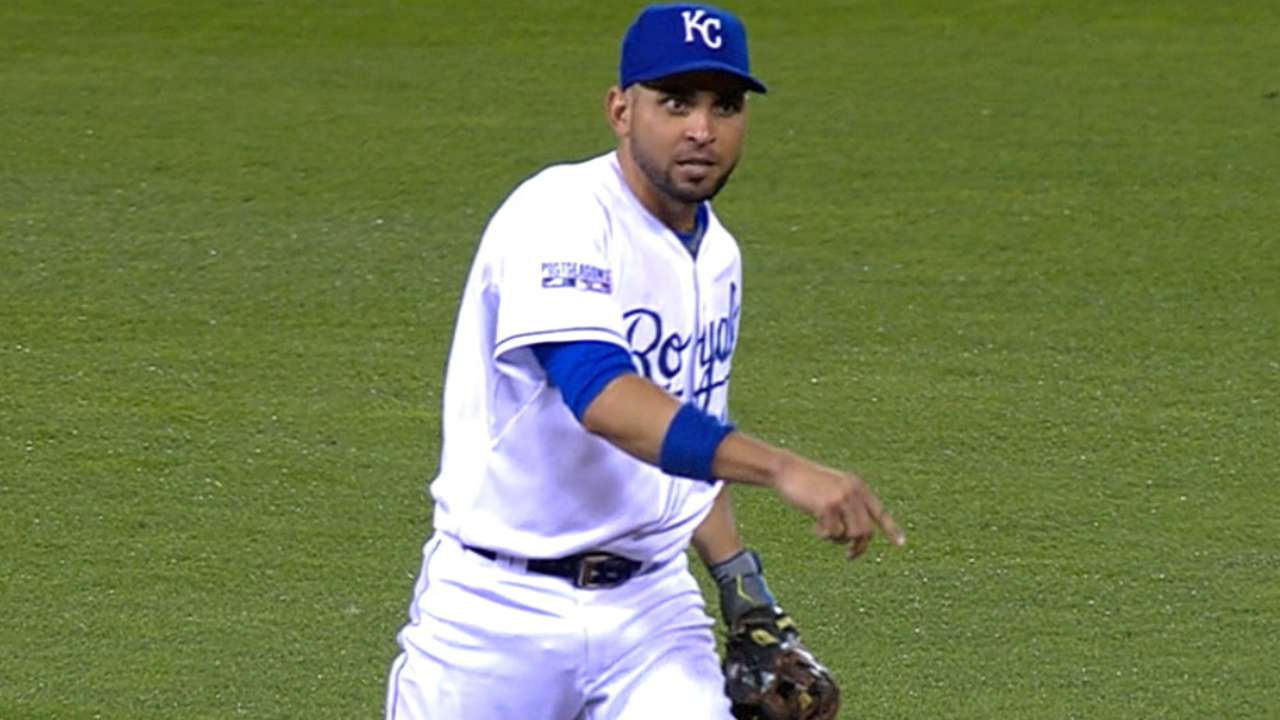 SURPRISE, Ariz. -- After two days of throwing and hitting, Royals second baseman Omar Infante says his right shoulder and elbow feel fine.
"Everything's good," Infante said on Thursday. "I'm trying to take it a little slow, but right now it all feels fine."
Infante struggled with injuries most of last season, from a sore back to a sore elbow to a sore shoulder that likely affected his defense more than anything. During September and the playoffs, Infante battled through pain specifically in his shoulder, and his throws, especially on double plays, lacked his usual zip.
"The shoulder is fine now," he said. "I don't really feel anything with [the elbow] either, maybe just a little bit. Not worried."
Royals manager Ned Yost also said he isn't concerned about Infante's elbow.
"Everyone right now is going to feel a little bit sore," Yost said. "That's natural."
Jeffrey Flanagan is a reporter for MLB.com. Follow him on Twitter at @jflanagankc. This story was not subject to the approval of Major League Baseball or its clubs.