Cervelli makes strong early impression at camp
Veteran catcher excited for added responsibility of replacing Martin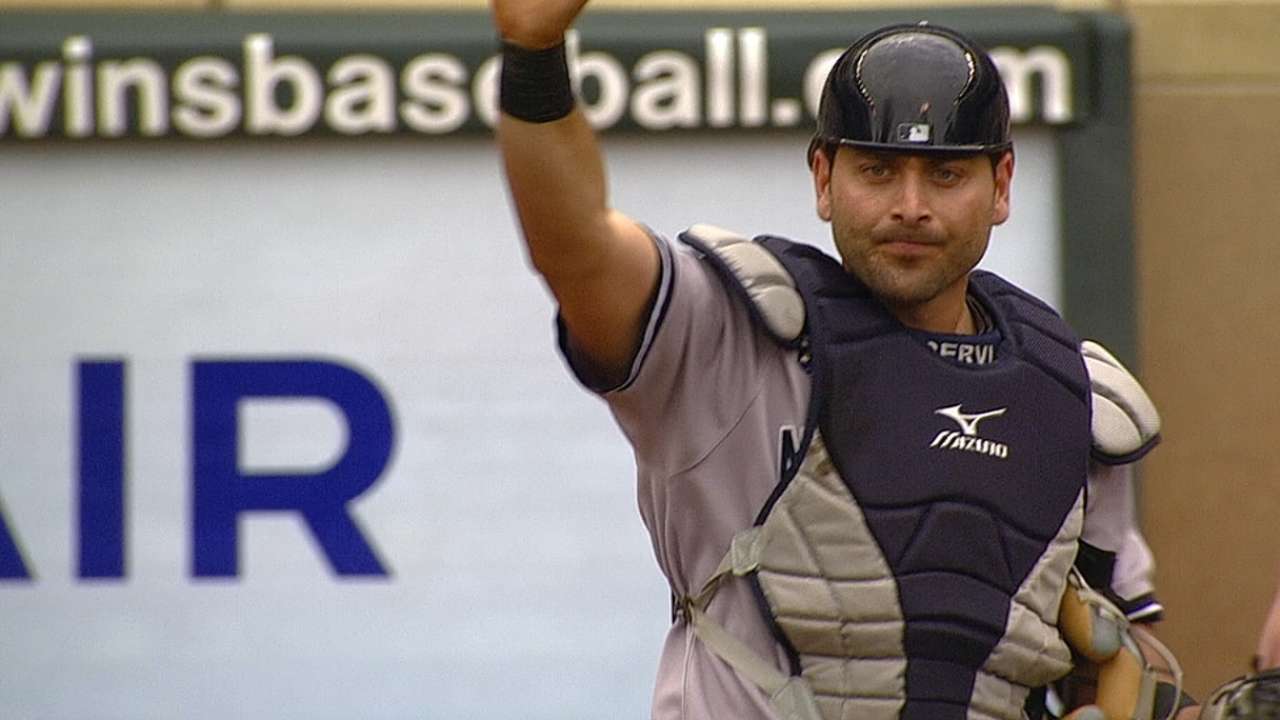 BRADENTON, Fla. -- The 2015 Pirates could be a star-making vehicle -- again. Josh Harrison filled the bill last season. Jung Ho Kang now has the above title-billing. But Francisco Cervelli is another breakthrough candidate, and his emergence would be more impactful, because it is more challenging and more critical.
Kang is the fifth wheel in the Bucs' current infield. Cervelli has to cover for the Bucs' biggest loss, catcher Russell Martin, who had a hand in all of the team's pies. The gregarious Venezuelan appears to have the personality to also be a clubhouse leader, and he definitely has the desire to want to be a pitching staff caretaker.
"I love the responsibility," Cervelli said of crouching on that hot spot. "I can't be Russell, there's only one. But I can help being myself. It's gonna be a fun ride."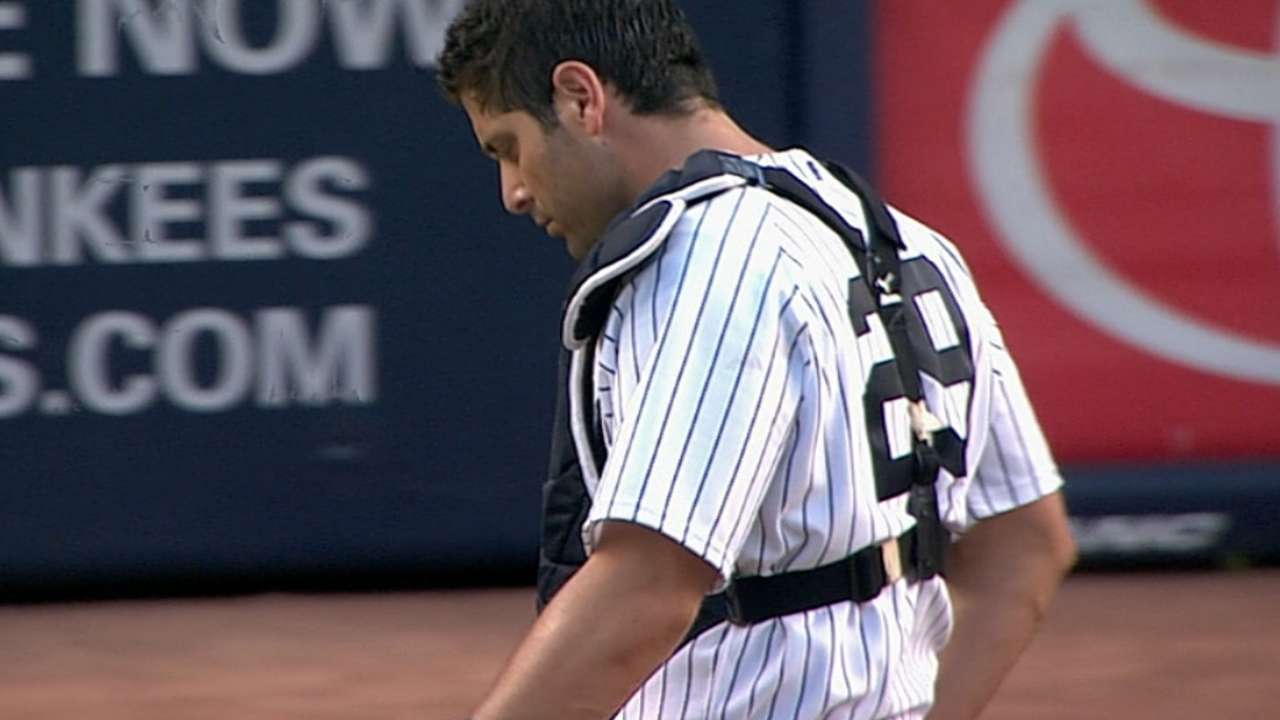 Maybe Cervelli can't be Martin, but he can sound like him, as he did Thursday in giving his first impression of the Pirates pitchers he is getting to know.
"A pretty strong group of guys. Lot of power arms. I've never seen a camp full of big arms like this," Cervelli said.
The comment was reminiscent of Martin's declaration two years ago, a week into his first Spring Training with the Bucs: "This is the first time I've seen so many live arms in one camp, and I've been to nine of them."
Cervelli may as well echo Martin's words because he appears to mirror his assets, as enumerated by manager Clint Hurdle.
"The pitch framing, the pitch blocking, the pitch calling, the energy, the edge -- all of what we're looking for," Hurdle said.
Injuries, as well documented, limited the 28-year-old to a total of 247 games from 2009-14. But when he has been on the field, he has gotten the best out of every staff he handled in New York. In the five seasons Cervelli has caught a significant amount of games (the exception being 2012), Yankees pitchers had an aggregate ERA of 3.75 throwing to him -- and 3.99 throwing to others.
This is just another frame in A.J. Burnett's personal Groundhog Day reel. He lands in Pittsburgh in 2012 and runs into Rod Barajas, a favorite catcher from their Toronto days. Then ex-Yankees batterymate Martin catches up to him in 2013. And now here's another guy with whom he teamed in the Bronx.
"It's good to have guys you're familiar with," said Burnett, among those who expect Cervelli to be a revelation. "I think he'll bring a lot. A lot of energy, for sure. If he can just stay healthy."
Then there's the Cervelli-Chris Stewart reunion. They formed the Yankees' catching tandem in 2013, which became Stewart's most active season (108 games) because Cervelli suffered a season-ending right hand fracture in April.
Stewart has been telling Cervelli what video and bullpens cannot.
"I've been more on the mental side," Stewart said. "How to talk to certain guys, what guys have to be calmed down, guys you have to kick in the butt to get going, what they like to do with runners on. Their go-to pitches, their two-strike pitches … ins and outs of handling different guys."
Tom Singer is a reporter for MLB.com and writes an MLBlog Change for a Nickel. Follow him on Twitter @Tom_Singer. This story was not subject to the approval of Major League Baseball or its clubs.