Molitor says Mauer won't bat lower than third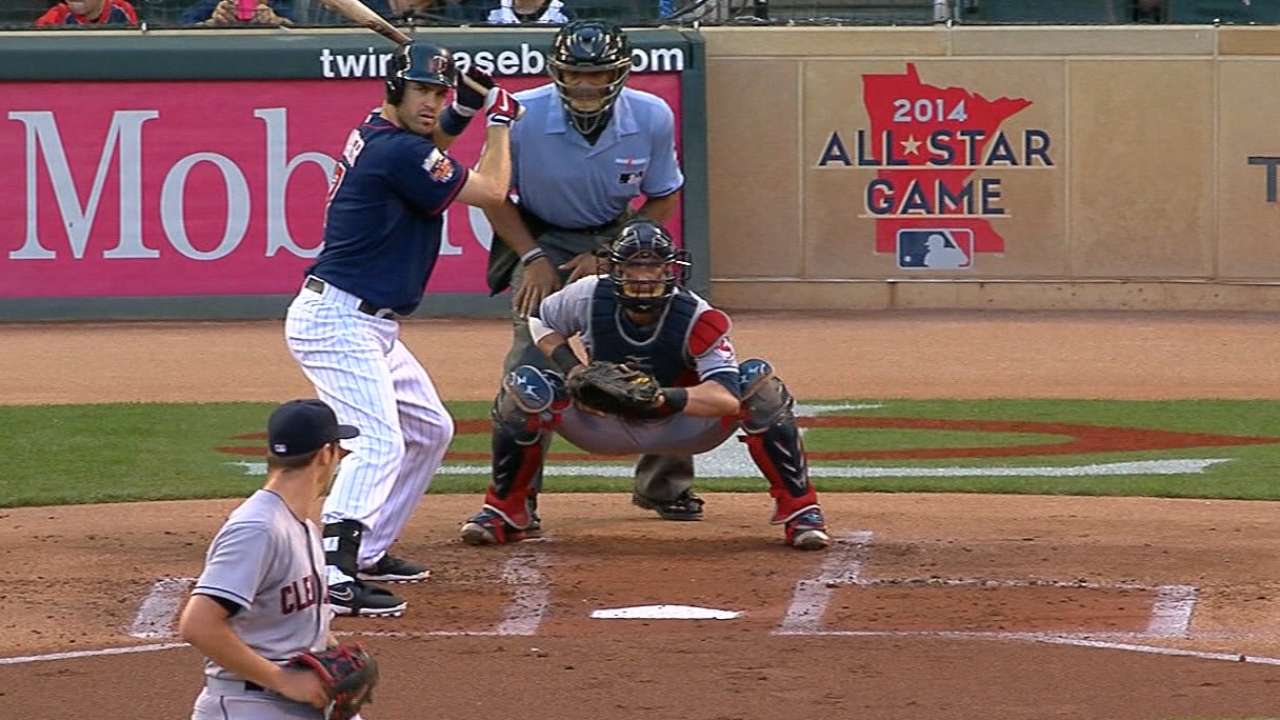 FORT MYERS, Fla. -- Twins manager Paul Molitor said he still hasn't decided where Joe Mauer will bat in the lineup this season, but that he won't hit any lower than third in the order.
Mauer mostly served as the club's No. 2 hitter early last year behind leadoff hitter Brian Dozier before the emergence of rookie Danny Santana. Santana took over as the club's leadoff hitter in early June, pushing Dozier into the two-hole and Mauer as the No. 3 hitter. Mauer ended up making 47 starts as the No. 2 hitter and 71 as the No. 3 hitter.
Molitor said he sees Mauer hitting in either one of those spots, but that it's too early to say where he'll hit.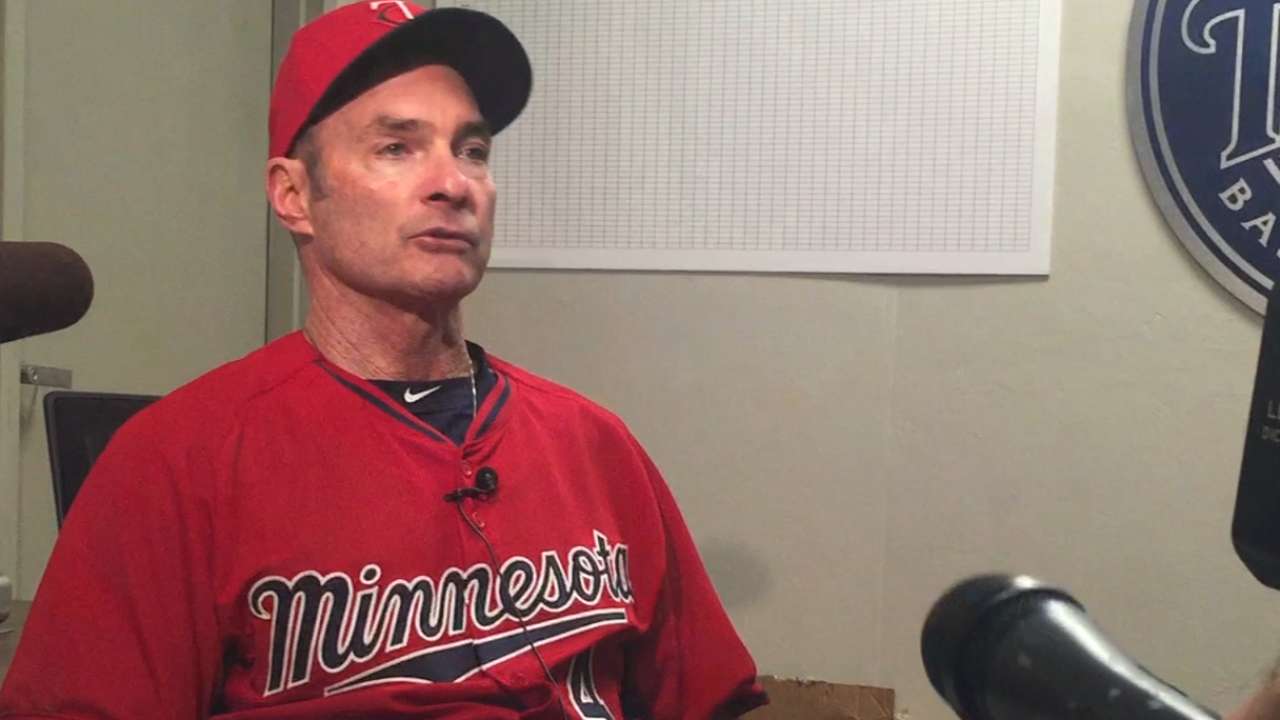 "I've toyed with how different things might shake, but it's hard to be presumptuous because we have a few positions where we don't know who that will be," Molitor said. "It might influence what happens. I don't think he's going to have to worry about being anywhere on the backside of three."
Santana is battling for the shortstop job with Eduardo Escobar after playing center field most of last year. But even if Santana doesn't start at shortstop, he'd likely start in center, so it remains likely Mauer is the club's No. 3 hitter behind Santana and Dozier. But Molitor said he wants to see how it goes in spring first.
"We have some people who can do things at the top of our lineup with Brian and Danny up top," Molitor said. "But I'm going to try to give some guys different opportunities to hit in different spots just to see how it goes. I think as we get to closer to the end, I'll have more of an idea of who I want to hit where."
Rhett Bollinger is a reporter for MLB.com. Read his blog, Bollinger Beat, and follow him on Twitter @RhettBollinger. This story was not subject to the approval of Major League Baseball or its clubs.