Royals staying hungry for World Series title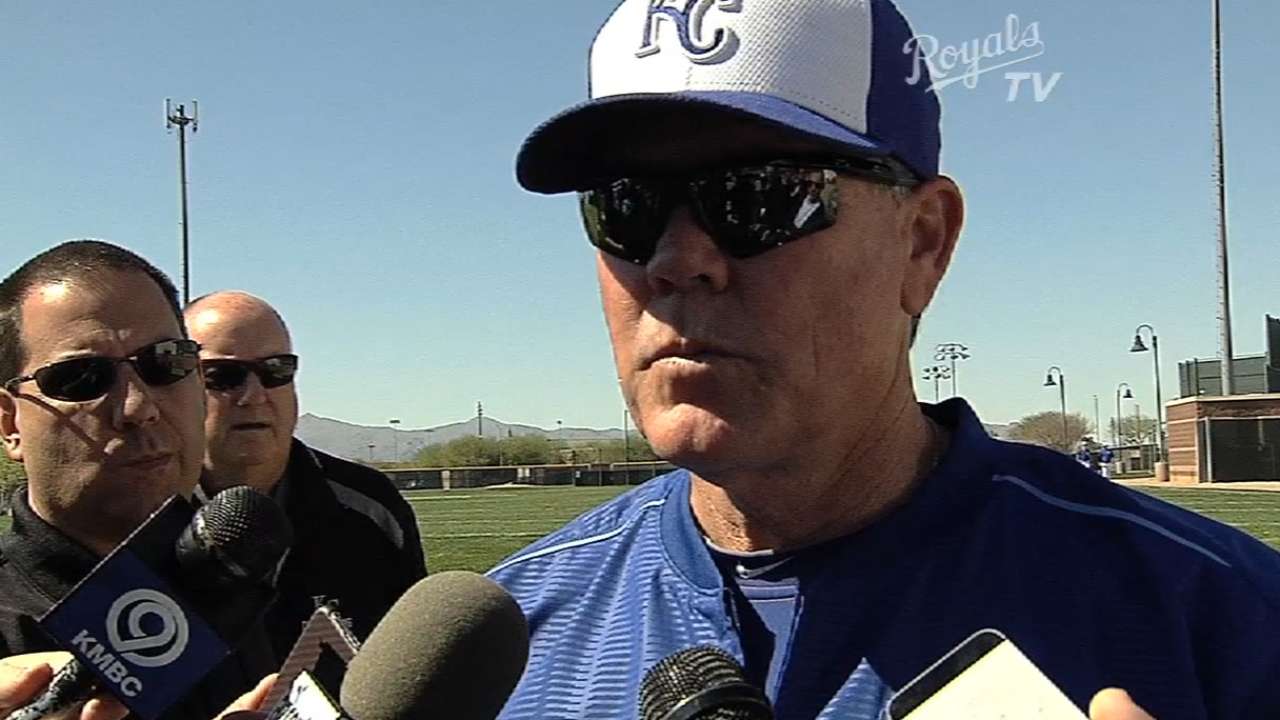 SURPRISE, Ariz. -- How devoted are the Royals to getting back to the World Series?
They won't even eat cheeseburgers.
"Yesterday, we had a couple of extra ultimate cheeseburgers from Jack in the Box," manager Ned Yost said on Thursday. "I said, 'Anyone want one?' They all looked at me like I was nuts. 'We can't go deep into the season eatin' no cheeseburgers. We gotta eat healthy, skip.'
"Hoz [Eric Hosmer], [Jarrod] Dyson, [Lorenzo] Cain -- they all looked at me like I was nuts. 'Can't stay strong eatin' cheeseburgers, skip.' I mean, it's a cheeseburger. But their mindset is they got to eat healthy to stay strong."
Yost brought up the example in response to yet another question about whether this year's club will enter the season simply satisfied it got to last year's World Series.
"If someone [went] ahead and ate a cheeseburger, yeah, maybe there's some complacency," Yost said. "But no. Zero [complacency].
"Make all the big deal you want to about it. But I've seen zero signs of it. I've seen swagger. I like that. I've seen confidence. I like that.
"I'm telling you. Look in their faces. It ain't no company line. They mean it."
Yost said there remains a strong hunger to get back to the World Series and finish the mission of winning the championship.
"Every man in that room is proud of what they accomplished, but they want to win it all," Yost said. "Until you get there [World Series], you don't know what you're missing. So they want to get back. Once you go there you never not want to be there again."
Jeffrey Flanagan is a reporter for MLB.com. Follow him on Twitter at @jflanagankc. This story was not subject to the approval of Major League Baseball or its clubs.