Duda to be sidelined from swinging bat for a week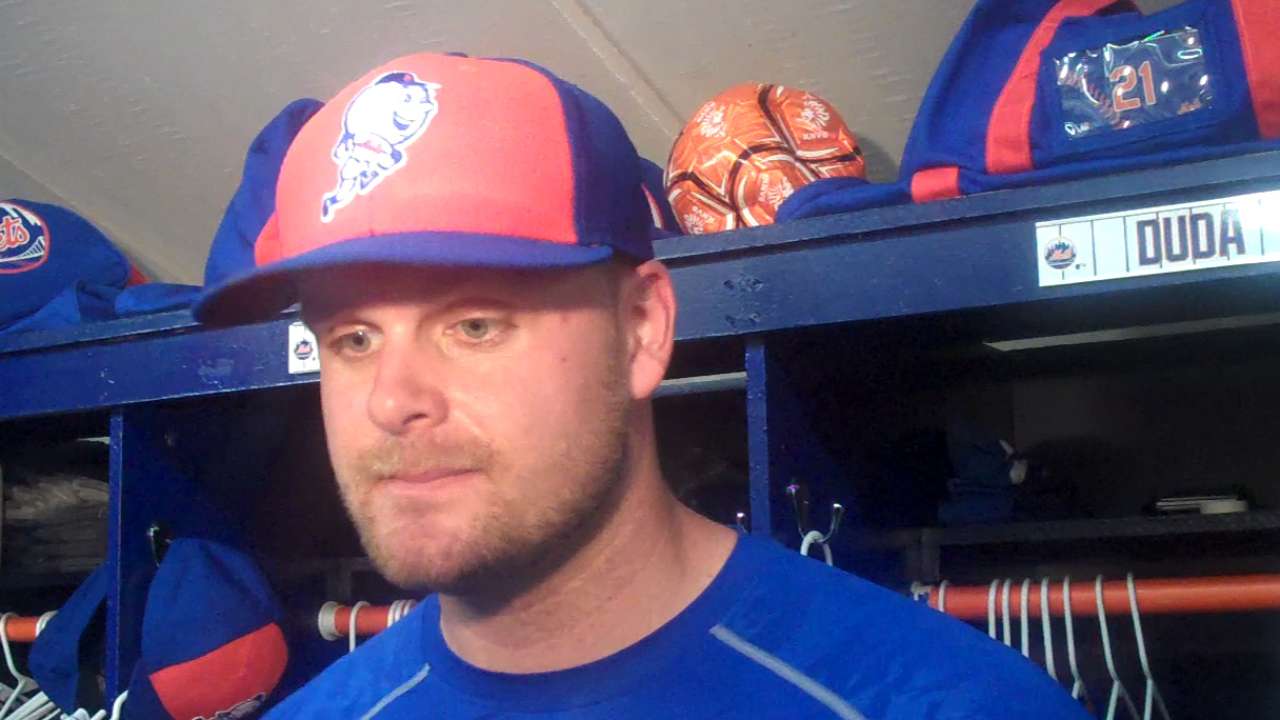 PORT ST. LUCIE, Fla. -- What first appeared to be a minor left intercostal strain for Mets first baseman Lucas Duda is lingering. Duda, whom the Mets originally expected to miss only a few days of full-squad workouts, will instead refrain from swinging a bat for at least another week.
Duda strained the muscle taking swings earlier this month, prior to the official start of camp.
"Nobody is more upset than he is," manager Terry Collins said. "He's a workaholic. He's bound and determined to be as good as he can be. He overdid it, and now he's got to back off. I said, 'Listen, we've got a long time to get you ready. We can certainly get that done. But you've got to be patient and get rid of this thing so it doesn't flare up again.'"
Fresh off a career-high 30-homer season, Duda came into camp guaranteed a starting job for the first time. He recently bought a home in Port St. Lucie, using that as a base to attend optional workouts at the Mets' new Barwis Methods facility attached to Tradition Field.
Duda is not the only Met dealing with injury early in camp. Outfielder Kirk Nieuwenhuis, a heavy favorite to break camp on the bench, was hit by a pitch and is day to day.
Anthony DiComo is a reporter for MLB.com. Follow him on Twitter @AnthonyDicomo. This story was not subject to the approval of Major League Baseball or its clubs.