Miggy's injury rehab continuing to progress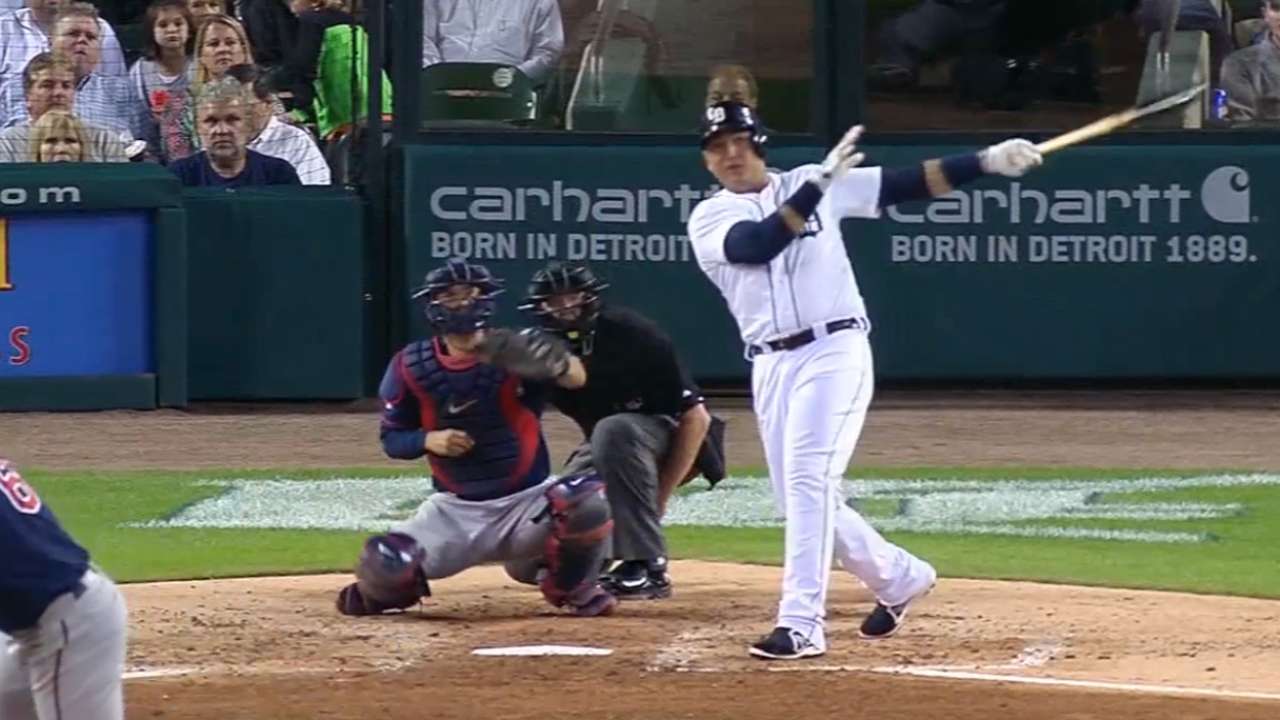 LAKELAND, Fla. -- Miguel Cabrera has been hitting and throwing at Joker Marchant Stadium since arriving to Spring Training. He could begin working out at first base soon, too.
Cabrera, somewhat limited at the start of camp by his surgically repaired right foot, ran while carrying 65 percent of his body weight Wednesday, using the Alter-G anti-gravity treadmill the Tigers ordered for him.
As part of his limited weight-bearing running program, Cabrera ran on the special treadmill for 20 minutes with a little bit of an incline and felt good, according to Tigers manager Brad Ausmus.
When Cabrera is able to run on the treadmill while carrying 80 percent of his body weight, Ausmus said, he should be able to start fielding ground balls hit directly at him. And that could happen as soon as this weekend or early next week.
"From what I've been told, it generally moves pretty quickly. Going from 65 percent body weight to 80 percent body weight, it's not like it takes two weeks," Ausmus added. "Generally it moves relatively fast -- a couple days, three days."
While Cabrera might be back at first base fairly soon, you won't find him around the back fields at Tigertown quite yet. The 2012 and 2013 American League MVP has been hitting in the batting cages so far this spring.
Ausmus said Cabrera has been given the option to take batting practice with his teammates -- not live batting practice, which the Tigers went through Thursday morning -- but for now he prefers working in the cage.
"As long as he's getting his swings in," Ausmus said. "Quite frankly, if he gets on the field -- like we said with Victor [Martinez], if you put him in front of baseball action, he might try to partake.
"It doesn't bother me one bit that he's a little bit segregated right now and doesn't try to get involved too much."
Adam Berry is a reporter for MLB.com. Follow him on Twitter at @adamdberry. This story was not subject to the approval of Major League Baseball or its clubs.