La Stella adjusting to move to third base
Former second baseman embracing new position for Cubs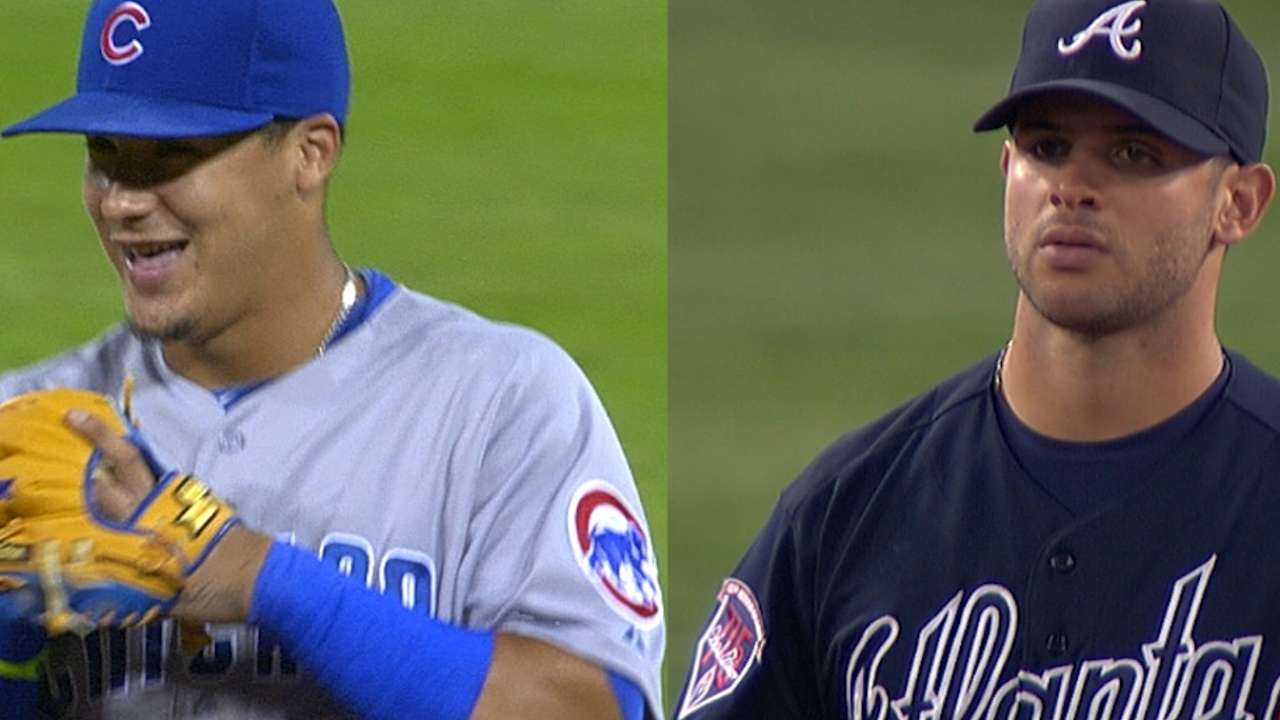 MESA, Ariz. -- When the Cubs traded for Tommy La Stella in November, they told the infielder that he needed to get a new glove.
La Stella has only played second base in the pros, both in the big leagues and the Minor Leagues. On Wednesday, he was taking grounders at third base along with Mike Olt. Acquired from the Braves for Arodys Vizcaino, La Stella was told he may need to be able to do more than play second to make the team.
"[After the trade] I started taking reps [at third] for the last few months," he said.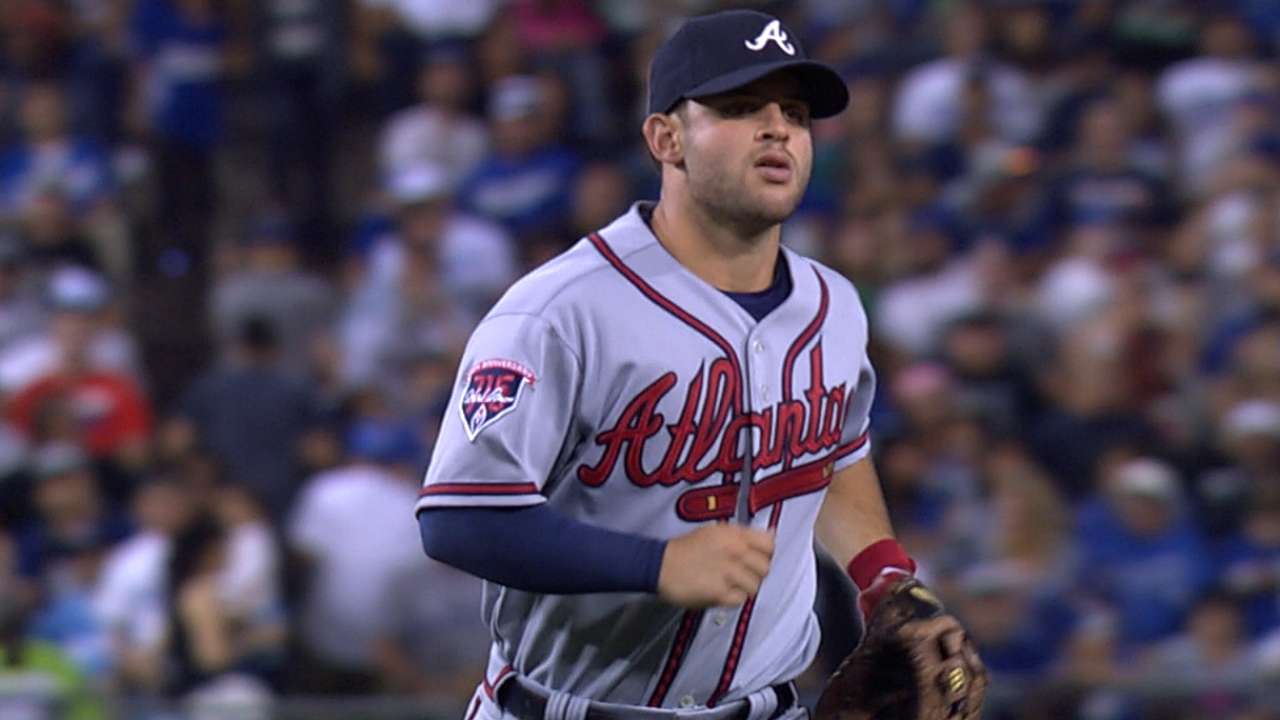 The two positions are very different, but La Stella said he feels "very comfortable" at third.
"It takes a second to get used to, but luckily they gave me the heads up, so I've been able to work out over there for several months," he said.
One of the reasons the Cubs were so attracted to La Stella, 26, was not just his glove but also his ability to get on base. He has a career .407 on-base percentage in the Minor Leagues.
"One of the things in my approach that has worked for me in the past and which I hope to continue is laying off tough pitches and not chasing balls out of the zone," La Stella said. "It's hard enough to hit as it is, but when you start expanding the strike zone and expanding the plate, it becomes nearly impossible. That's one of the things I really harp on for myself."
If it were that easy to do, everyone could do it.
"It is easier said than done," La Stella said, "but like anything else, with repetition and seeing more pitching, it becomes easier."
Carrie Muskat is a reporter for MLB.com. She writes a blog, Muskat Ramblings, and you can follow her on Twitter @CarrieMuskat. This story was not subject to the approval of Major League Baseball or its clubs.