Phillies to add Burrell to club's Wall of Fame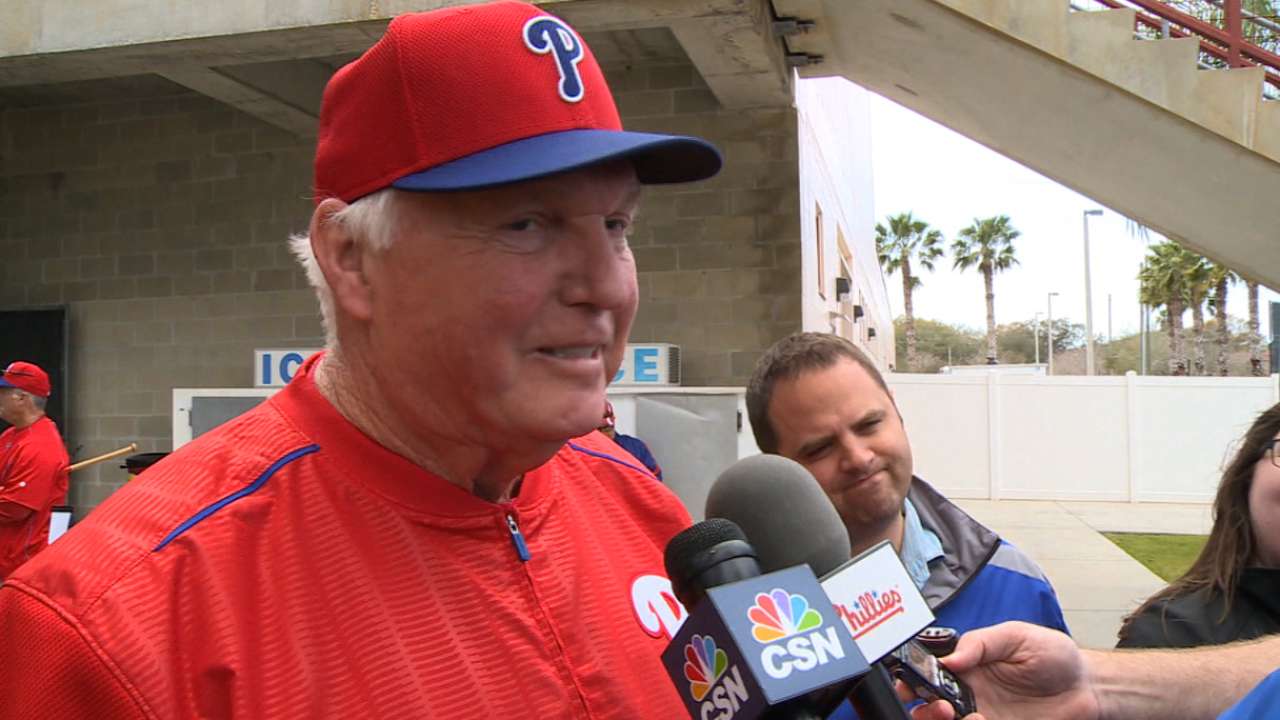 CLEARWATER, Fla. -- The Phillies offered Pat Burrell a pretty sweet farewell from Philadelphia in 2008.
Burrell led the World Series championship parade down Broad Street. He then signed with the Tampa Bay Rays a short time later, ending his nine-year career with the Phillies. But the Phillies are bringing Burrell back to Citizens Bank Park on July 31 to induct the slugger onto the organization's Wall of Fame.
"He was a big part of our team," former Phillies manager Charlie Manuel said Thursday at Bright House Field. "People in Philadelphia were excited about him. They stuck with him even when he would hit some slumps or wouldn't do so good. He became a big leader on our team."
The Phillies made Burrell the first overall selection in the 1998 First-Year Player Draft. He debuted with the Phillies in 2000 and delivered a double in the seventh inning in Game 5 of the 2008 World Series, which led to the winning run in the series' final game.
He hit .257 with 251 home runs, 827 RBIs and an .852 OPS during his time with the Phillies.
Only Mike Schmidt, Ryan Howard and Del Ennis have hit more homers in Phillies history. Burrell's 827 RBIs rank 10th on the franchise list.
"It's a tremendous honor and privilege to be added to the wall next to Philly's all-time greats," Burrell said in a statement.
Todd Zolecki is a reporter for MLB.com. This story was not subject to the approval of Major League Baseball or its clubs.