Sandberg impressed with Francoeur's intangibles
Phillies manager stressing easy swings for infielder Galvis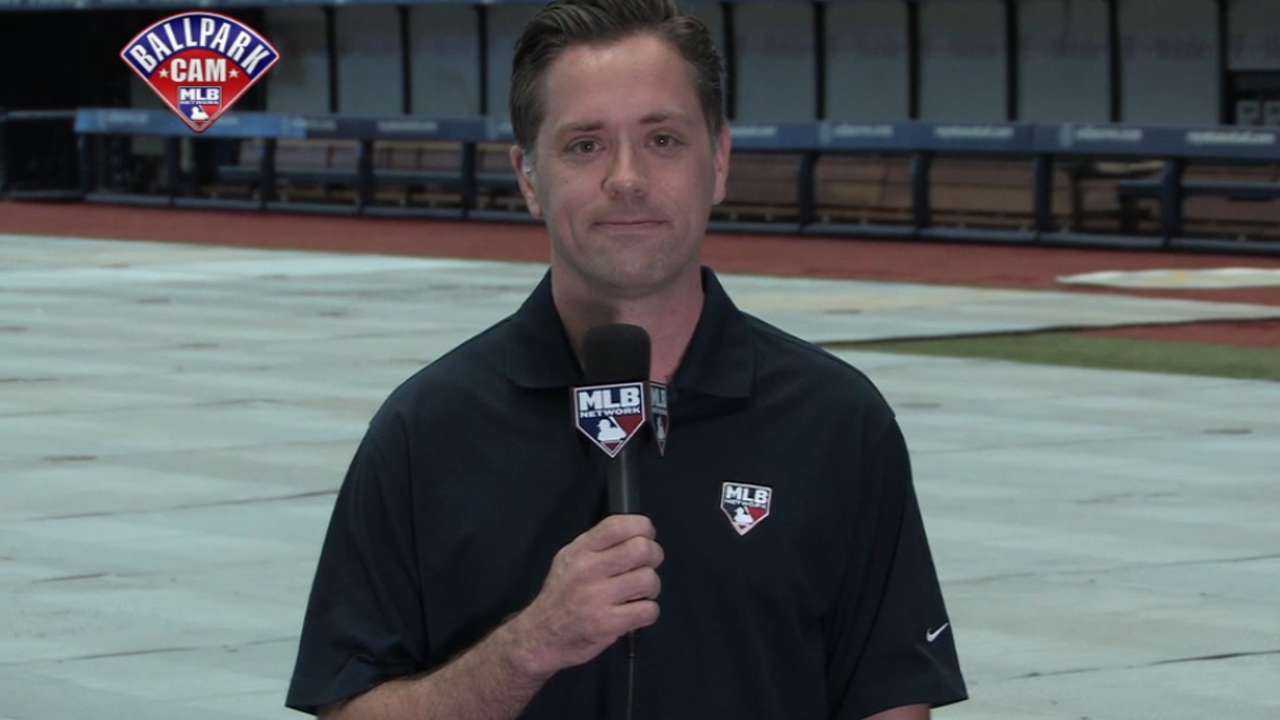 CLEARWATER, Fla. -- Former Phillies manager Charlie Manuel said last week he hopes to help Jeff Francoeur's swing and get him back to the big leagues.
"Hopefully, we can get him back to where he was a few years ago," Manuel said.
The true tests will come once Grapefruit League games begin on Tuesday, but so far Phillies manager Ryne Sandberg has liked what he has seen from Francoeur, a non-roster invitee who could make the team as an extra outfielder.
"He's fun to be around," Sandberg said following Thursday's workout at Carpenter Complex. "He's a guy that's very welcome in camp as far as everybody is concerned. For a right-handed bat, he's making some adjustments. He's trying some things differently. He's shown some very good swings of the bat off the coaches so far in camp, so I'm anxious to see him in game situations."
Domonic Brown, Ben Revere, Grady Sizemore are locks to make the outfield. Darin Ruf has a good shot at a spot because he can also play first base. Rule 5 Draft pick Odubel Herrera has a good chance to make the team, too.
Francoeur could battle Ruf for a roster spot because both hit right-handed, or both could make the team if the Phillies decide to carry only one utility infielder or one fewer relief pitcher in the bullpen.
"He's shown to have a good arm in right field, and he's a good outfielder," Sandberg said. "He brings a good attitude to the clubhouse. It seems like every time I look at him he's got a few guys around him. I think there's a good reason behind that. Players tend to go to him."
• The Phillies want infielder Freddy Galvis to think down and think easy. Sandberg said the coaching staff has been giving Galvis a few key reminders in the batter's box.
"'Abajo' is down and the other key is 'suave' to take it easy, take it easy," Sandberg said about the native Venezuelan. "When he swings easy, the ball jumps off his bat. Then he has a chance to get bigger from then on out. I think just taking it easy and putting a consistent bat on the ball and a short swing for Freddy will help him. He'll have to fight that a little bit. It's a part of his game, but he has to go forward to help us win games."
Todd Zolecki is a reporter for MLB.com. This story was not subject to the approval of Major League Baseball or its clubs.