Odorizzi muscles up to take bite out of season's grind
Rays RHP focuses offseason work on strengthening legs and core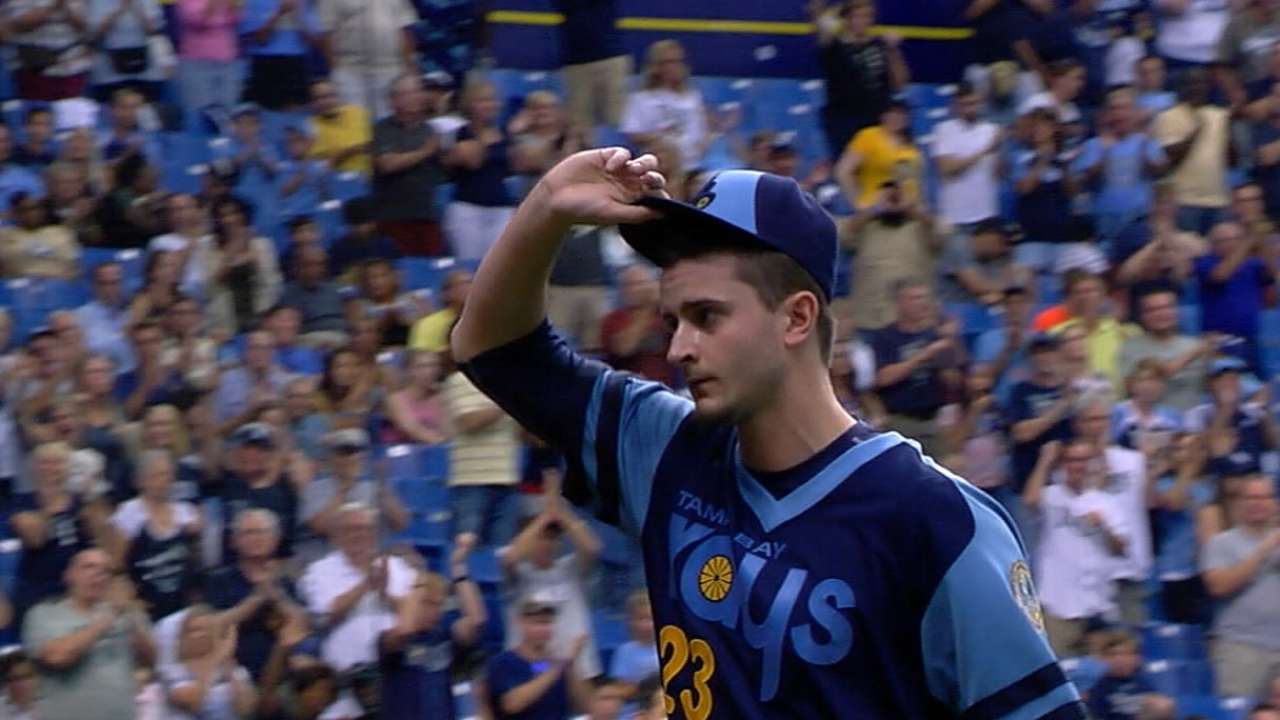 PORT CHARLOTTE, Fla. -- Seventeen pounds heavier, Jake Odorizzi is ready to roll this season.
The Rays right-hander set an offseason goal of gaining weight and strengthening himself for the coming 162-game grind. And he did so by concentrating on his leg and core muscles.
"All the gain is pretty much legs and waist down," Odorizzi said. "The upper body got stronger. But I didn't want to bulk up by any means. I still wanted to stay flexible and throw without any impingements. It was very productive."
Odorizzi, who went 11-13 with a 4.13 ERA in 31 starts last season, noted that he did not keep count of his caloric intake. He simply knew what he had to do each day.
"It was just eat a lot of meals and a lot of food," Odorizzi said. "Like five to six meals a day. Protein shakes and stuff like that, too."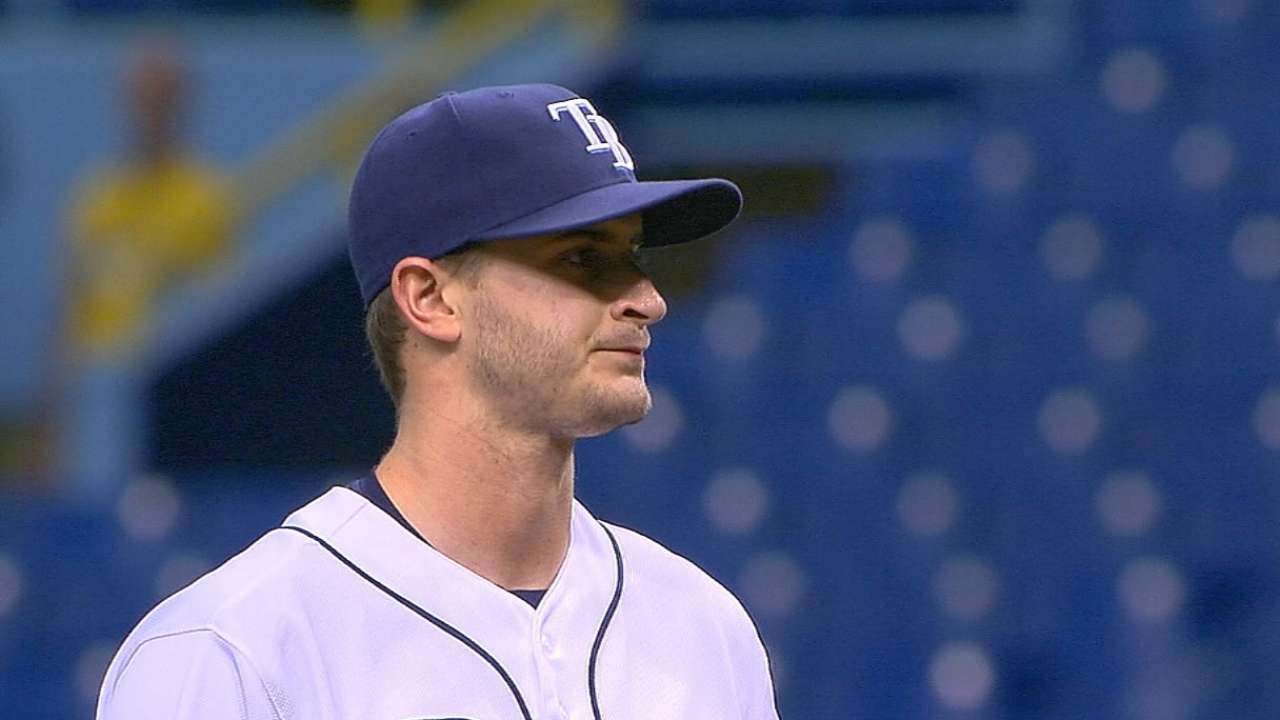 Since much of the general population laments about needing to lose weight, Odorizzi's goal of gaining weight sounds like a dream. Odorizzi smiled when asked about experiencing such a situation.
"It's not as fun as you'd think," Odorizzi said. "There's a lot that goes into it. Not just eating whatever you want. You have to be regimented and work out hard on top of that. So that when you do gain weight, it's quality weight."
A typical Odorizzi breakfast during the offseason: Four eggs, ham and cheese, organic oatmeal and a banana. "And hot sauce," Odorizzi said.
When asked how his eating regimen sat with his wife, Carissa, Odorizzi smiled.
"Didn't change anything she had to do," he said. "I like to cook a lot. I'd get up and make my breakfast before I'd work out. We'd eat dinner together. I like grilling a lot. It wasn't much of a chore to prepare all of that food."
Accompanying the increased food intake were Odorizzi's workouts at the gym.
"More strictly leg exercises," Odorizzi said. "Traditional types of leg exercises like squats and dead lifts, that type of thing, compared to the new style of isolating single legs."
Packing more of a load, Odorizzi can now feel a difference on the mound.
"Just more controlled," Odorizzi said. "More stable. I just feel very in control and sturdy."
Bill Chastain is a reporter for MLB.com. This story was not subject to the approval of Major League Baseball or its clubs.