Ellsbury: Yankees have 'chip on their shoulder' after '14 finish
Entering second season in Bronx, center fielder feeling great following ankle issue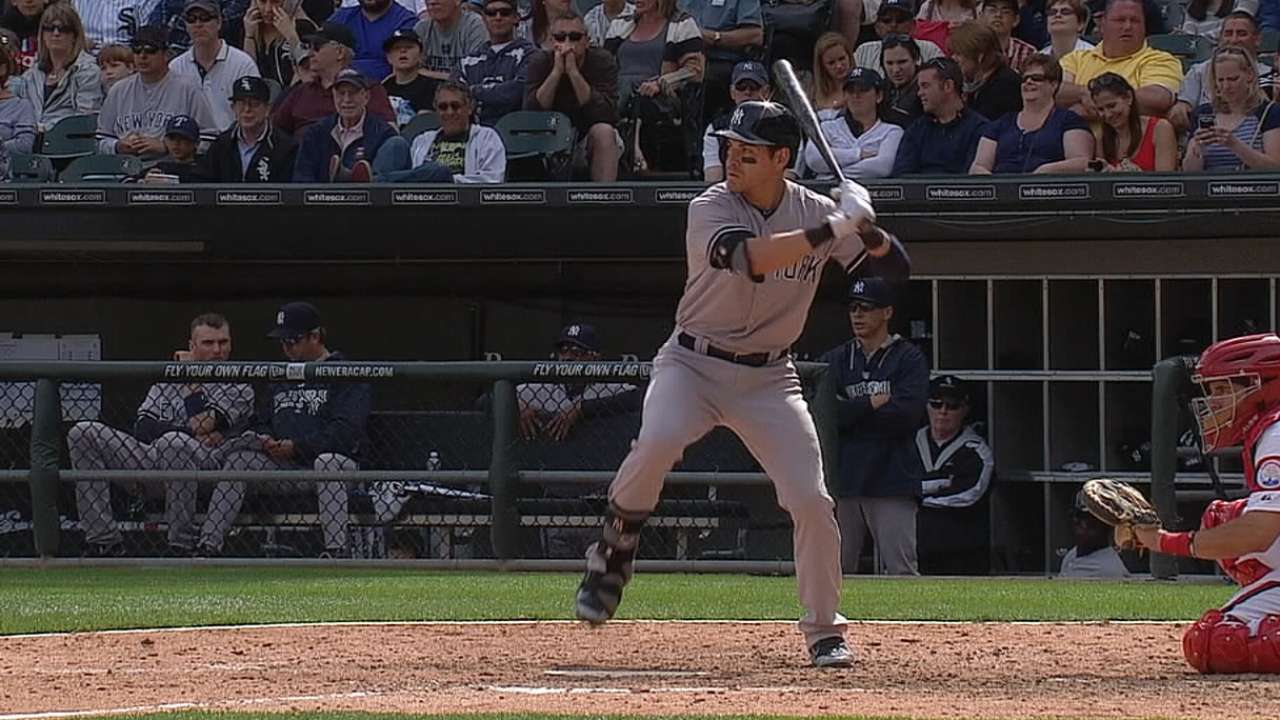 TAMPA, Fla. -- Jacoby Ellsbury said that there is a comfort level as he prepares for his second Spring Training with the Yankees, and senses that his teammates are "definitely motivated" to improve upon last year's second-place finish in the American League East.
"They worked hard, seeing them in the clubhouse, and obviously you can tell they put on some strength from their size," Ellsbury said. "I think guys have a chip on their shoulder and want to go out there and perform at the highest level."
Ellsbury was among the most productive Yankees last season, leading the club in hits (156), doubles (27) and stolen bases (39) while batting .271 with 16 homers and 70 RBIs in 149 games. The adjustment seemed smooth, but he is happy to have that behind him.
"I was talking to Mac [Brian McCann] about it; it's just nice to see familiar faces and teammates," Ellsbury said. "Just all those little things that you go through with a new team. It's a simple, easy transition. I thought it was easy last year, but it's just really nice this year to come in and know the clubhouse guys, little stuff like that."
Ellsbury said that he rested the ailing left ankle for two or three weeks at the conclusion of the season, then was able to go full-force into offseason training.
"The body feels real good," Ellsbury said. "I'm just excited to see all the hard work I've put in during the offseason during Spring Training and the season this year."
Having signed a seven-year, $153 million deal, Ellsbury was envisioned atop the batting order, but injuries to other stars prompted manager Joe Girardi to slot Ellsbury third 93 times last season, compared to 49 starts in the leadoff spot.
"I'll hit anywhere," Ellsbury said. "I thought I felt comfortable with runners in scoring position, and I think that's one of the biggest things about hitting third -- being able to drive those runners in, and I felt pretty comfortable in that position."
Ellsbury said that he is looking forward to playing with Alex Rodriguez, whom he knows in passing from the tilts between the Yankees and the Red Sox over the years. A-Rod may not have been the most popular opponent in Boston's clubhouse, but Ellsbury said that Rodriguez was always friendly to him.
"When I'd get to third, he'd always say, 'Hello, how ya doing?' So I always appreciated that," Ellsbury said. "[Derek] Jeter was the same way when you got to short. He did the same thing. Especially as a young player, you remember that kind of thing."
Bryan Hoch is a reporter for MLB.com. Follow him on Twitter @bryanhoch and read his MLBlog, Bombers Beat. This story was not subject to the approval of Major League Baseball or its clubs.