Veras confident in ability to win bullpen job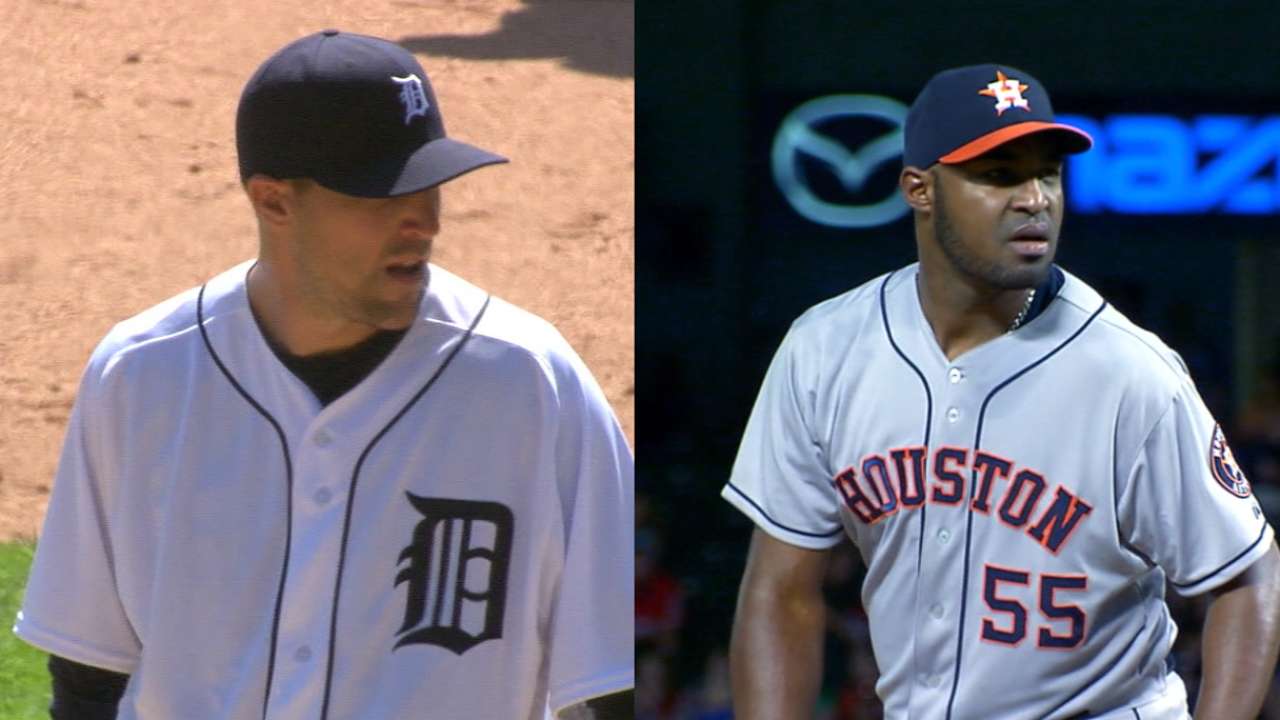 LAKE BUENA VISTA, Fla. -- While Jason Grilli and Jim Johnson received guaranteed contracts after experiencing rough 2014 seasons, Jose Veras had to settle for a Minor League contract. But like Grilli and Johnson, Veras is a former closer who has come to Spring Training more than willing to accept the role to serve as a setup man for Braves closer Craig Kimbrel.
"I'm not a big-time guy or a superstar, but I think the job I've been doing the past five or six years was good enough to get [a guaranteed contract]," Veras said. "Sometimes, you have to step back to keep moving forward."
After totaling 21 saves while pitching for the Astros and Tigers during the 2013 season, Veras received a one-year, $4.15 million contract with the Cubs. But the 34-year-old reliever's stint as Chicago's closer proved to be short-lived as he battled an oblique injury in April before being released on June 10 with an 8.10 ERA through 12 appearances.
Looking back, Veras believes an offseason training regimen designed for football players and the lack of consistent work he got as Chicago's closer influenced the struggles he experienced with the Cubs. He turned things around when he signed with the Astros on June 15, posting a 3.03 ERA over 34 appearances.
Before allowing four earned runs in his second-to-last appearance of 2014, Veras had produced a 1.54 ERA through his first 25 appearances after the All-Star break.
The Braves pursued Veras per the recommendations of their third-base coach, Bo Porter, and director of player development Dave Trembley. While serving as Veras' manager in Houston during portions of the past two seasons, Porter utilized Trembley as his bench coach.
"They know me from back in the days," Veras said. "They know I'm the kind of guy where I am better when I pitch [consistently]. I'm not better when I take a seat and pitch just once every four or five days. I have to pitch every two or three days."
Mark Bowman is a reporter for MLB.com. This story was not subject to the approval of Major League Baseball or its clubs.