Brave words: Thursday, Feb. 26
Interesting quotes from Atlanta's Spring Training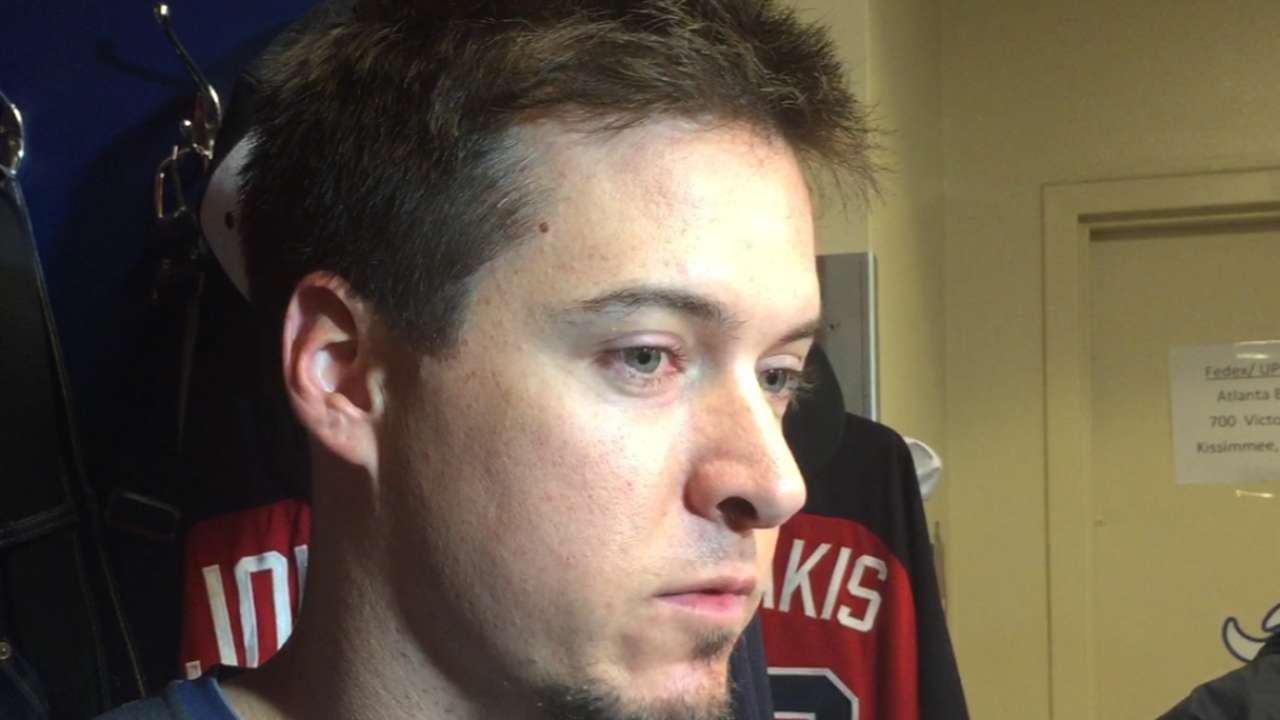 LAKE BUENA VISTA, Fla. -- There was a sense of normalcy as the Braves staged their first full-squad Spring Training workout on Thursday. Andrelton Simmons' participation was limited because of a sore left oblique muscle that he hopes to overcome within the next week.
Before the workout started, Simmons commented on the many offseason changes. Some of his thoughts are included in today's list of intriguing quotes.
President of baseball operations John Hart on how much Spring Training stats will influence roster decisions:
"Every year there are some players that are given an opportunity that jump out and off they go and they have a great year. We're hopeful that we're going to find a few guys this year. So, we're going to be optimistic going in, but we're not going to be foolish to think what a guy does this spring is going to be the absolute end game."
Utility man Kelly Johnson regarding what he felt when he entered the Braves' clubhouse this week for the first time since he was a member of the organization from 2000-09:
"It's like when you go off to college and your mom has not changed your room one bit. It's the same, but different. But it still feels like home."
Simmons on Jason Heyward, one of his closest friends who was traded to the Cardinals in November:
"J-Hey was one of my boys. He really helped me get used to life in the bigs, telling me what to do and what not to do. It was a little sad seeing him leave."
Simmons on whether the infusion of some veterans will improve the clubhouse culture that existed last year:
"We had veterans a couple years ago, too. Last year, we were really young. We'll see how it turns out."
Manager Fredi Gonzalez after Thursday's workout:
"I thought we had a nice day really. We came out and got some ground balls and I saw some energy. Nobody was carted off the field, so that was fine."
Mark Bowman is a reporter for MLB.com. This story was not subject to the approval of Major League Baseball or its clubs.