Astros want more than power from lineup
Hinch expects complete offense not reliant on home runs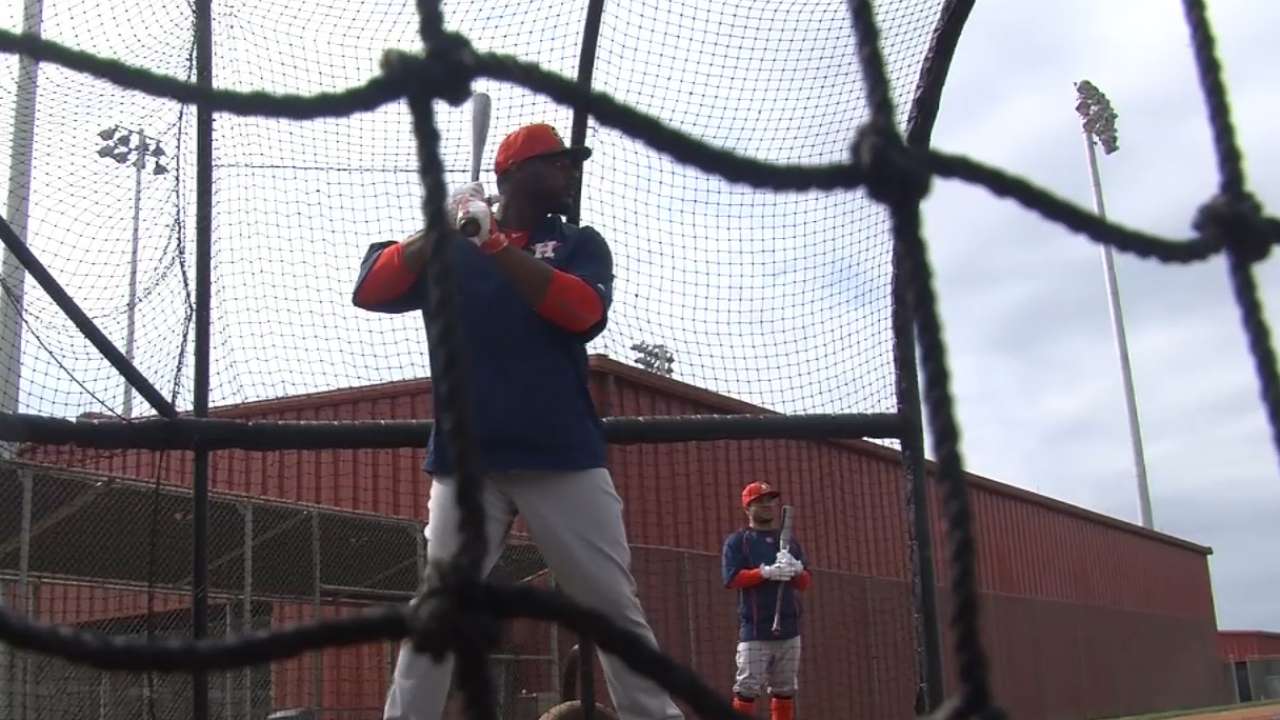 KISSIMMEE, Fla. -- With the additions of Evan Gattis, Colby Rasmus, Jed Lowrie and Luis Valbuena, the Astros appear poised to have their deepest lineup in years with nine bats that are capable of driving in at least 50 runs, including several with legit power potential.
One thing manager A.J. Hinch doesn't want, however, is a team that relies too much on the long ball, which has been the case in the last few years. Home runs are nice, but sustaining rallies and moving runners are important as well.
"Look, this is a chance to have a dangerous lineup once we get it all together," Hinch said. "The theme going into this is it's going to be much about having a more complete offense and not just be one-dimensional, feast or famine. We have the makings of an interesting offense, but we've got to piece it all together."
The Astros were third in the American League with 163 home runs last year, but were 14th in runs scored, which meant that a bulk of their offense came via the long ball. In fact, the Astros scored 262 of their 629 runs last year off the long ball, a 41.65 percentage that ranked second in the Majors.
"They all have the ability to hit the ball out of the ballpark," Hinch said. "Some guys need to figure out how to score the runner from third or how to hand the baton to the next guy or put together a long inning. The situation doesn't always call for an all-or-nothing-type at-bat.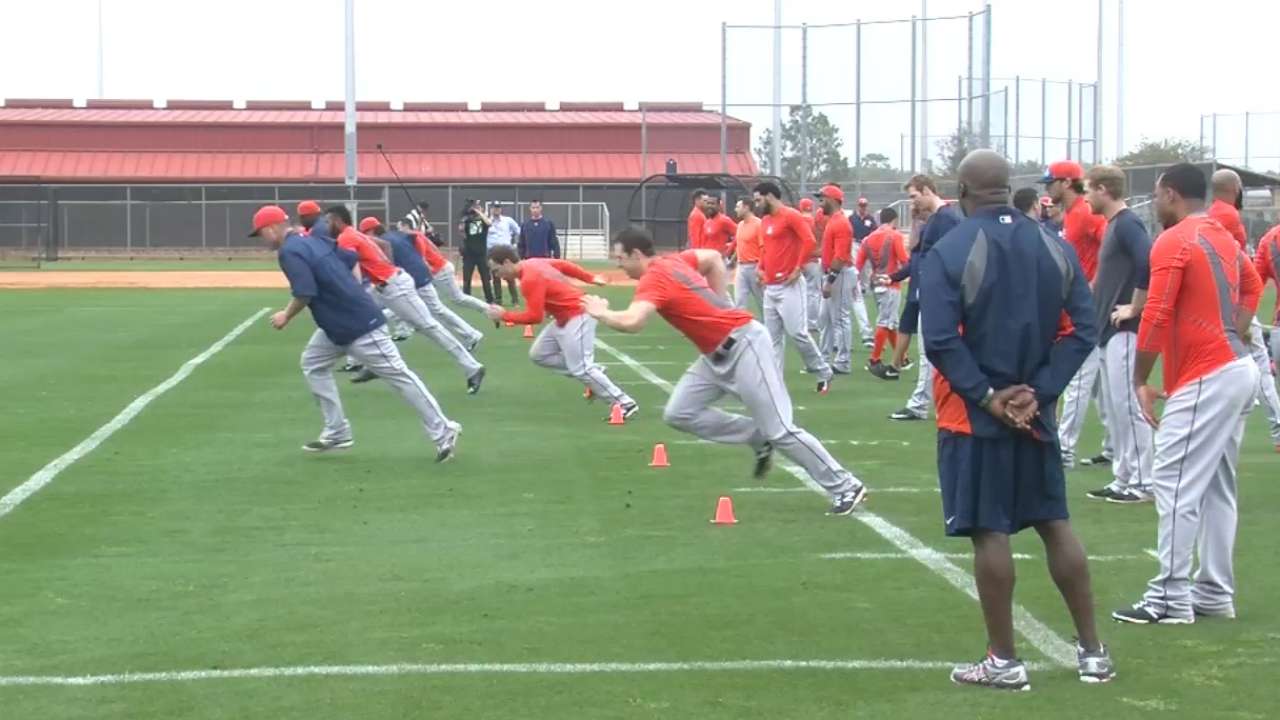 "We'll take the home runs whenever they come. Certainly, it's something we hope to do a lot over the course of the season. We're going to have to score runs in multiple ways and take advantage of runners in scoring position -- a runner on third and if the infield is back, a ground ball scores him. Of course, I'd rather have the home run or a single, double, triple type of thing. Continuing to score runs in different ways is going to be a point of emphasis."
Astros hitting coach Dave Hudgens is emphasizing situational hitting during batting practice early in camp. The Astros added some brute with Rasmus and Gattis, but Lowrie and Valbuena are contact hitters and should help set the table.
"Any team that concedes their at-bats to only home runs is going to have a little bit too much of a roller-coaster ride on offense," Hinch said.
Brian McTaggart is a reporter for MLB.com and writes an MLBlog, Tag's Lines. Follow @brianmctaggart on Twitter. This story was not subject to the approval of Major League Baseball or its clubs.