Yankees see positive results as Tanaka builds stamina
Righty feels 'on the right track' after bullpen session; schedule could be tweaked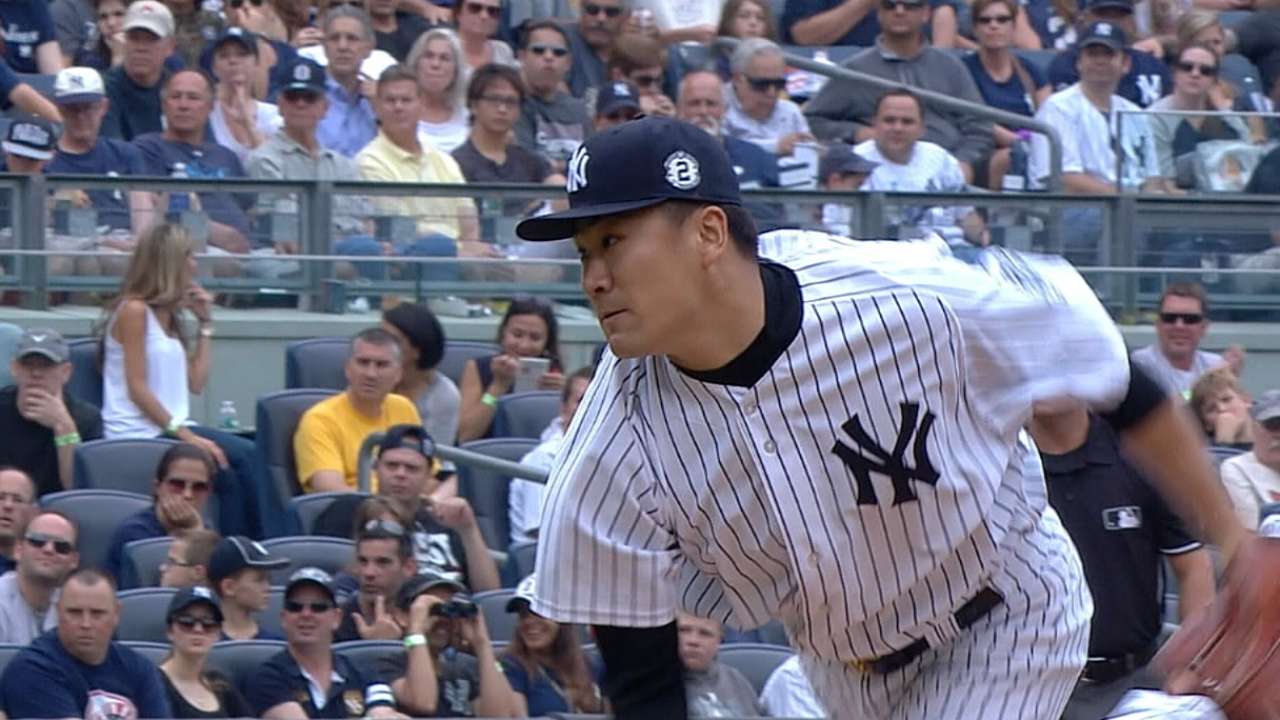 TAMPA, Fla. -- The Yankees have been pleased with Masahiro Tanaka's progress through his first bullpen sessions of the spring, pitching coach Larry Rothschild said on Thursday.
Tanaka increased his workload to 40 pitches in a morning bullpen session at George M. Steinbrenner Field, and he has not hesitated to show off his full arsenal, including splitters.
"I thought the ball came out of his hand very well," Rothschild said. "The arm speed was there. You could see he dialed it up today. He's progressed at a routine you'd like him to progress at. Everything was good."
Tanaka agreed that he has been able to throw with more force in each session, and he said that he has not experienced any discomfort other than normal soreness in his pitching elbow.
"I feel that I'm on the right track," Tanaka said through an interpreter. "Going through the workouts and going through the bullpen today also, it does give me confidence that I'm moving in the right direction."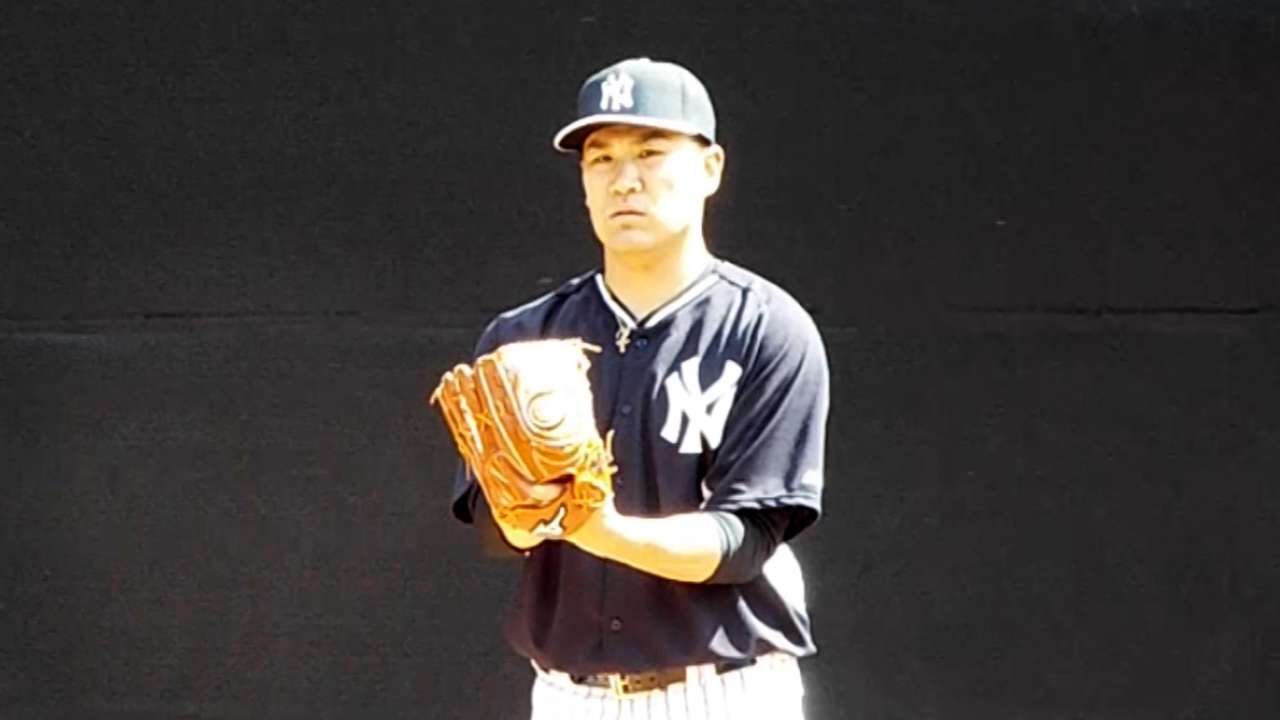 Rothschild said that the Yankees could slightly alter their schedule with Tanaka, allowing him more flexibility during the spring. The Yankees are discussing having pitchers like Tanaka and CC Sabathia, who is coming off right knee surgery, work on their fifth and sixth days. Tanaka's last bullpen session was thrown on Sunday.
Even with that tweak, they believe that Tanaka should have no problem being ready for a potential Opening Day assignment.
"We're just bringing him along at a pace that he's more accustomed to," Rothschild said. "It's a little different schedule as far as not trying to put a lot of pitches on him in a three- or four-day period, but [we can] still get him built up and get the stamina built up. That's pretty much what we're doing."
Rothschild has floated the idea of having the Yankees incorporate a six-man rotation at times this season, most notably a span of 30 scheduled games in 31 days that begins on April 17.
"We do have the opportunity that if we need a sixth starter at times, we'll probably run him out there," Rothschild said. "If they can handle it and we're comfortable with it, we may go with it. Otherwise, we'll try to figure out how to get them through the first two months. It's not just Masahiro; there are three or four guys in that group."
Bryan Hoch is a reporter for MLB.com. Follow him on Twitter @bryanhoch and read his MLBlog, Bombers Beat. This story was not subject to the approval of Major League Baseball or its clubs.