Holt will once again embrace being jack of all trades
Farrell plans on keeping utility player involved at various spots all year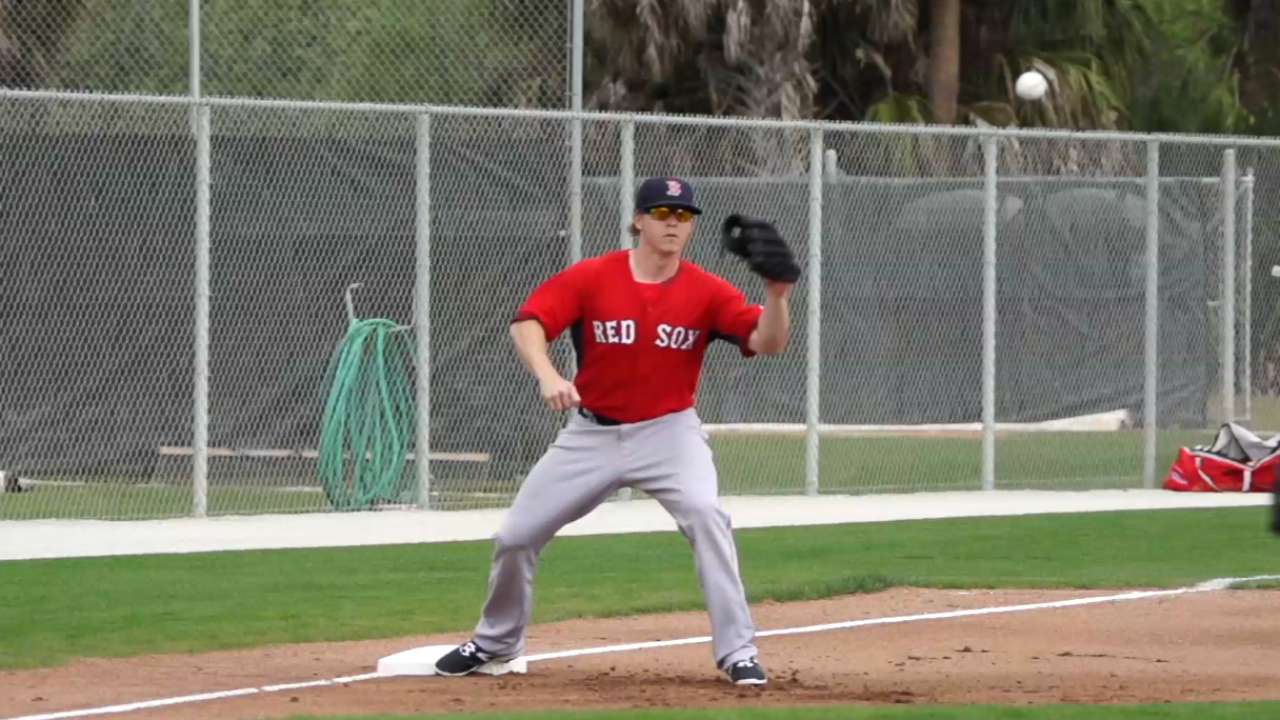 FORT MYERS, Fla. -- Most players come into camp wanting a defined role. Brock Holt is no different. It's just that his defined role consists of playing here, there and everywhere. And he wouldn't have it any other way.
Holt played seven positions for the Red Sox last year, and he didn't hurt the team defensively at any of them. The only thing Holt didn't do was pitch and catch.
"Hoping for a similar spot as last year," Holt said. "Kind of move around, give guys days off when they need them. Be ready to play all the time. I'm looking forward to the opportunity to do that again, and it's something I enjoyed last year and something I'm looking forward to doing again."
Holt's versatility helped turn him into an everyday player in 2014. Now that the Red Sox have loaded up their offense, he probably won't get that kind of playing time unless someone sustains an injury.
"Last year, I played every day," Holt said. "This year will be a little different. [Manager] John [Farrell] wants to write the same nine guys in the lineup, and he's got his nine probably in mind, but I'm going to be ready to play."
Holt knows that being able to play everywhere will only increase his opportunities.
"I finally got a chance to play last year, and I don't want to give that chance up," said Holt. "I was just excited, no matter where I was at, I was excited to play. I love playing baseball and whatever position that might be, as long as I'm in the lineup, it doesn't really matter."
Farrell plans on keeping Holt involved.
"To give you a certain number of games per week, I don't know that I can go there yet," Farrell said. "His value increased over the course of last year because of the versatility. There's no hesitancy to put him at any one of those five or six positions.
"He's a guy that would definitely be in the mix in the [playing] rotation. I guess the best way to categorize is you see a guy who's versatile, he's not just a utility guy. Is he a regular everyday player? Maybe not on this roster right now, but it's more than a guy who's just going to pick someone up in a day game after a night game."
Ian Browne is a reporter for MLB.com. Read his blog, Brownie Points, and follow him on Twitter @IanMBrowne. This story was not subject to the approval of Major League Baseball or its clubs.