Saunders' prognosis improves to 5-6 weeks
Outfielder has knee surgery after getting hurt stepping on patch of grass around sprinkler head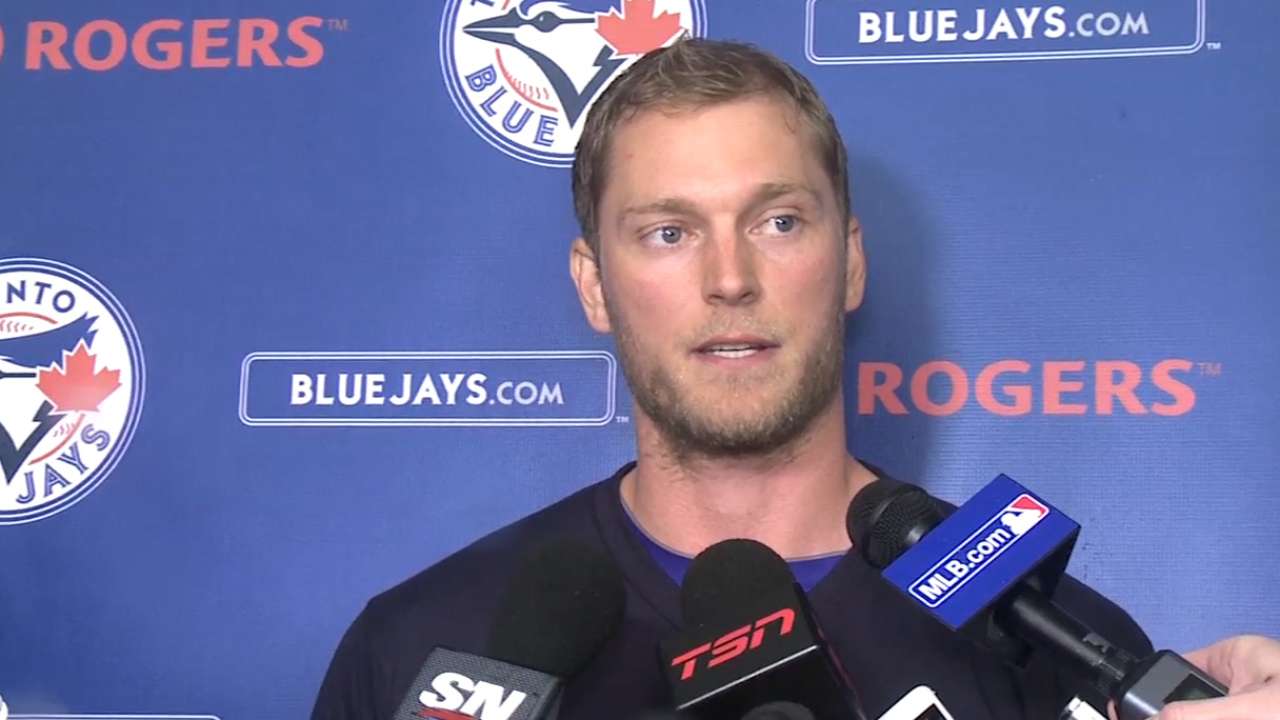 DUNEDIN, Fla. -- Blue Jays outfielder Michael Saunders underwent left knee surgery on Friday afternoon and he's expected to be out of action for approximately five to six weeks.
Saunders originally was expected to be out until the All-Star break but that was under the assumption that the cartilage could be repaired and not removed. Dr. Steven Mirabello performed the procedure and determined that 60 percent of the meniscus could not be fixed, and as a result it had to be taken out.
The removal of the meniscus means a much shorter recovery time, but it does increase the risk that Saunders will suffer from arthritis or will need additional medical procedures when his playing days are over.
"The doctor told me, everything else looked great in his knee," Blue Jays general manager Alex Anthopoulos said. "[Forty] percent of the cartilage is still a good chunk. I think down the road, years from now, maybe it's something he's going to have to be on top of, but he didn't really have a choice in this.
"There wasn't even really an option. There was some debate, ultimately it was his decision what he wanted to do. We were going to know once [the doctor] got in there, but it wasn't even an option to get repaired."
It's a good news, bad news type of situation for Saunders. The biggest positive is that he will be able to return months earlier than previously anticipated. The downside is that the procedure could have some long-term effects, but it's also not expected to impact his performance on the field.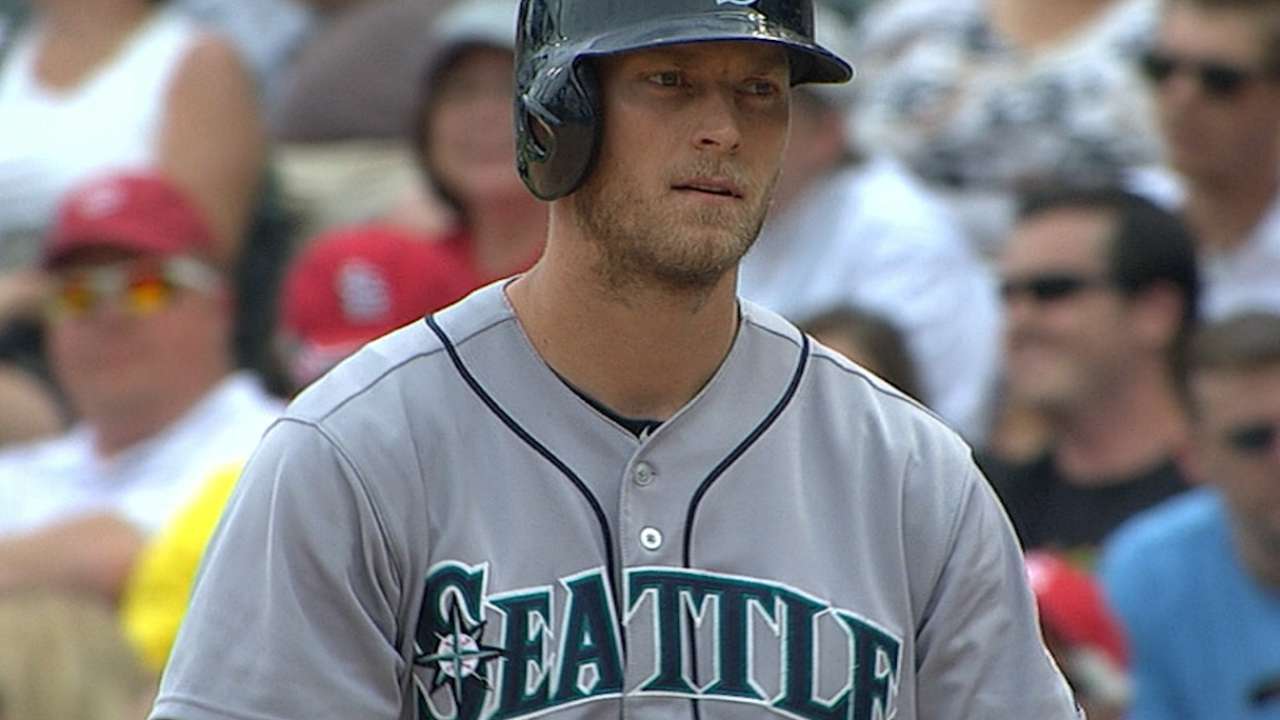 A tentative timeframe for Saunders' return would be the middle of April. Toronto's regular season doesn't even begin until April 6, so there is a very realistic possibility that he misses only a handful of games. From the team's perspective, it's a positive because the Blue Jays will no longer have to search outside the organization for additional help during his absence.
Anthopoulos cautioned that all players recover differently so it's impossible to say exactly when Saunders will be back on the field, but it shouldn't take too long.
"He's going to walk out of [the hospital] today," Anthopoulos said. "You won't see him on any type of crutches or things like that, he walks right out. Hopefully in about two weeks he starts to run and maybe within three weeks, or four, starts what we would consider a rehab assignment.
"That would be the tail end of Spring Training, getting into games. Then it's a matter of getting at-bats and getting his timing down. If it needs a little more [time] and he's running at three weeks, he's running at three weeks, maybe he's running at 10 days. You just don't know how everyone is going to heal and how everyone is going to recover. But that's the timeline everyone would expect."
Saunders sustained the left knee injury while shagging fly balls at the Blue Jays' Minor League complex on Wednesday morning. Kevin Pillar is expected to start in left field during Saunders' absence, but he'll also receive competition from Chris Dickerson and Ezequiel Carrera.
Gregor Chisholm is a reporter for MLB.com. Read his blog, North of the Border, and follow him on Twitter @gregorMLB. This story was not subject to the approval of Major League Baseball or its clubs.