Hal Steinbrenner shares thoughts, hopes for Yankees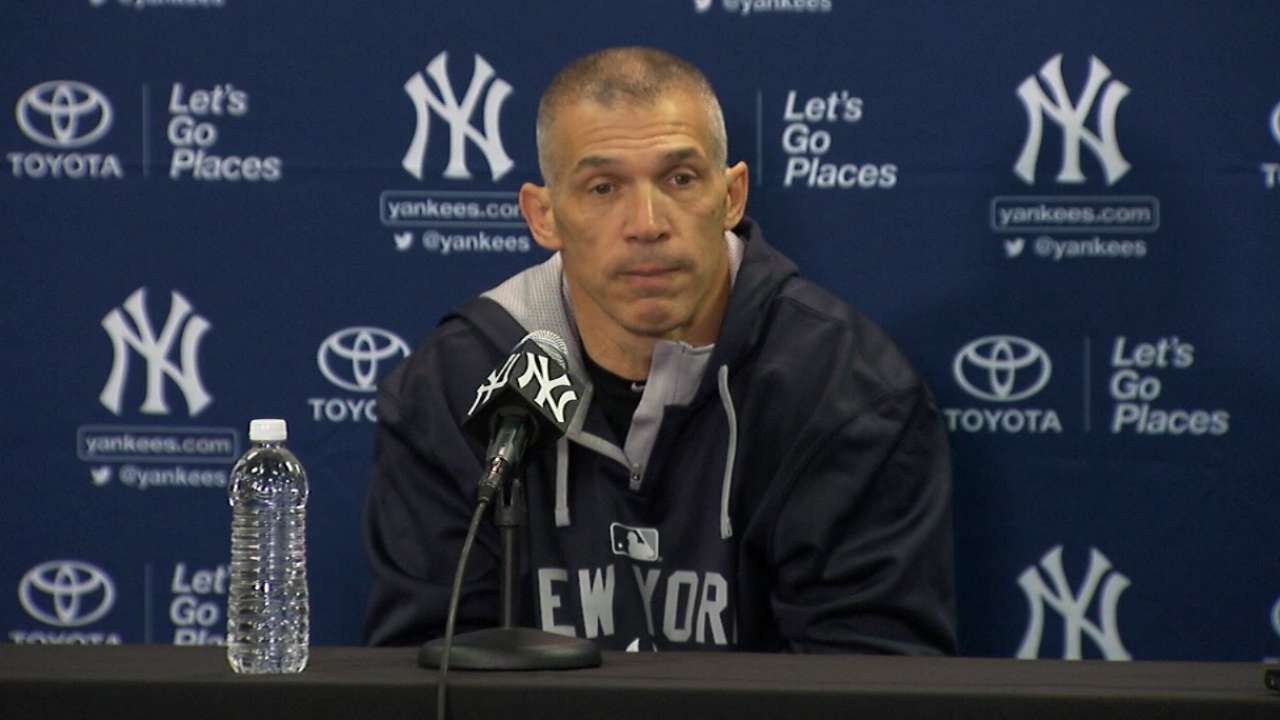 TAMPA, Fla. -- Hal Steinbrenner discussed the Yankees' payroll expenditures and their decision not to further pursue Cuban prospect Yoan Moncada, who accepted a $31.5 million bonus from the Red Sox, in an interview with the New York Post that was published on Thursday.
Steinbrenner, the Yankees' managing general partner, told the newspaper that his team offered Moncada a $12.5 million bonus through most of the negotiation process. They doubled that to $25 million this past weekend, which, combined with a 100-percent penalty, would have brought the Yanks' investment to $50 million.
The Red Sox landed the 19-year-old switch-hitter with a total investment of $63 million. Scouts project Moncada to be a future big league second baseman or third baseman, and the Yankees were thought to be his favored landing spot after he worked out on three separate occasions for team officials in Tampa.
"For Moncada, that was just how far I was going to go for a player who is 19 years old and at least two years away from the Majors with all the uncertainties that can happen with a prospect even that good," Steinbrenner said. "It was a hell of an offer.
"It might have ended up at $35 million if I continued to be in it. You can't gauge how much someone else wants him. I can only make a sound judgment as how far I should go for a 19-year-old that is two years away, maybe three years away from contributing to the Major League club. Right or wrong, everyone has their opinions."
Steinbrenner rejected the idea that the Yankees are cutting back on spending, noting their existing roster, recent international signings and free agency expenditures -- as well as the reinstatement of Alex Rodriguez's salary to the payroll -- as factors. The Yankees also make large payments into revenue sharing and toward the debt on the construction of Yankee Stadium, Steinbrenner said.
"Our payroll is at $235 [million]," Steinbrenner told the Post. "That is about as high as it has ever been. And on top of that add the roughly $30 million we spent last [July] when we saw a pretty good foreign market, one of the best there has been, and we got six or seven of the top 10 or 11 guys. So there is money spent for not just now, but the future."
Steinbrenner told the newspaper that the Yankees have prospects who are close to helping the big league club, including right-hander Luis Severino, who might be able to get to the Bronx this season. Steinbrenner also praised outfielder Aaron Judge, first baseman Greg Bird and second baseman Rob Refsnyder, all of whom could help in the near future.
"It will be a test," Steinbrenner said. "Not so much for [manager Joe] Girardi, but for [general manager Brian Cashman] and his people and his Minor League people if these Minor Leaguers do not pan out, not because of injury, but if they end up not being as good as everyone says. That is something every owner would have to look at."
Steinbrenner said that he is "absolutely comfortable" working with Girardi and Cashman, but noted that "it would be horrible not to make the playoffs three years in a row." If that happens, he said that dismissals or restructuring would be on the table.
Steinbrenner added that he does not expect to get to that point. He believes that the Yankees will field a championship-caliber roster on Opening Day, and said that the chance of another World Series title is why he authorized pushing payroll further than he would have liked.
"Do I think it is intelligent to end up at a $270 million or $280 million payroll? I never have," Steinbrenner said. "It doesn't make me right. But I never have. So having the payroll right now about as high as it has ever been, it is not my preference, but I certainly was willing to do it to put together a championship-caliber team. … People might laugh at me, but I do think we can win a championship if we stay healthy."
Steinbrenner also reiterated that his family will continue to run the club for many years to come.
"The family is not selling the team," Steinbrenner said. "We have no intentions of selling the team. You can quote me on that. I am not sure why everyone continues to ask that. The Steinbrenner family is not selling a majority stake in the New York Yankees. We are not going anywhere."
Bryan Hoch is a reporter for MLB.com. Follow him on Twitter @bryanhoch and read his MLBlog, Bombers Beat. This story was not subject to the approval of Major League Baseball or its clubs.