Top units in four major phases may prove telling
Improved Red Sox could have best offense, while Nats' starting staff looks most imposing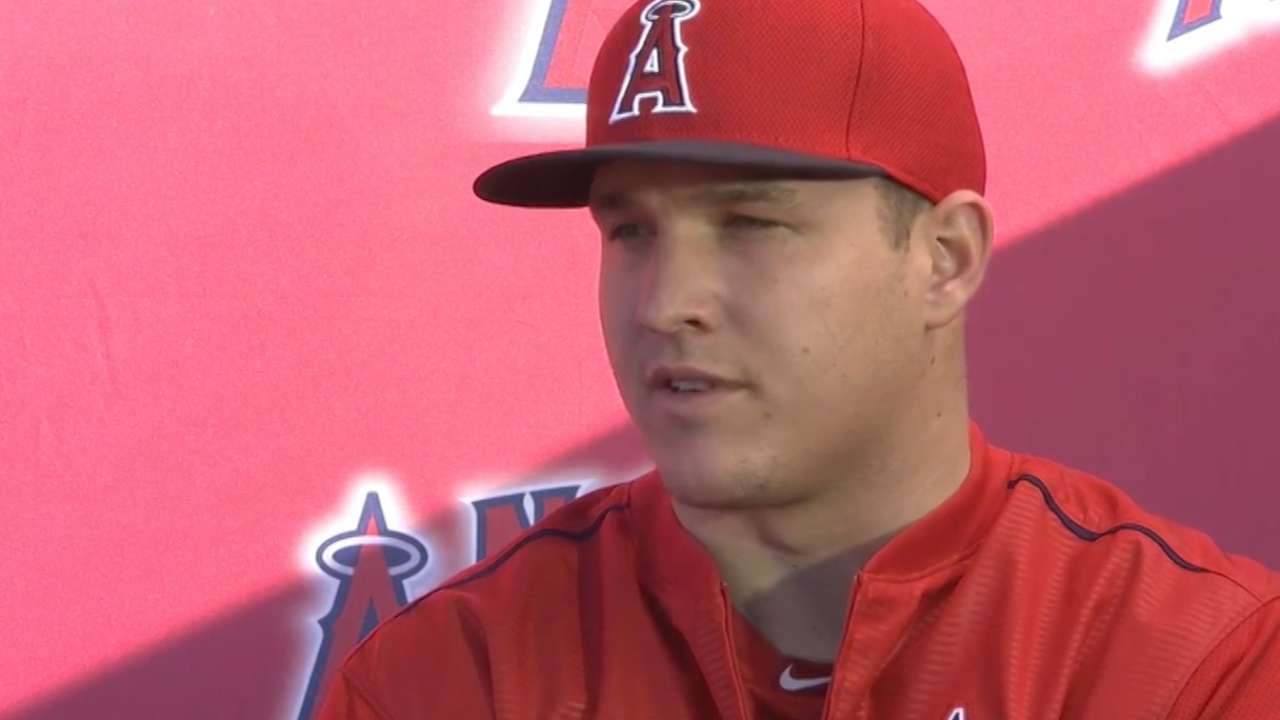 Success and failure in baseball are decided by the performance of units in the separate but all-important major phases: offense, starting pitching, relief pitching and defense. Determining the best teams in the Major Leagues in each of these four categories can go a long way toward predicting who might be the last team standing at the end of October.
This, of course, is tough to do. For every statistic we can analyze from 2014, there might be an offseason adjustment or injury development on a team's roster that can radically alter how that club will do in 2015. But it wouldn't be any fun if we didn't try to project it anyway, right?
So here goes:
Offense
In 2014, the Angels led the Majors in runs with 773, so by most indicators, that would mean they were the game's premier offense. The Rockies had the highest on-base-plus-slugging percentage (OPS) at .772, but some pundits might discount the validity of that number because of 81 games in the slugging-friendly high altitude of Denver.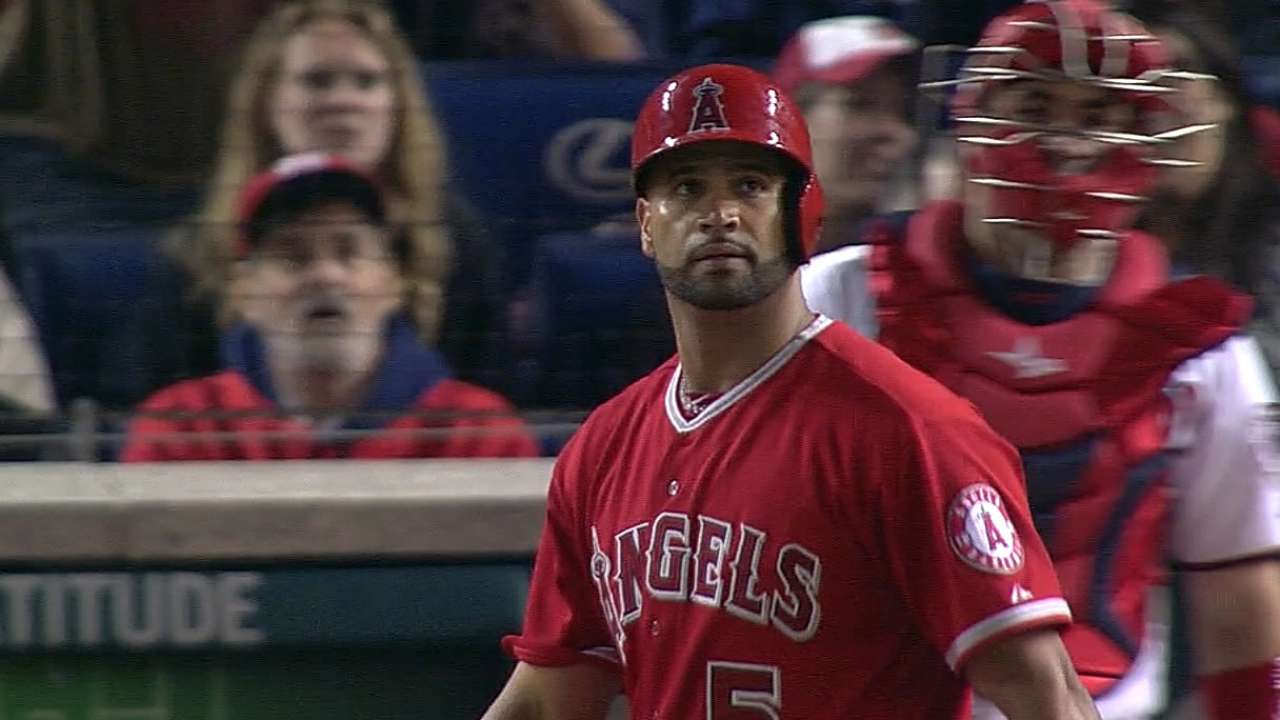 The Royals struck out the least (985), and they were highly regarded on the basepaths, so their mix of contact and speed allowed them to score enough runs to combine with excellent defense (more on that later) and relief pitching (more on that later) to win an American League pennant and come within one victory of a World Series title. Boston finished tied for 18th in MLB with 634 runs last year, but the Red Sox added big-time OPS with offseason acquisitions Hanley Ramirez and Pablo Sandoval, they should have a healthy Shane Victorino back, they have high hopes for Cuban import Rusney Castillo, and they have top prospects Mookie Betts and Xander Bogaerts, both of whom gained valuable experience in the big leagues last year.
Starting pitching
This one looks like a no-brainer on paper, but a few injuries could send everything haywire, as usual. The Nationals' starting rotation had the best ERA in MLB last year (3.03) and the lowest WHIP (1.14), so of course they went out and spent $200 million on Max Scherzer. Now they've got Scherzer in a five-man group with Stephen Strasburg, Jordan Zimmermann, Doug Fister and Gio Gonzalez, and the very capable Tanner Roark is a long man, a spot starter and really valuable depth. This category is Washington's to own, again.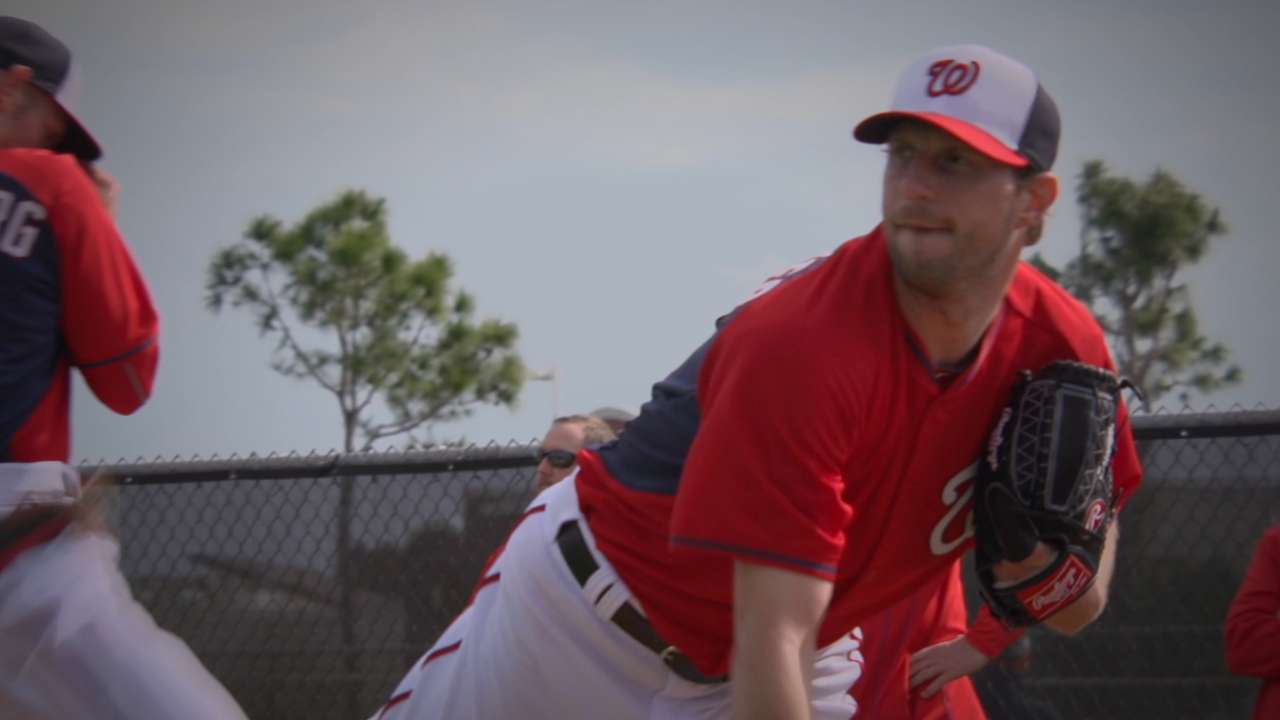 Relief pitching
If the otherworldly October efforts of Kansas City's back-end trio of Kelvin Herrera, Wade Davis and closer Greg Holland had you thinking the Royals were the best bullpen in 2014 and maybe ever, well, it's hard to argue that, but the Mariners actually had the best relief ERA in baseball during last year's regular season (2.59), while Kansas City's was 3.30 (ranked 10th).
The Giants -- you know, the World Series champion Giants -- weren't bad either. They had the best batting average against (.217) and WHIP (1.07) in the 2014 regular season.
But we'll go with the Royals, especially after re-signing Luke Hochevar, who was excellent in 2013 before missing all of last year because of Tommy John surgery. With Hochevar in the mix and the existing relievers more confident and experienced following last year's magic, this should be a big strength again.
Which leads us to ...
Defense
The Royals were far better than any other team in MLB last year in overall defense, according to FanGraphs.com, and those numbers were seemingly confirmed by the awesome display of glove skills we saw almost nightly during the team's postseason run.
Kansas City scored a 74.8 overall defensive rating, with a team Ultimate Zone Rating of 61.1. The second-place team, the Baltimore Orioles, got a 55.4 and 54.8, respectively, so the gap was wide.
Heading into 2015, the Royals should still be stingy. The only major difference is the replacement of last year's primary right fielder, Nori Aoki, with veteran Alex Rios. Kansas City might lose a bit in that shuffle, but remember that manager Ned Yost often went with Jarrod Dyson as a defensive replacement anyway. Expect that to continue.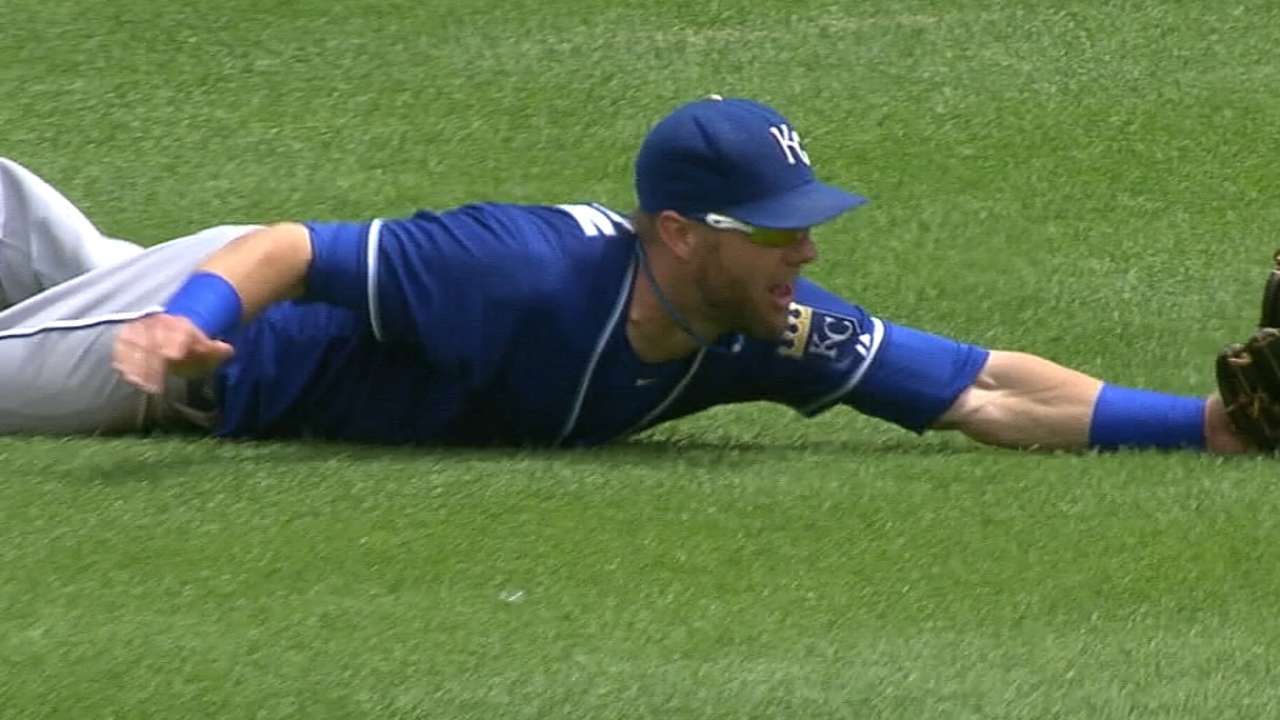 As for Baltimore, things might get a bit better defensively. Third baseman Manny Machado and catcher Matt Wieters missed most or all of last year, and they are considered among the best at their position defensively when healthy. Both should be back. Also, while the Orioles will certainly miss the 40 home runs that Nelson Cruz provided in 2014, he was by all accounts a below-average defender, and he will be replaced in left field by the more solid glove of Alejandro De Aza.
Doug Miller is a reporter for MLB.com. Follow him on Twitter @DougMillerMLB. This story was not subject to the approval of Major League Baseball or its clubs.