MLB.com Columnist
Phil Rogers
Tireless Hale right man for D-backs' revival
Front office's offseason commitment to talent gives new skipper tools to start fresh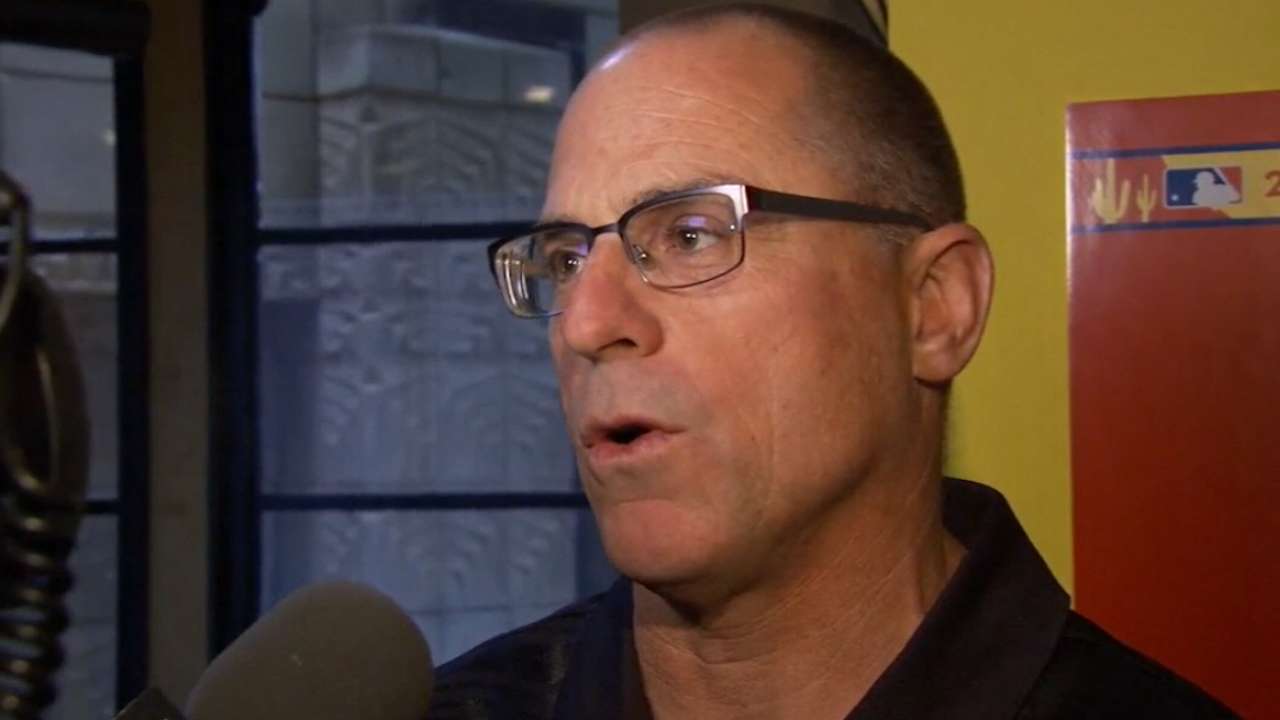 SCOTTSDALE, Ariz. -- He hasn't managed a Major League game yet, but don't let that little detail get in the way. Go ahead and put Chip Hale on your National League Manager of the Year watch list.
When September rolls around, we're going to be talking about Hale as a surprise pick in a group of candidates likely to include Joe Maddon, Bud Black, Mike Redmond and all the usual suspects, the guys like Bruce Bochy, Clint Hurdle and Mike Matheny. It may sound silly to speculate about this before the first pitch of the Cactus League season, but you don't need a crystal ball to know this is going to work.
As the sixth full-time manager in the D-backs' 18-year history, Hale is in a great position. He inherits a team that is in much better shape than last year's 64-98 record suggests. He is getting it at exactly the right time, when ownership and new chief baseball officer Tony La Russa are providing all of the pieces to compete.
The D-backs just landed a new television contract which is said to be for 15 years at more than $1.5 billion. And -- no small part of the equation -- Hale is fully prepared for the job that faces him.
"There's not a doubt in my mind that if he hadn't been hired here he would have been hired somewhere this year," D-backs president and CEO Derrick Hall said. "He's ready. This is his time."
Hale's resume is stamped "dues paid in full."
At age 50, the former utility infielder won't have to learn on the job like Joe Girardi, Brad Ausmus, Matheny and many others in this generation of managers. He learned his craft in Pacific Coast League dugouts and spending nine years as a Major League coach under Bob Melvin, Terry Collins and Jerry Manuel.
It doesn't hurt that he got a long ride as a bench player with the Twins when Tom Kelly was the manager.
"He was unbelievable," Hale said of Kelly. "That was back in the days there wasn't much video to study, [but he was always prepared]. He and Tony were always ahead of the curve. When Minnesota and Oakland played, it was always such a technical battle between the two of them."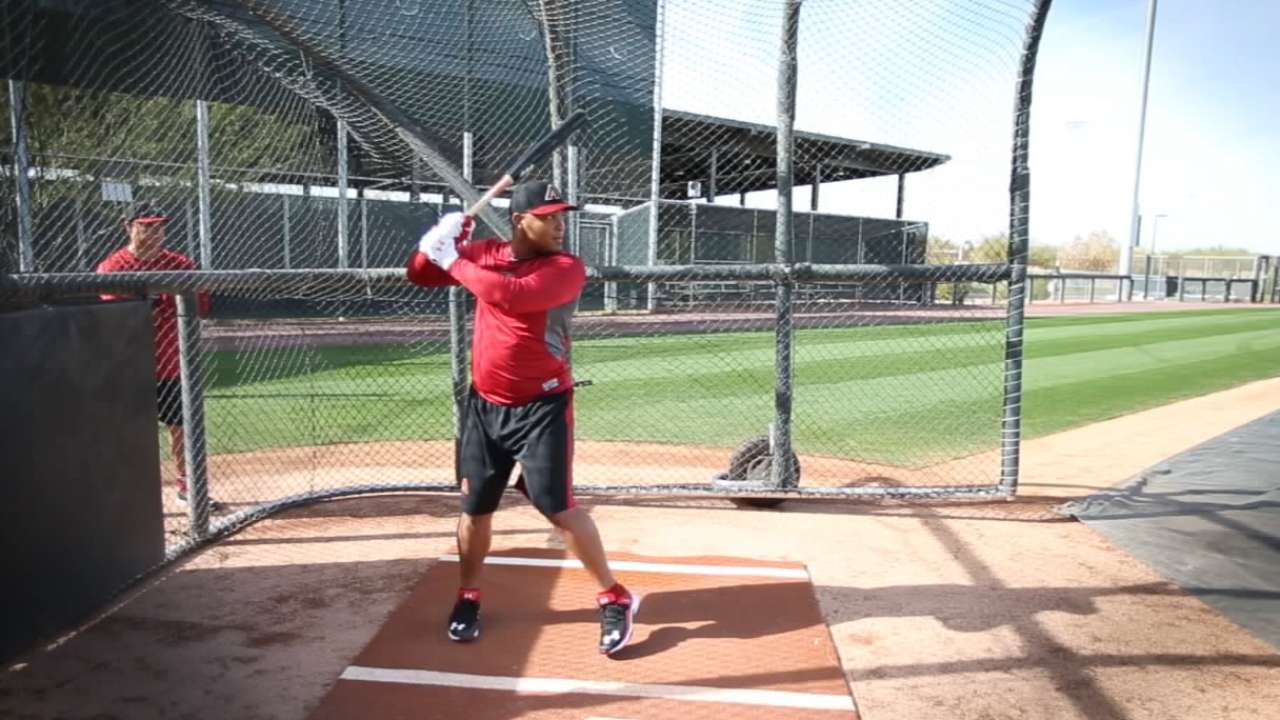 Now, it's Hale's turn to call the shots.
Hale presided over Arizona's first full workout on Wednesday as if he'd been doing it all his life. Wearing uniform No. 3, he bounced around between bullpen mounds and six beautifully manicured diamonds while La Russa kept his distance.
La Russa has said he doesn't want his Hall of Fame aura to interfere with Hale's ability to lead his players. La Russa spent long stretches watching from a tower at the Salt River Fields complex, then signed autographs for fans. This was Hale's day, all the way.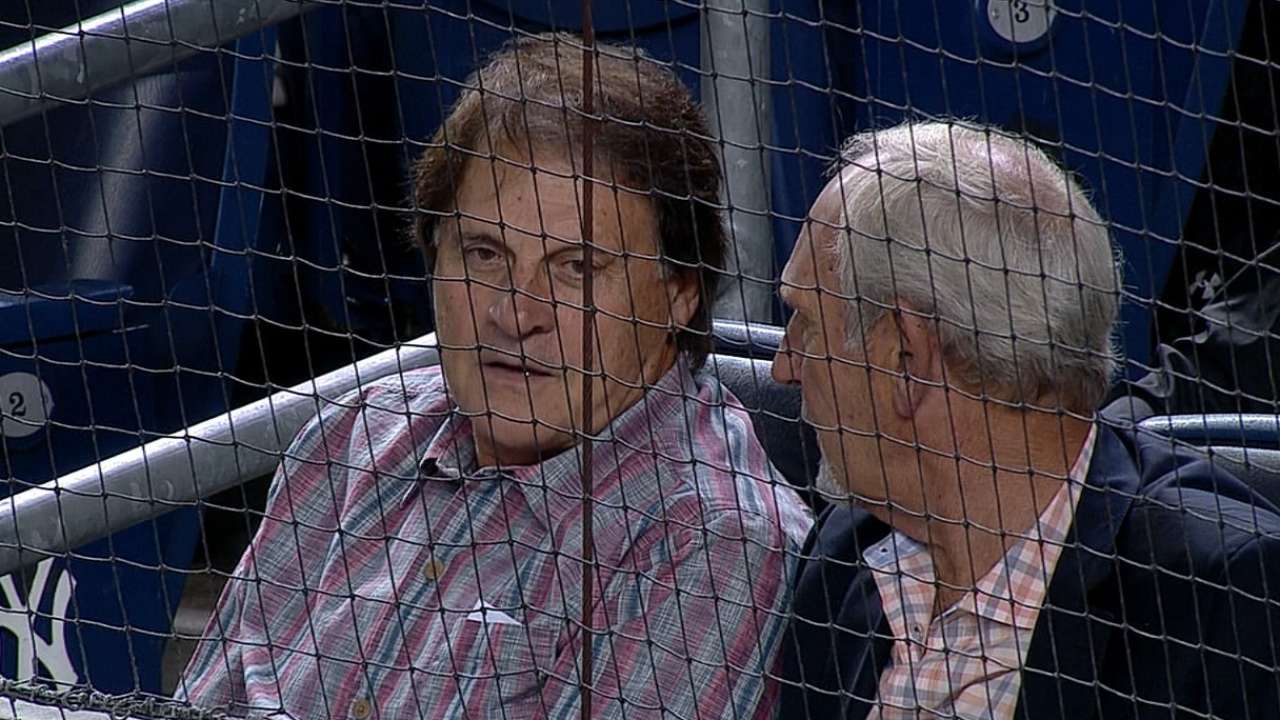 "It was exciting, exciting to get started," Hale said. "Very exciting to watch these guys and the way they work. Those are the things that drive me. When you get into coaching, you respect the game so much that you want the game to be played right. You want guys to go about their business doing things right on the field. I think we have a bunch of guys on this team that respect the game. That makes me go."
Mark Trumbo, one of the many D-backs limited by injuries last season, says Hale has already established a positive presence with the franchise.
"He's been incredible,'' Trumbo said. "All throughout the winter, he was in contact. Very inspirational, uplighting messages I got from him. The energy from him so far has been awesome. Chip's got his own unique identity. So far, it's been great. I couldn't be more excited to go out and play for him."
Hall has known Hale since they were both in the Dodgers organization. Hall had moved to Arizona in time to gain a respect for Hale when Hale managed Triple-A Tucson to a 91-53 record in 2006.
"Players love to play for him," Hall said. "They'd run through a wall for him. He's very passionate, enthusiastic, a very hard worker. I worry that he doesn't sleep enough. That's what you need in that position. You need somebody who cares about his players and wants to win very bad, and that's what he's about."
Managers don't win without talent, of course.
This team has plenty of it, even if Hale says only Josh Collmenter and newcomer Jeremy Hellickson are assured of rotation spots, and even if Tuffy Gosewisch is the most experienced of eight catchers vying to replace All-Star Miguel Montero as the catcher.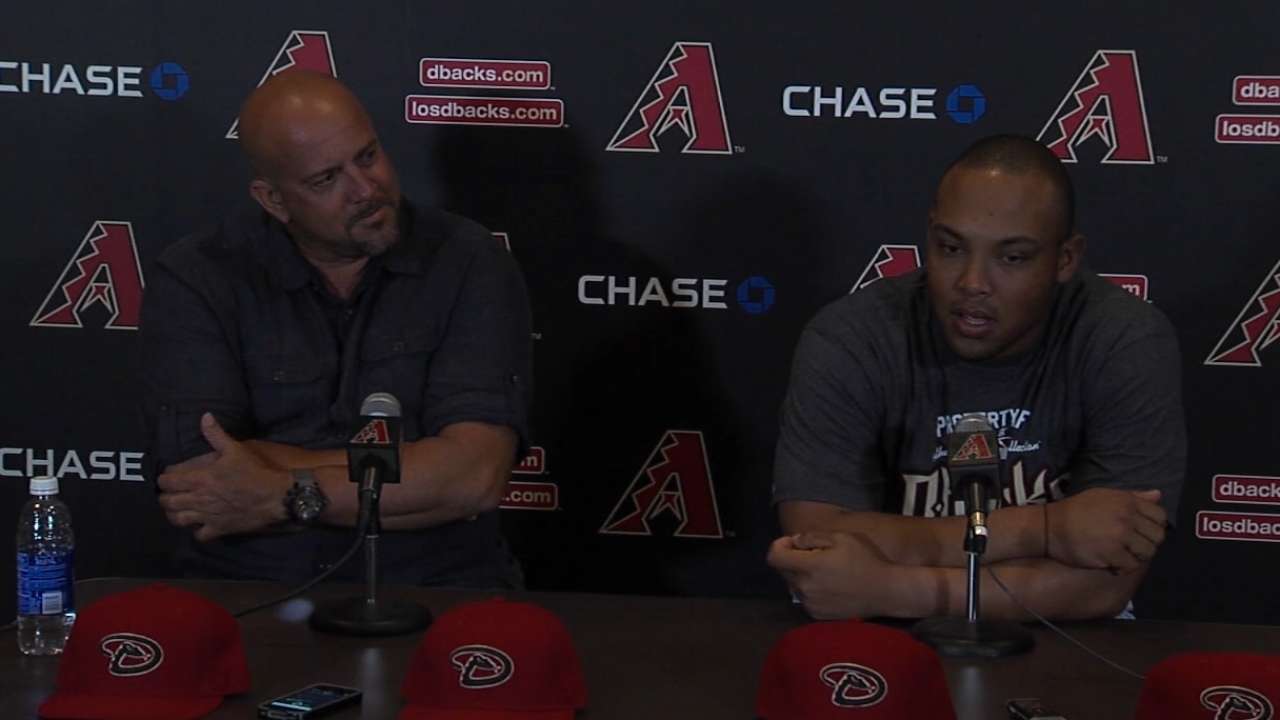 Dave Stewart, the rookie general manager hired by La Russa, won bidding wars for Cuban slugger Yasmany Tomas (six years, $68.5 million) and Cuban pitcher Yoan Lopez ($8.27 million signing bonus). Those moves add inventory to an organization that already had thumpers in Paul Goldschmidt and Trumbo and a stable of pitching prospects headed by Archie Bradley, Braden Shipley and Aaron Blair.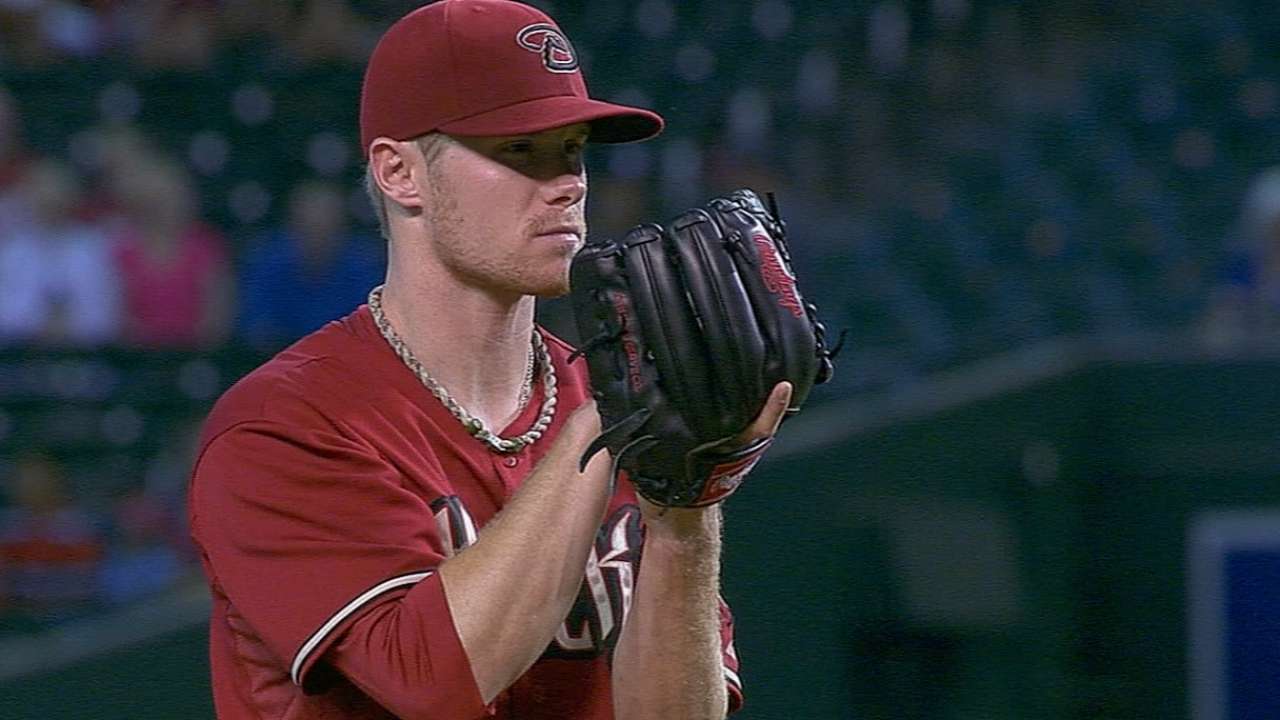 Bradley, Shipley, Blair and Lopez are all being given a chance to win one of three openings in the D-backs' rotation. But to do it, they'll have to beat out an oversized group of candidates that includes Daniel Hudson (healthy again), Robbie Ray, Randall Delgado, Chase Anderson, Trevor Cahill (owed $12.8 million), Vidal Nuno, Rubby De La Rosa, Allen Webster and Andrew Chafin.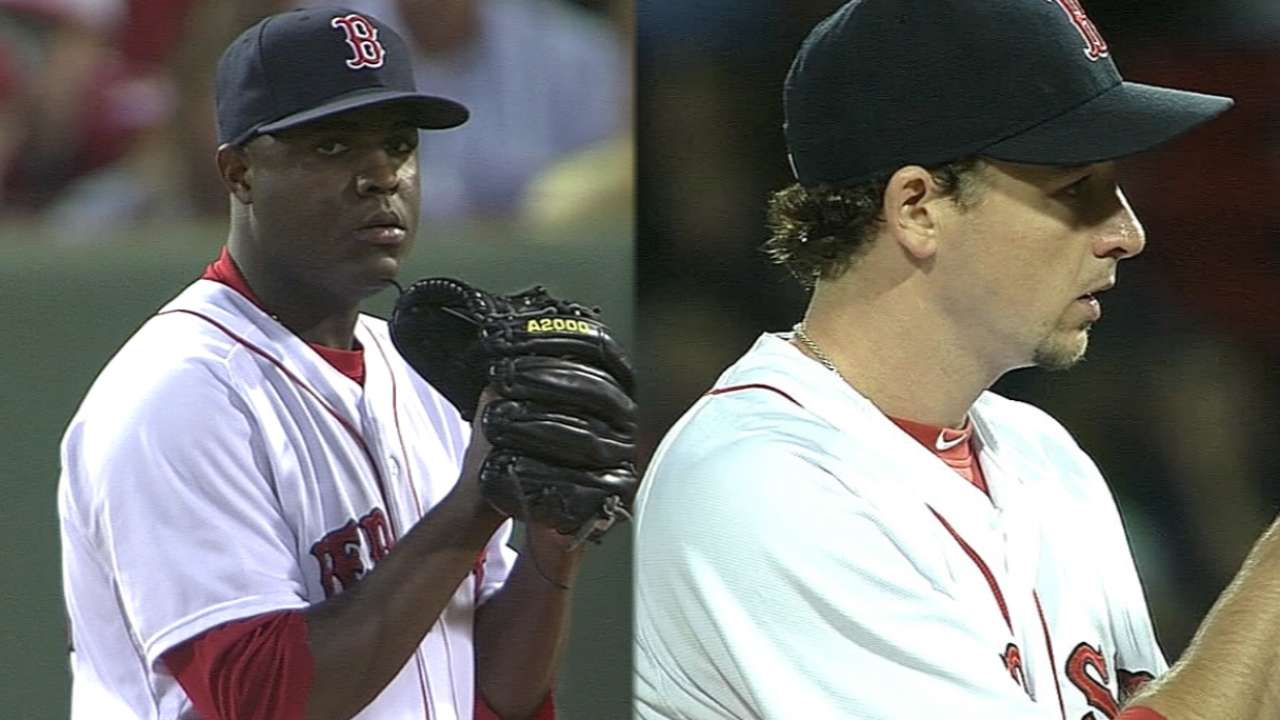 There's hope that Patrick Corbin and Bronson Arroyo will return midseason after both undergoing Tommy John surgery last season. This could be a very good rotation if as much goes right this year that went wrong a year ago.
But no one's counting on that.
Given the Padres' roster upgrade and the health of the Rockies' Troy Tulowitzki and Carlos Gonzalez, conventional wisdom says Arizona will again be a last-place team in 2015, possibly even approaching 100 losses for the second time in as many years.
"I think it's great they are predicting that," Hall said. "We've seen where the predictions have headed, what the prognosticators have to say. Expectations being as low as they are, that's good for this group."
Upward mobility is a great thing. It could carry Hale a long way in his first season as a manager.
Phil Rogers is a columnist for MLB.com. This story was not subject to the approval of Major League Baseball or its clubs.