Molitor prepping to address full squad Friday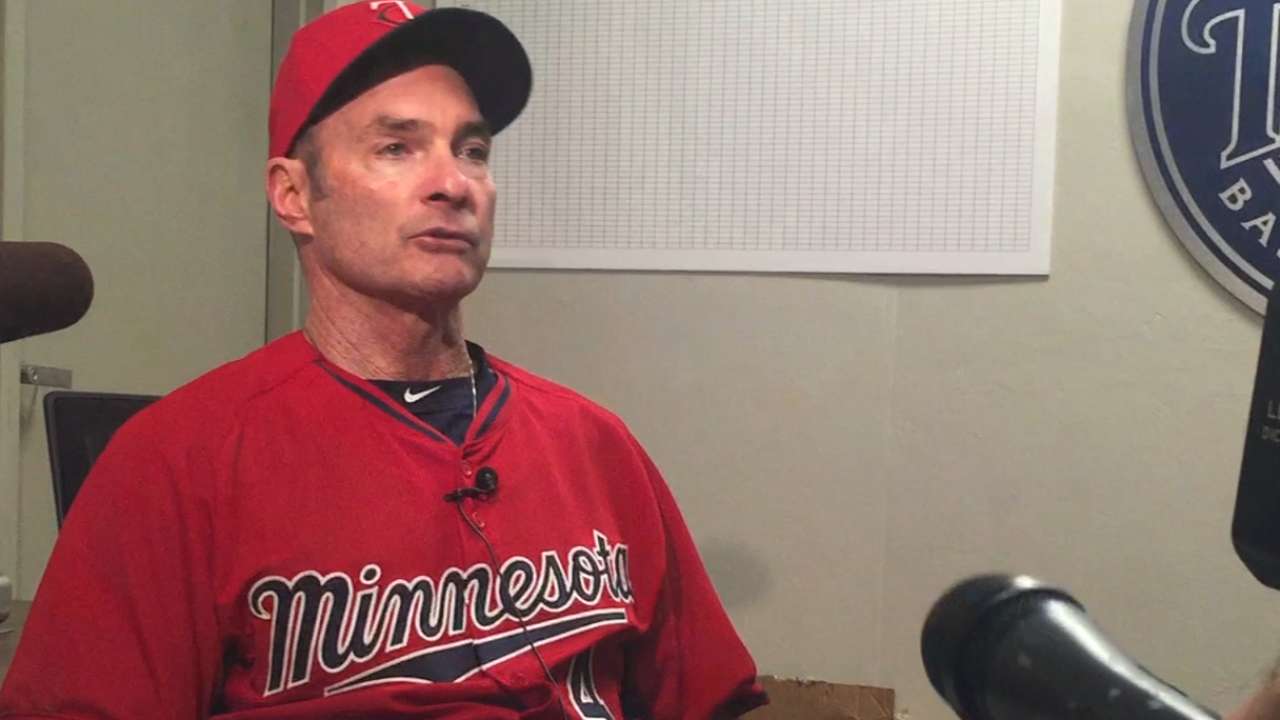 FORT MYERS, Fla. -- Twins manager Paul Molitor said he plans to address all 61 players in camp in a meeting Friday morning on the day the full squad is set to report to the CenturyLink Sports Complex.
Molitor had to push up the meeting a day, as Major League Baseball will be holding a mandatory meeting covering domestic violence on Saturday. But he said it shouldn't be an issue, considering nearly every player invited to Spring Training is already here and will be in attendance Friday morning. Molitor, though, said he doesn't expect to address the team for too long. Twins general manager Terry Ryan will also talk to the players and will open the meeting.
"I'm cautious about getting too long-winded," Molitor said. "Guys are going to be anxious to get going. We'll try to set a tone as best we can, and see where it goes."
Molitor, along with bench coach Joe Vavra, will also meet with a representative from Major League Baseball to go over the new pace of play rules Friday afternoon. He said he also expects Ryan to go over those changes with the players on Friday.
"I'm not expecting any big issues," Molitor said. "Like all the comments you have read, there are certain players it's going to affect a little bit more, but we have an acclimation period here, springtime and the first month of the season, so I don't expect any big problems with that."
Rhett Bollinger is a reporter for MLB.com. Read his blog, Bollinger Beat, and follow him on Twitter @RhettBollinger. This story was not subject to the approval of Major League Baseball or its clubs.