Mets set to begin full-squad workouts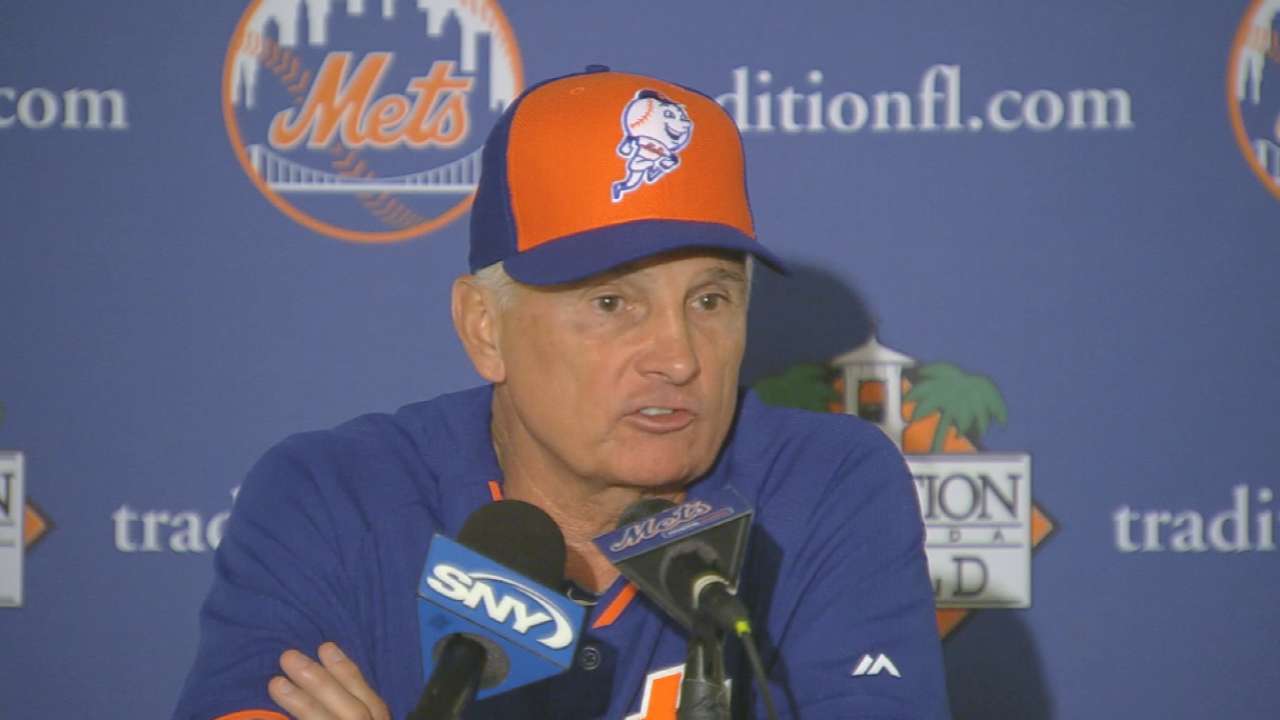 PORT ST. LUCIE, Fla. -- A light day at Mets camp gave players the opportunity to relax, to fish, to play videogames, to shop -- to do anything they desired within the confines of Florida's Treasure Coast. Position players showed up to Tradition Field on Wednesday to take their physicals, while pitchers participated in a light workout. That was it.
Everyone was bracing for Thursday's first day of full-squad workouts, kicking off six days of batting practice, fielding exercises and intrasquad games in advance of the Mets' March 4 Grapefruit League opener against the Braves. Manager Terry Collins plans to begin Thursday's workout with a team meeting, which he typically uses to voice his goals for the season.
From there, it will be a matter of whipping a relatively static roster into shape. Because the Mets already have a good idea of who will populate their clubhouse come Opening Day, they will focus their eyes on those near the margins. In the rotation, that means Dillon Gee and Rafael Montero. In the bullpen, it means Sean Gilmartin, Buddy Carlyle and Scott Rice, among others.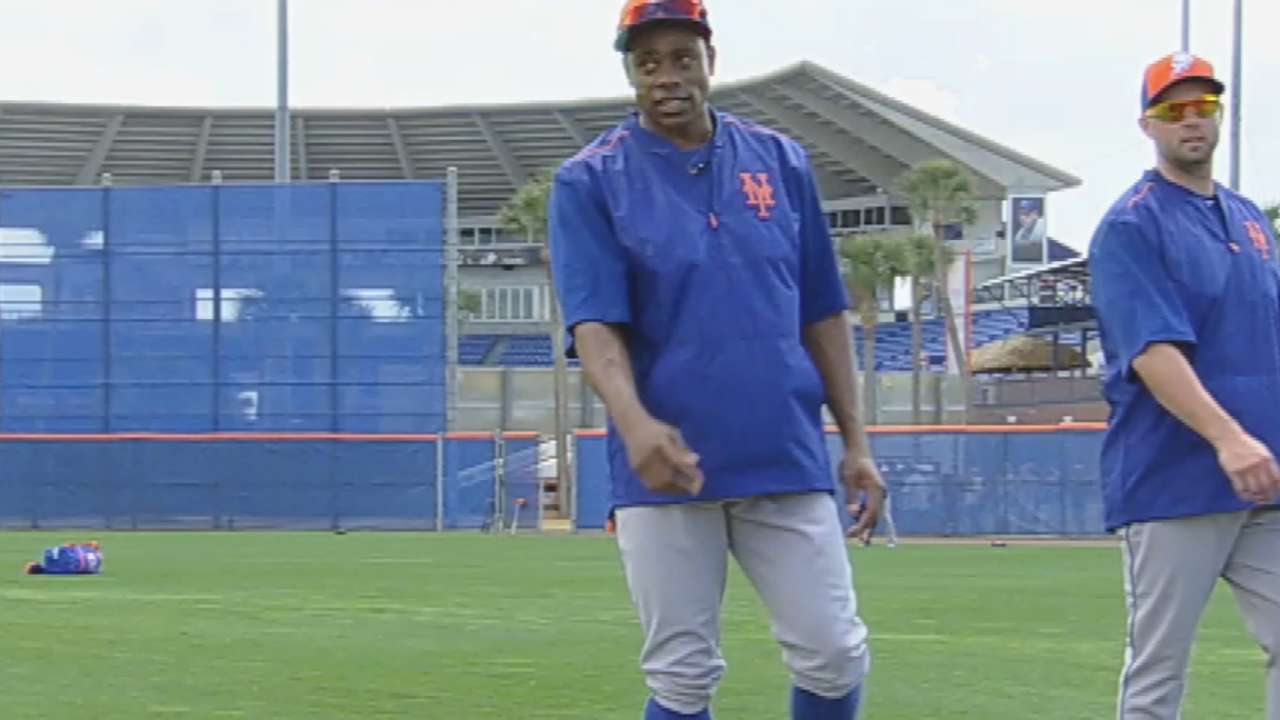 "Some of these guys on the periphery, even though they have great stuff and big names and are up-and-coming guys, you've got seven [starters] you've got to get ready," Collins said. "We also have a good idea in that bullpen of seven or eight guys we know are legitimate candidates. So those 15 guys, they're going to get the majority of the work. They're not going to be bumped away to make sure that you see a kid who's got a very slim chance of making the team."
Of the 57 players currently in Mets camp, fewer than 30 have a realistic chance of making the Opening Day roster.
"We've got to get them ready," Collins said of those players, specifically the pitchers. "We've got to find innings. It might be in a Minor League game which we know. It might be a 'B' game. But that's the object of Spring Training, is to be creative enough to make sure your main 15 guys are ready."
Anthony DiComo is a reporter for MLB.com. Follow him on Twitter @AnthonyDicomo. This story was not subject to the approval of Major League Baseball or its clubs.