Brave words: Wednesday, Feb. 25
Interesting quotes from Atlanta's Spring Training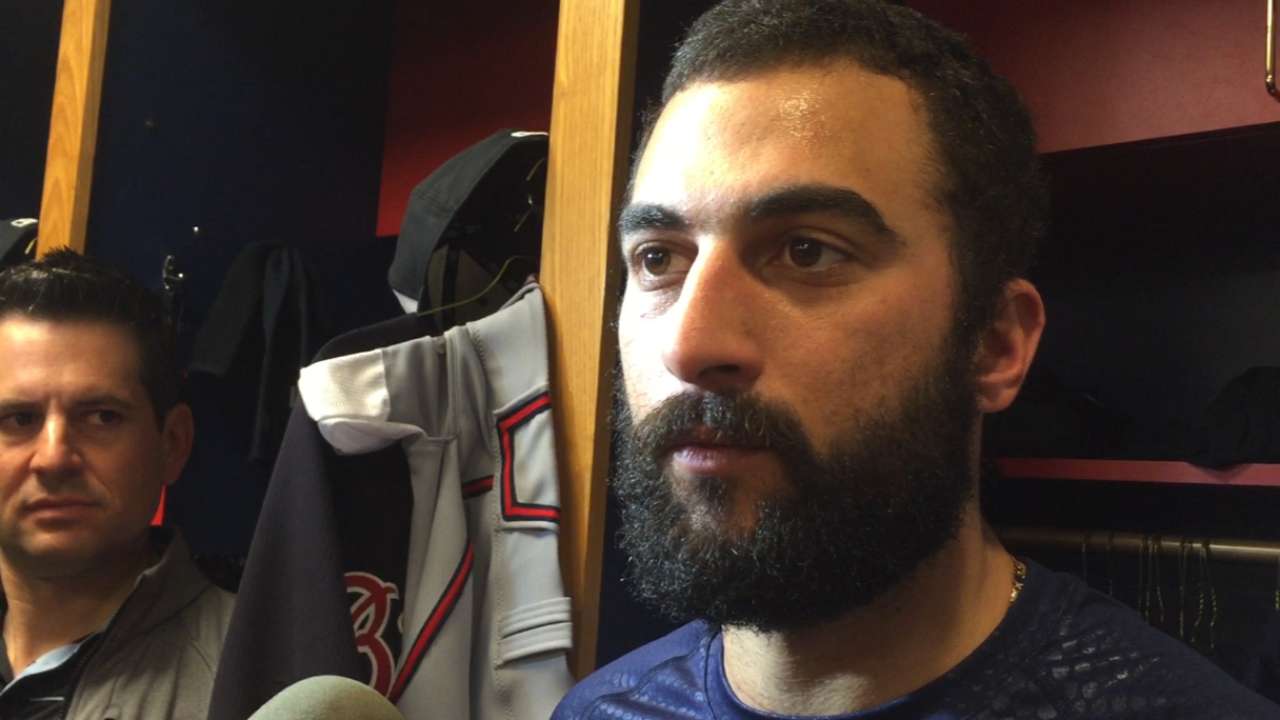 LAKE BUENA VISTA, Fla. -- After welcoming Nick Markakis and Jonny Gomes to camp on Wednesday morning, the Braves completed their final workout for pitchers and catchers. The club will stage its first full-squad workout on Thursday.
The day's top stories have been published on braves.com. Below are some of the other interesting thoughts that have been expressed recently during camp.
Gomes on the significance of the Grapefruit League season
"If these Spring Training games didn't count, we wouldn't play them. It's pretty simple. I could have stayed at home with my family in Scottsdale [Ariz.] and gone down to the putt-putt and thrown some tokens in the fast pitch and said I'm ready."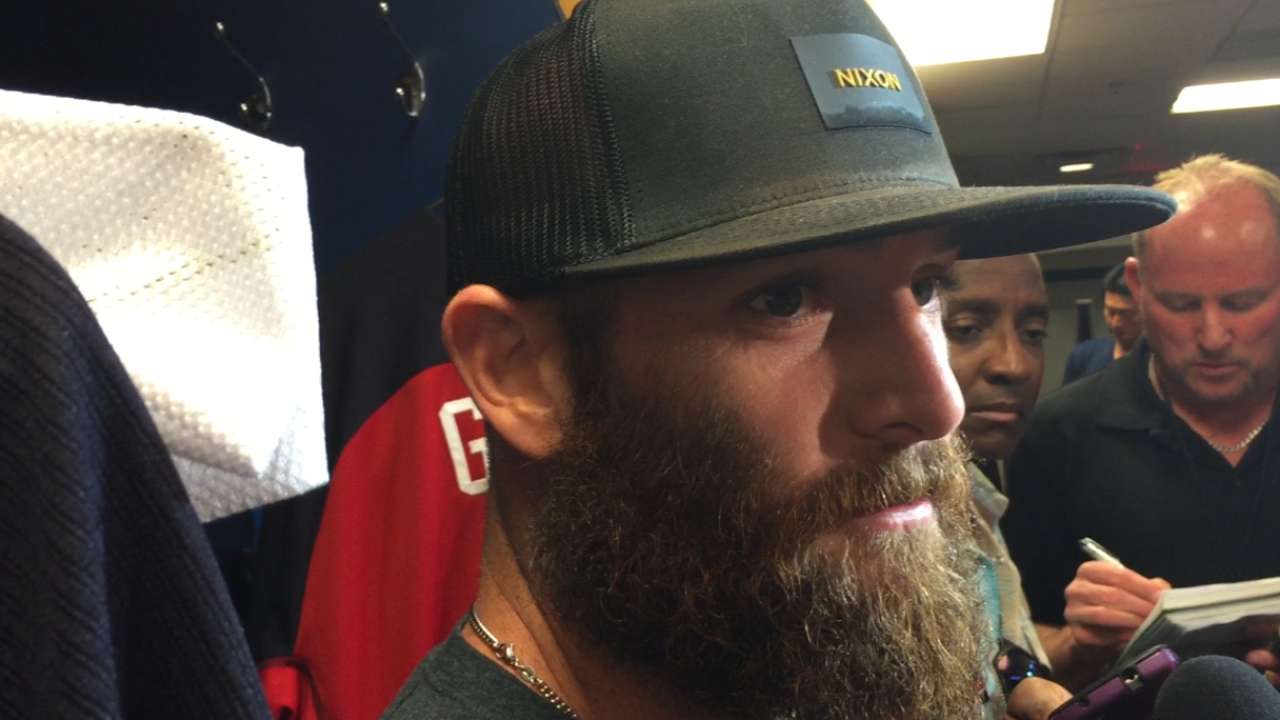 Manager Fredi Gonzalez's playful response when told Gomes said he couldn't envision walking up to Bobby Cox and telling him the goal this year is to play .500 ball
"I'm thinking, 'Does he know Bobby is not managing anymore?'"
Gonzalez on Gomes' response to being told he will need to remove some of the bushiness from his beard
"Jonny goes, 'My wife will love you.'"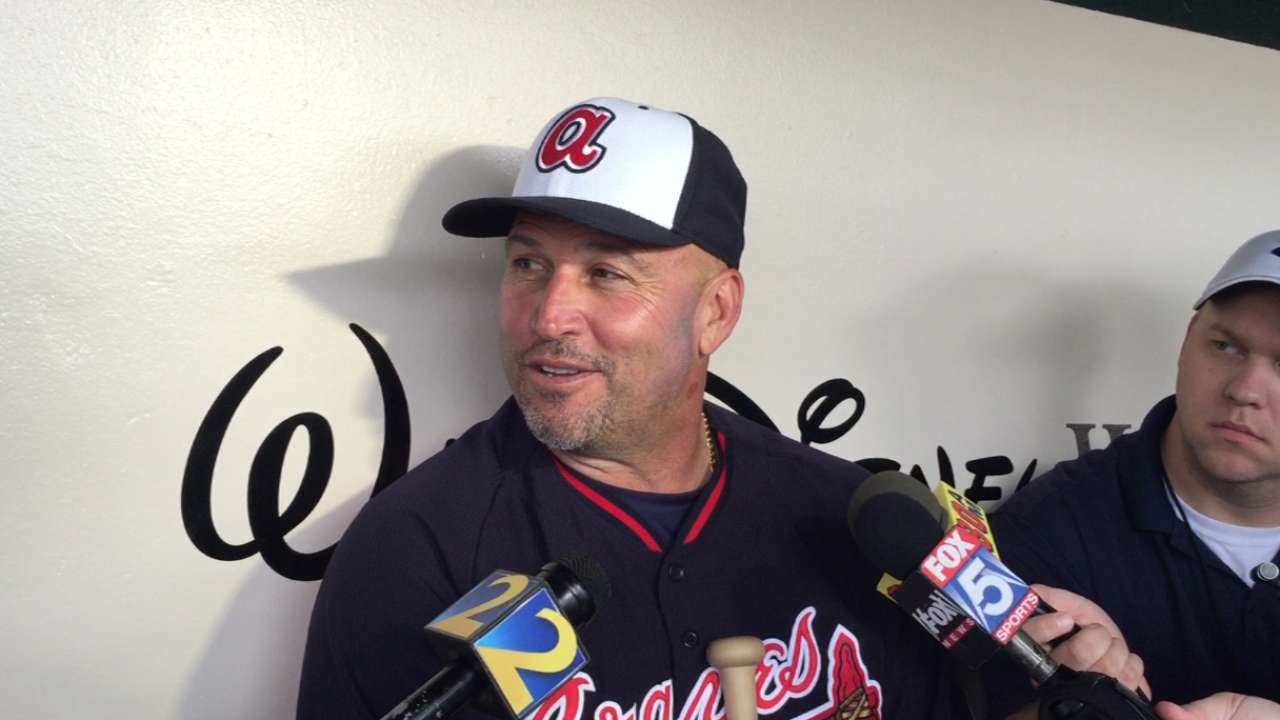 Melvin Upton Jr. on new teammate A.J. Pierzynski
"I've been talking trash to A.J. for a long time. But no, A.J. is cool. I'm looking forward to playing with him. He's been some places that a lot of people in here can't say they've been."
Markakis on the feeling he had on Wednesday when he reported to Spring Training for the first time in his pro career with somebody other than the Orioles
"It's different, but it is what it is. I'm happy to be here, and I'm looking forward to working with all the guys here."
Gomes, who is preparing to play for his fifth different organization since the start of the 2011 season
"I don't want to say I'm a nomad at this point, but I've bounced around more than the average joe."
Mark Bowman is a reporter for MLB.com. This story was not subject to the approval of Major League Baseball or its clubs.