Hedges shrugs off rankings, focused on Majors
Padres prospect a defensive standout, looking to improve at plate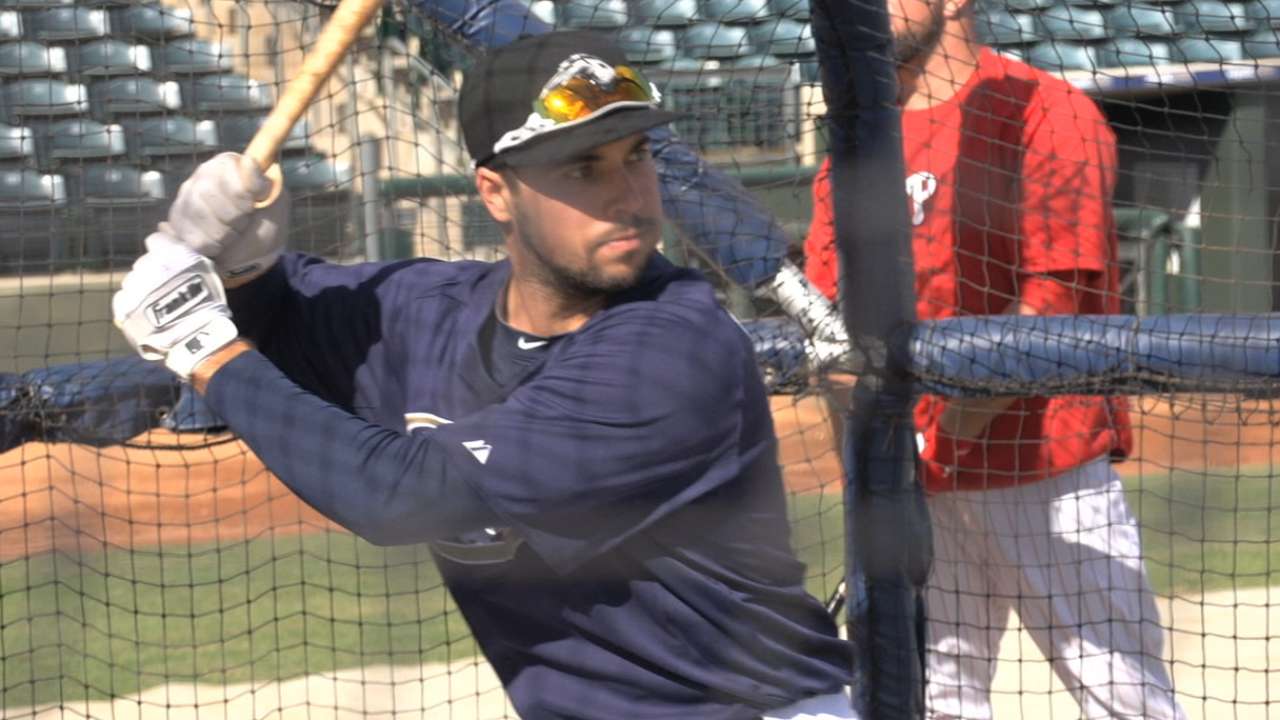 PEORIA, Ariz. -- Austin Hedges is well aware that after two grim offensive seasons in the Texas League, his star has, apparently, dimmed in the eyes of some who compile prospect lists.
"I'm aware of almost all of those lists," Hedges said, sitting in front of his locker. "But the second that I start thinking about negative thoughts ... that won't get me any better today.
"I realize I'm at a point in my career where there's starting to be some negative things so I'm starting to take it the same way as if they were positive."
The thing is, Hedges, regarded as one of the top defensive catchers in the Minor Leagues, isn't in entire disagreement with some evaluations of his recent offensive struggles.
"I don't blame them. If you look at my numbers last season, they weren't great," said Hedges, who hit .225 last season with Double-A San Antonio. "Those guys weren't in the Texas League every day and didn't see what wasn't on paper, which was a lot of quality at-bats and hard-contact outs."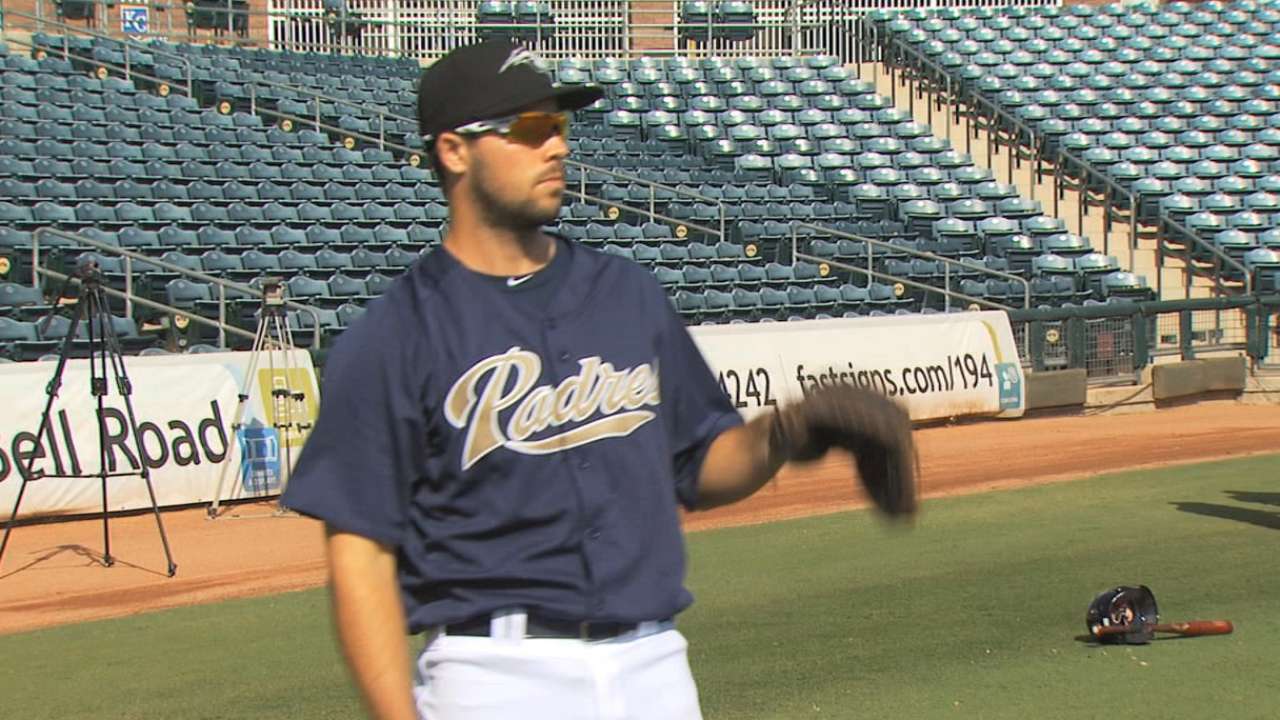 But does Hedges, who won't turn 23 until August, still consider himself an elite prospect?
"I don't want to be a prospect. I want to be in the big leagues," said Hedges, ranked as the Padres' No. 1 prospect by MLB.com last season. "Look at the great players we have here in this clubhouse. People don't talk about what kind of prospects they were.
"Look over at Justin Upton. People don't talk about what kind of prospect he was. They talk about how many 30-home-runs years he's had."
This is a big season for Hedges, who is in his third big league camp. While there are few questions about his defense -- receiving, game calling, cutting down basestealers, pitch framing -- his offensive game has lagged behind. He has a .251/.311/.382 line in four seasons.
This winter, Hedges spent time at Petco Park working with hitting coach Mark Kotsay, leaving the team encouraged that bigger things could be ahead.
"This year, I notice more maturity. He's still young, but he's getting closer to the big leagues. I think he is starting to understand our message of the pitcher-catcher relationship," said Padres manager Bud Black. "He's doing a lot of things very well in camp."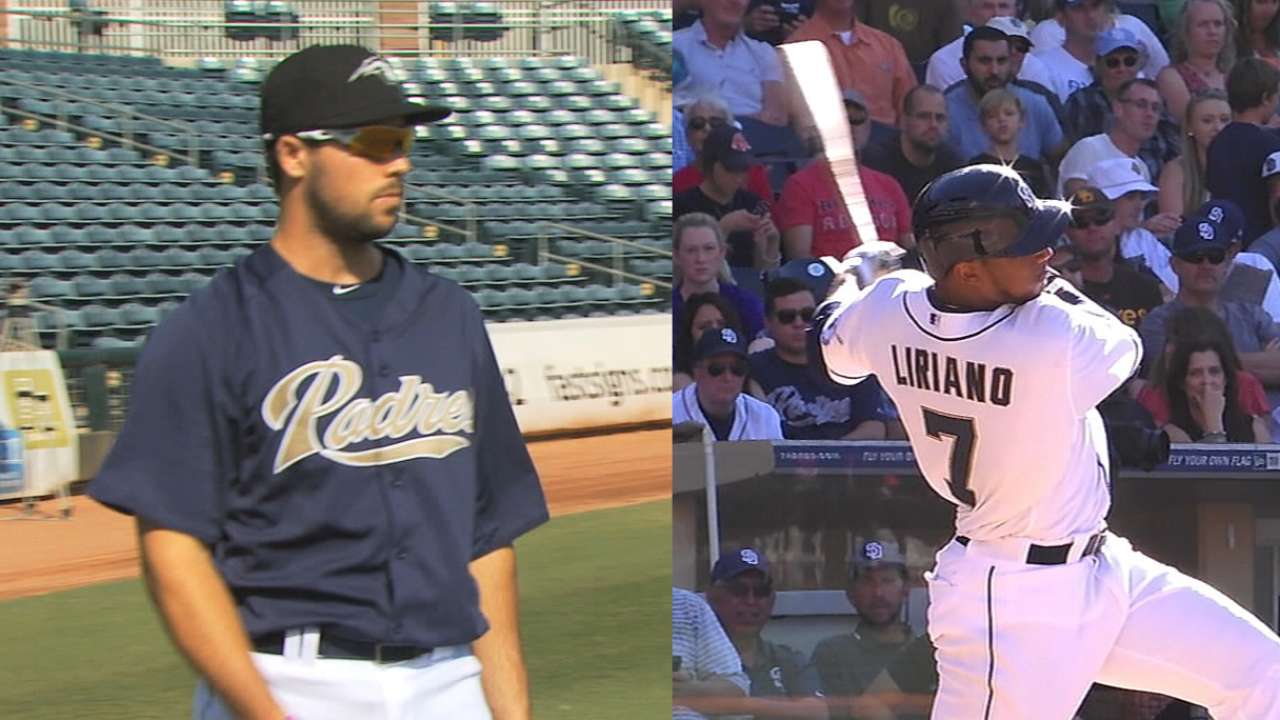 Hedges is coming off a season when he caught a career-high 106 games in San Antonio, which reduced his legs to rubber at times late in the season, given the wear and tear and the heat and humidity.
"It was definitely a learning curve for me. I didn't know what it took to catch that many games," Hedges said. "I now have a better idea how to take care of myself, how to prepare to catch that many games. I want to catch 120, 140 games. I want to be in the big leagues catching 150 games."
Some feel that he's not far off from doing that. Hedges will likely begin the season with Triple-A El Paso.
For now, Hedges will continue his development in big league camp, working with pitchers he could soon be catching on an everyday basis.
"This is exactly where I want to be," Hedges said. "I'm lucky to be here. You start to feel like you belong. You feel like you can make a difference in a big league game. The coaches have done a great job making me feel comfortable and preparing me."
Corey Brock is a reporter for MLB.com. Keep track of @FollowThePadres on Twitter. This story was not subject to the approval of Major League Baseball or its clubs.