Pentland establishes early rapport with A-Rod
New Yanks hitting coach speaks with Rodriguez before camp, ready to work with all hitters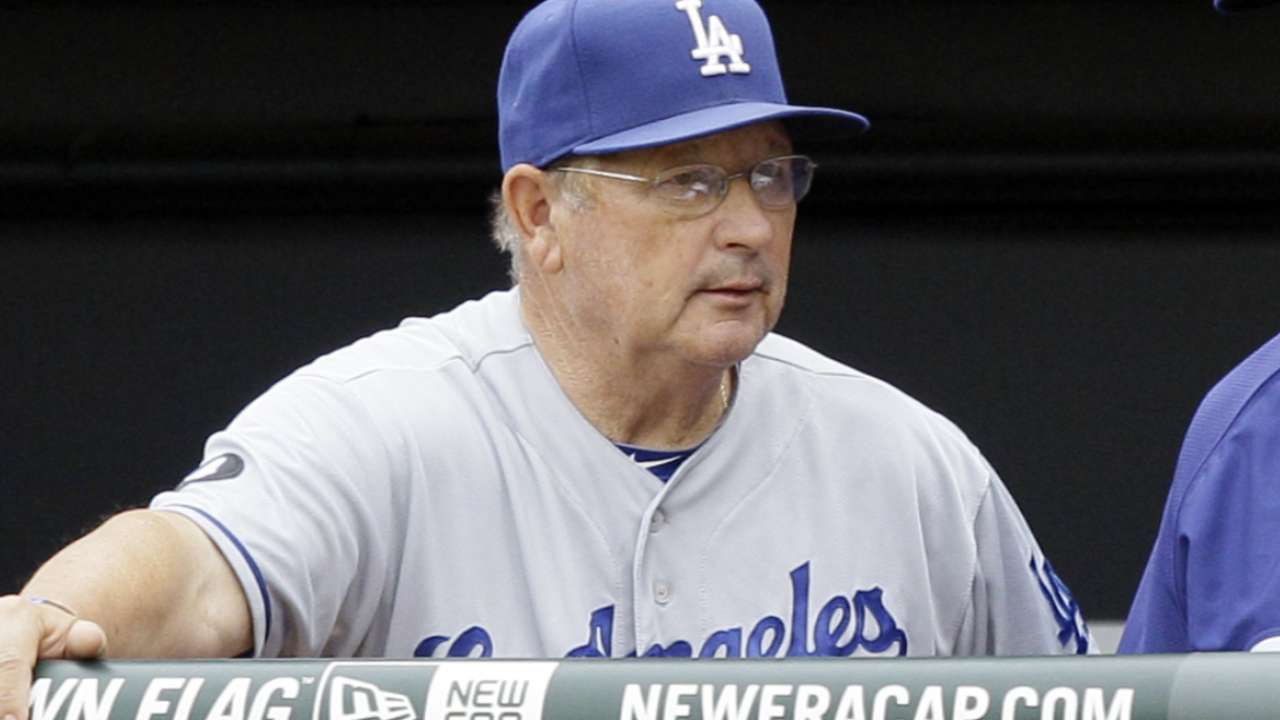 TAMPA, Fla. -- Jeff Pentland recalls watching from the stands as Alex Rodriguez made noise as a teenage phenom in the instructional league two decades ago. The new Yankees hitting coach expects to discover that there is still some of that lightning left.
Pentland was scouting for the Marlins in the early 1990s, when Rodriguez was grabbing headlines as the next big thing rocketing through the Mariners' system. Though they have never worked together, Pentland said that he has admired Rodriguez's career from afar.
"I've always been a big fan of Alex, are you kidding?" Pentland said on Wednesday. "I don't think he's going to have that many issues. He was born to hit. That's the way I feel about him."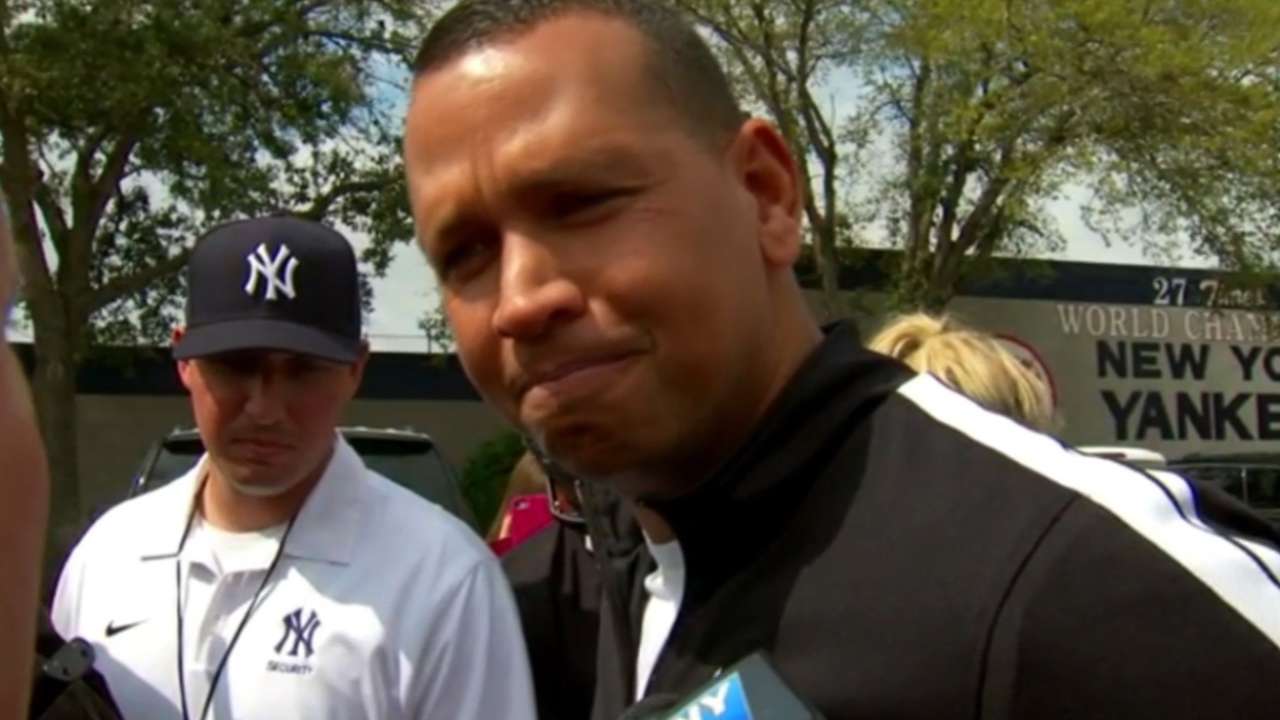 Rodriguez briefly checked in at George M. Steinbrenner Field on Wednesday as Yankees position players were due to report in camp, completing parts of his physical before working out for a third straight day at the team's Minor League complex.
The 68-year-old Pentland said that he spoke to Rodriguez once after being hired by the Yankees in January, replacing Kevin Long, who was dismissed in October. Pentland added that he and Rodriguez have been exchanging text messages with camp approaching.
"I'm here now, so we'll definitely have a relationship," Pentland said. "Hopefully a good one."
Pentland is working with an assistant hitting coach, Alan Cockrell, and they have accepted the challenge of improving an offense that produced only 633 runs last season. Having a healthy and consistent lineup will be key.
"I'm only a good hitting coach if we have good players," Pentland said. "I'm not a fool, thinking I'm better than the players. It takes talent. I can give them a little bit of direction, and a lot of times you stay out of their way. My biggest job is trying to keep the slumps and the bad times to a minimum, and sometimes you don't always have the answers."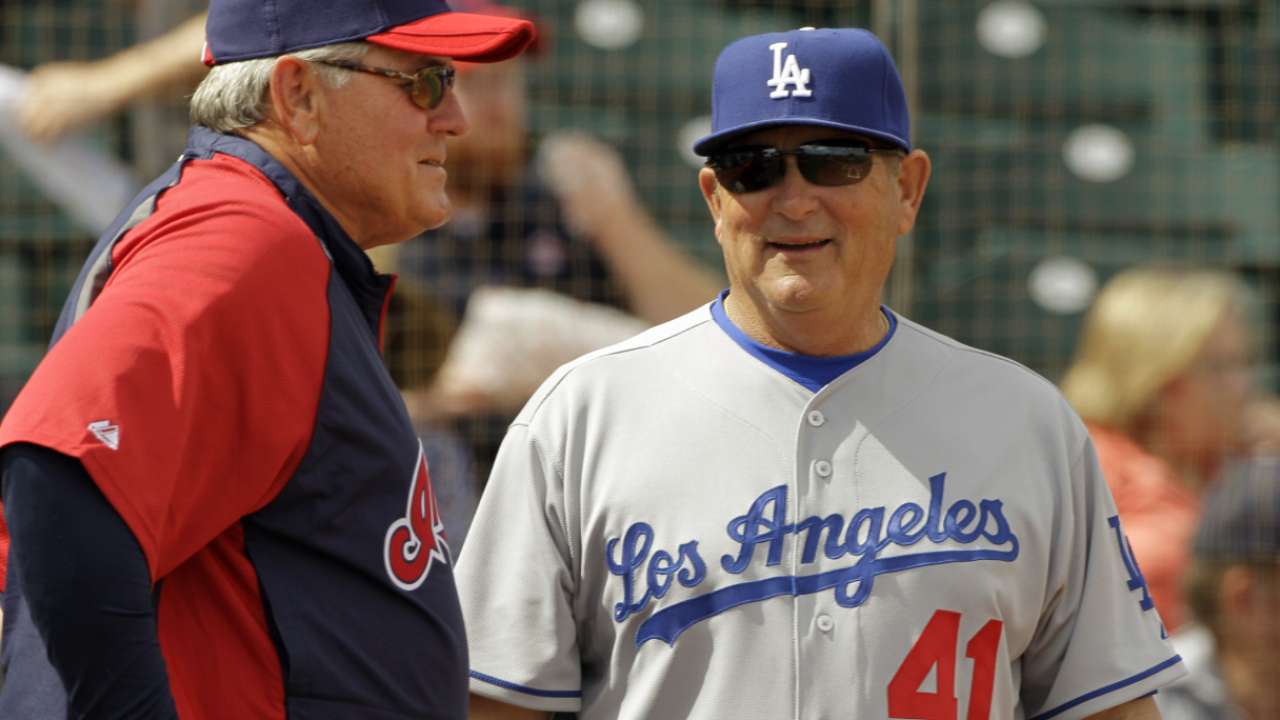 Pentland said that much of his plan will come from building trust and evaluating hitters in person over the next several weeks.
"At this point, I don't think I've really established anything," Pentland said. "I can look at all the video in the world, I can get all the statistics in the world, but until I actually see them in person and how they react -- that's the bottom line. If you don't see them in person and get a feel for them, I think you're making a mistake."
Bryan Hoch is a reporter for MLB.com. Follow him on Twitter @bryanhoch and read his MLBlog, Bombers Beat. This story was not subject to the approval of Major League Baseball or its clubs.