Moss continues recovery from hip surgery, takes regular BP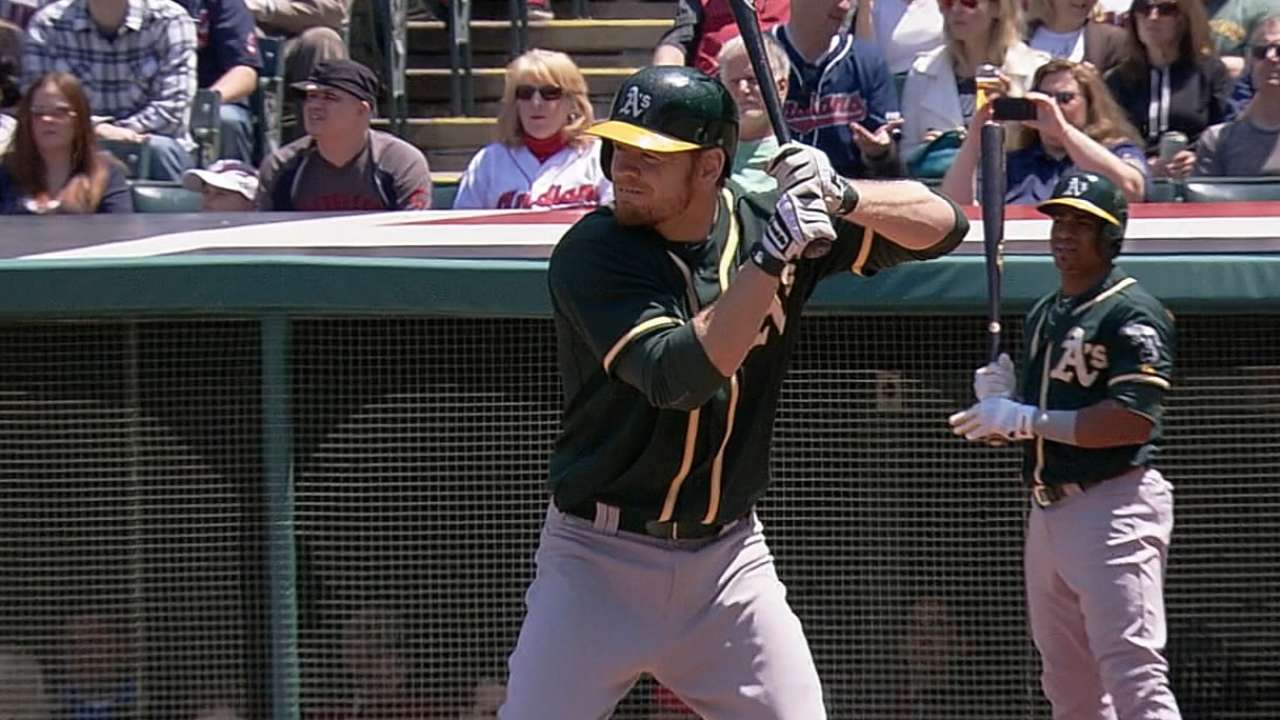 GOODYEAR, Ariz. -- Brandon Moss watched as the baseball that rocketed off David Murphy's bat fell short of the wall in right-center field on one of the Indians' practice fields on Wednesday morning. Moss shook his head, grinned and turned to his good friend.
"You used to be stronger," Moss joked.
Caged no more, Moss took batting practice on the field during Wednesday's workout, marking another step in the outfielder's comeback from right hip surgery. Moss said he felt more comfortable as he got deeper into the hitting session, and proof was found in the handful of towering shots that he sent bouncing high off a screen behind the right-field fence.
Moss, who underwent surgery on his hip on Oct. 23, had been limited to hitting in the indoor cage so far this spring. He finally received the blessing from the Tribe's medical staff to advance to regular on-field batting practice, but was still restricted in his running and defense activities.
The Indians are hopeful that Moss will be cleared for Cactus League games by mid-March.
"He was dying to get on the field," Indians manager Terry Francona said. "He kept telling the trainers, 'I'm not going to swing any different in the cage.' He's doing a really good job. We may have to lean on him a little bit, which is OK. I'd rather it be that way. I think he feels really good."
Moss said he was indeed swinging with the same intensity in the indoor cage, but he noted that moving to the field was still an adjustment.
"In the cage, you're just working on feeling things [in your swing]," said Moss, who was acquired via trade from the A's Minor League infielder Joe Wendle on Dec. 8. "You feel quicker in the cage. When you get on the field, you start paying attention to where the ball is going and adjusting off of that. ... The first three rounds [were] definitely a little bit of a trial for me."
Jordan Bastian is a reporter for MLB.com. Read his blog, Major League Bastian, and follow him on Twitter @MLBastian. This story was not subject to the approval of Major League Baseball or its clubs.