Coleman infuses passion for baserunning into discussion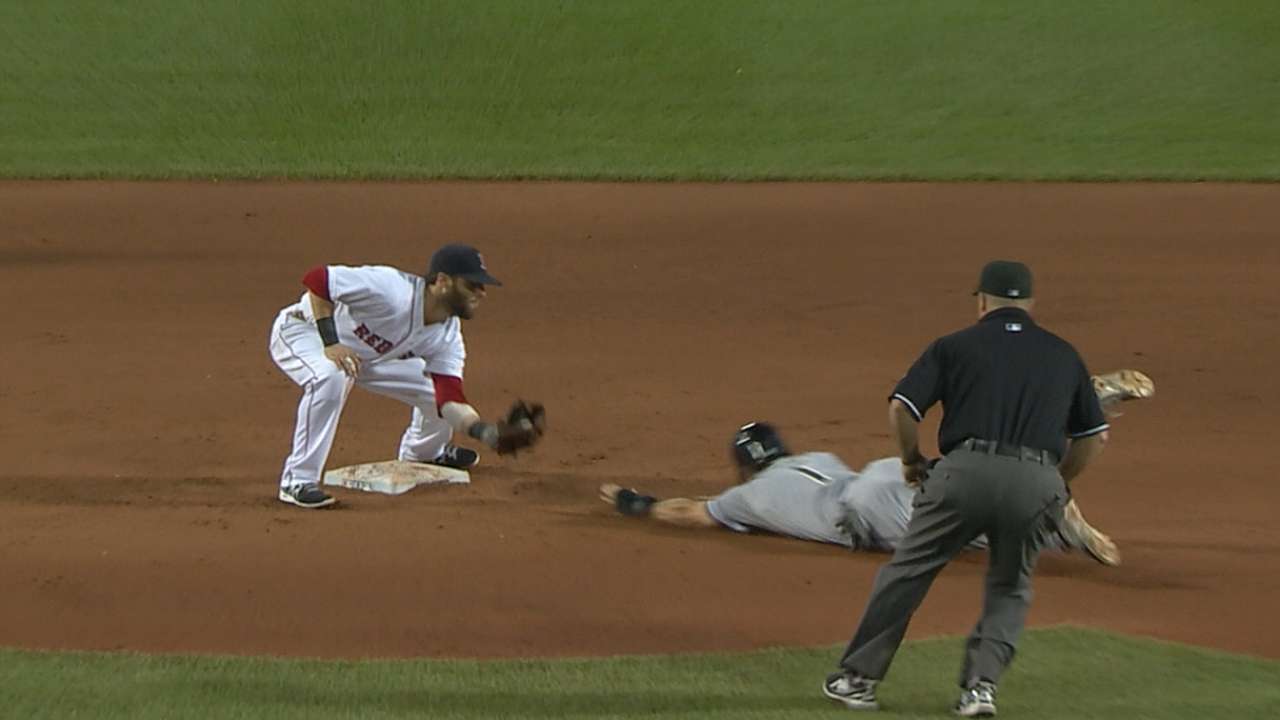 GLENDALE, Ariz. -- The session held by Vince Coleman on a back field at Camelback Ranch on Wednesday was termed by White Sox executive vice president Ken Williams as the best speech on baserunning he had ever heard. The passion shown by Coleman concerning the topic was evident, and the presence of a man with 752 career stolen bases as the organization's baserunning coach figures to pay dividends for the White Sox in all areas on the basepaths.
"It's important getting a guy in there with that kind of knowledge, the baserunning as well as little tips of stealing bases and things like that," said White Sox manager Robin Ventura. "It's valuable for our guys to hear that stuff. Having him here and doing that, we feel lucky."
Coleman's class consisted of Micah Johnson, Avisail Garcia, Melky Cabrera, Alexei Ramirez, J.B. Shuck, Tim Anderson, Emilio Bonifacio and Adam Eaton. He talked about the 1985 and 1987 Cardinals, who basically ran their way into the World Series with only one power hitter in Jack Clark. He talked about being in Class A baseball and how they put the speed guys in catcher's gear just to show how difficult it was for a catcher to get up, retrieve a baseball and make a perfect throw to second.
Vince Coleman gives baserunning instruction at #SoxSpringTraining. pic.twitter.com/aCte5sF9Gg

- Chicago White Sox (@whitesox) February 25, 2015
"I want to take that chance," said Coleman, during his instruction. "I'm going to paralyze him every time I get on base. I'm not going to ease up or let up. I'm going to make sure every time I get on base, he knows that I'm there for a reason.
"We are going to set the tone from Day One. How we get on, how we take our leads, how we are aggressive. How we go from first to third, how we score from second on base hits."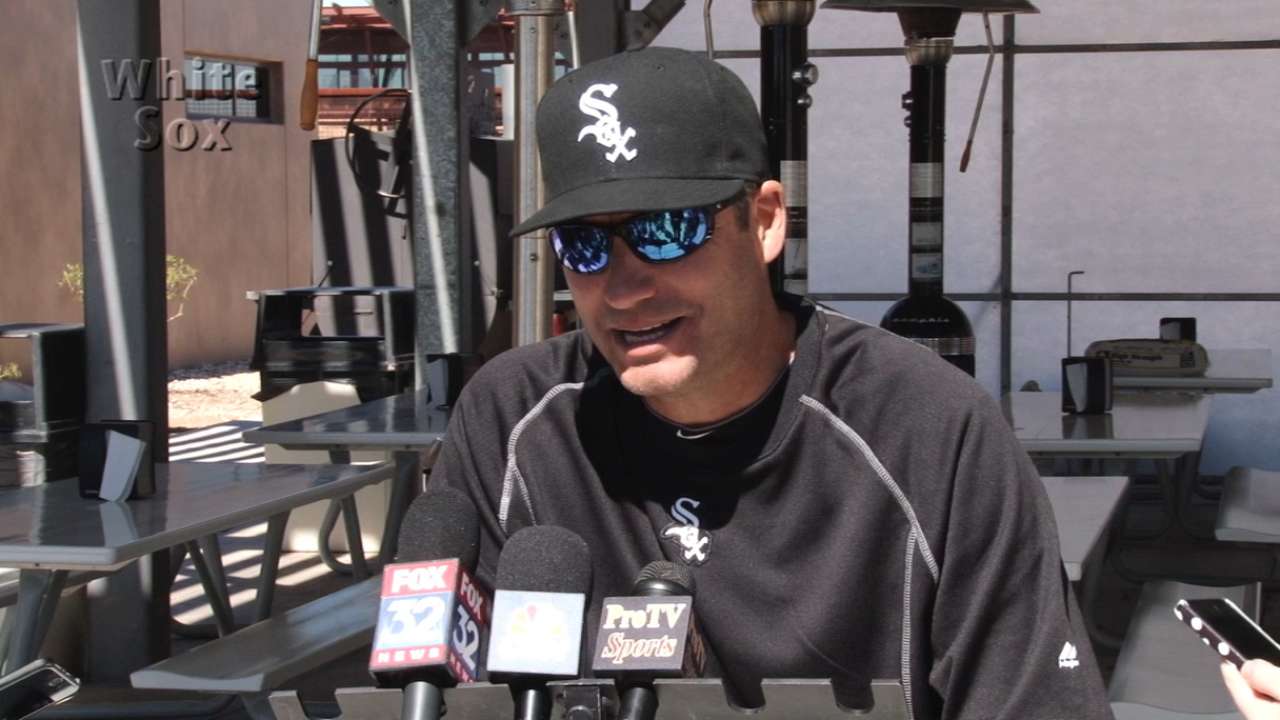 • Jesse Crain's side session, which included a few sliders, earned an excited low five from pitching coach Don Cooper at its conclusion. Crain continues to make progress, even if there's a chance he won't be ready for the start of the season.
"He was excited, as well as Coop," said Ventura of Crain, who has not pitched in big league games since 2013 with the White Sox and underwent biceps tenodesis in October of that same year. "Anytime you see a guy go out there that's kind of working his way back into it, that has a session like that and feels as good as he did, you're happy for him. It's good to see."
• Nate Jones has been throwing from 75, 90 and 105 feet, but soon will drop the 75 feet and move to 120 in his rehab work from Tommy John surgery.
"We are just building arm strength and heading toward trying to get a bullpen at some point," Jones said.
• As Eaton spoke with the media Wednesday, he stopped to introduce Drake LaRoche, Adam's son, to the group. Drake has a locker between his dad and Eaton at Camelback Ranch.
"He's awesome, by the way," said Eaton of Drake.
The 5-foot-8, 185-pound Eaton joked that he wears the same size jersey as Drake, just with a different number.
"I'm sure that joke will run around," Eaton said. "I figured I would tell it on myself before everyone else got into it."
Scott Merkin is a reporter for MLB.com. Read his blog, Merk's Works, and follow him on Twitter @scottmerkin. This story was not subject to the approval of Major League Baseball or its clubs.