Richards: Goal is to be ready for Opening Day
Manager Scioscia addresses team for first time in advance of live batting practice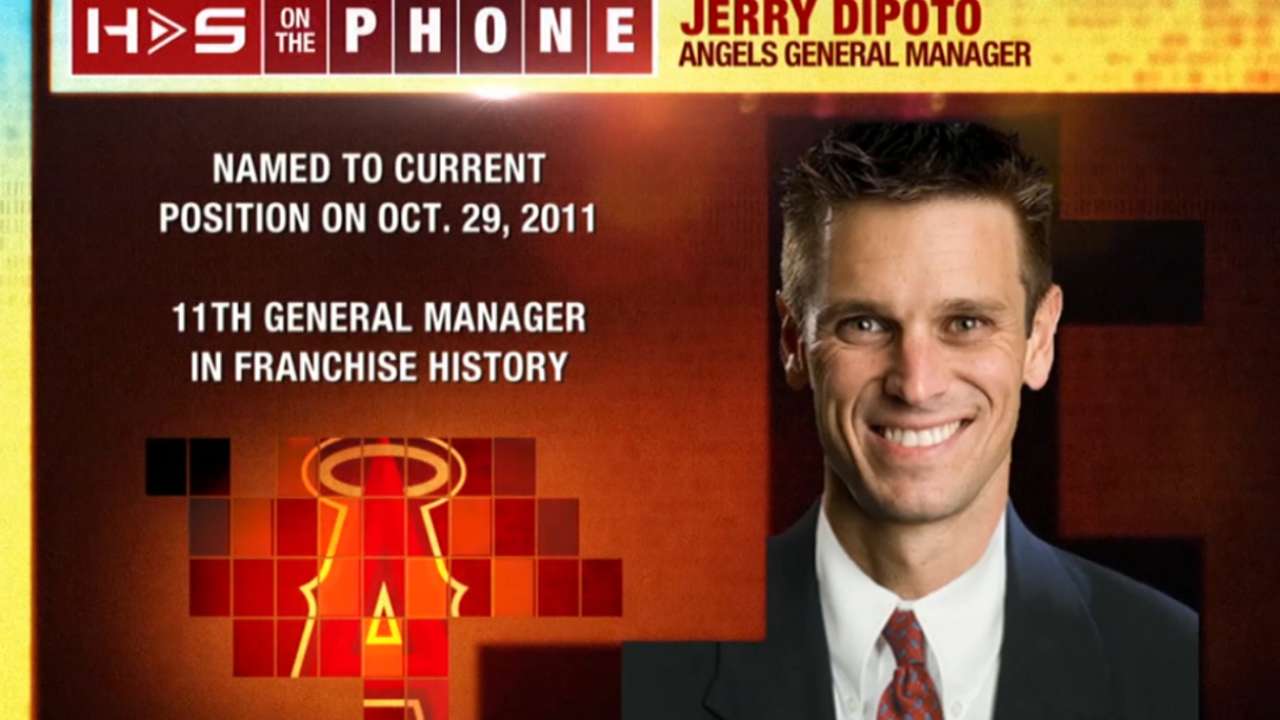 TEMPE, Ariz. -- Garrett Richards knows the odds are somewhat stacked against him, and he understands that it would be practical of the Angels to place him on the disabled list at the start of the season to make sure he's 100 percent healthy.
But that isn't changing his mindset.
"I have one goal, and that's to be ready by Opening Day," Richards said. "That's not going to change -- regardless of what anybody in here says. That's my main focus; that's what it's been the whole process. I don't know why I would change my mind now. We still have six weeks until the season starts. In my eyes, Opening Day is still very, very possible. When we get closer to Opening Day, we'll be able to tell more."
Richards has thrown three bullpen sessions over the last week and a half, and he's currently throwing them with two days off in between. His next one will come Thursday and is expected to be his first from the windup. In a little more than a week, the 26-year-old right-hander will start doing pitchers' fielding practice, too.
"I'm just waiting for the knee," Richards said, referencing his surgically repaired left knee. "My arm is not the issue. My arm will be ready to go by the time the season starts. I'm not worried about that whatsoever. … I don't see myself that far behind anybody else, bullpen-wise. When my knee's ready, I feel like I'll be ready to compete like I was before. I'm not going to change anything."
• Angels manager Mike Scioscia addressed the entire team (minus Josh Hamilton) for the first time on Wednesday morning and said he didn't bring up their American League Division Series sweep against the Royals.
"Didn't have to," Scioscia said. "We know the challenge in front of us, to get a great workout today and keep building to be the team we want to be."
• The Angels hired Geoff Miller to work with the Minor League players as a mental skills coach. Miller has been in baseball for 11 years and has previously worked with the Pirates, Nationals and, most recently, Braves.
"He's very good and we are fortunate to have him in our organization," Angels director of player development Bobby Scales said.
• Angels batters will face their own pitchers for the first time on Thursday, Scioscia said. The Angels reintroduced live batting practice to Spring Training last year and are keeping the same intensive program this year. Most pitchers entered camp having thrown at least a handful of bullpen sessions.
Alden Gonzalez is a reporter for MLB.com. Read his blog, Gonzo and "The Show", and follow him on Twitter @Alden_Gonzalez. This story was not subject to the approval of Major League Baseball or its clubs.