Nathan off to better spring start, much to Ausmus' delight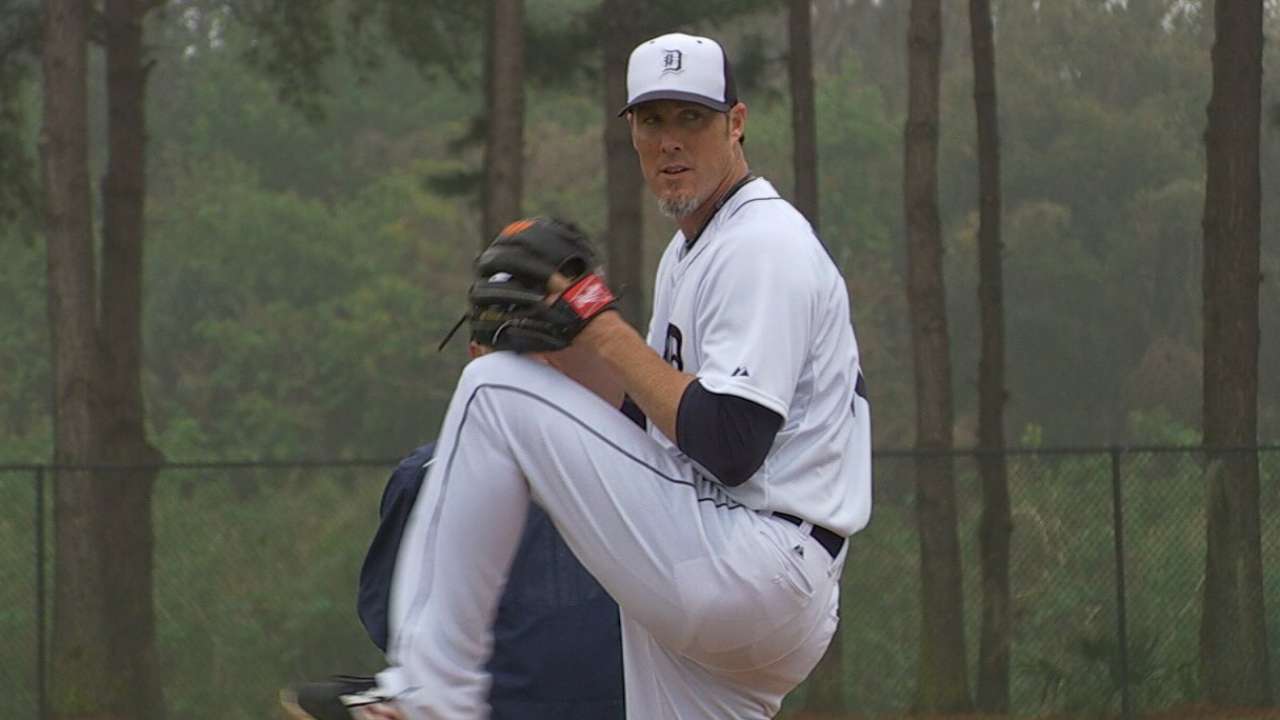 LAKELAND, Fla. -- Joe Nathan's first Spring Training with the Tigers preceded the slow start that set up one of the first challenges of Brad Ausmus' managerial career.
"It was tough," Ausmus said of handling Nathan through last year's struggles, "but the truth is we really didn't have another [closer] option, you know? There wasn't somebody we could go to. Once we got [Joakim] Soria, Soria could have been a guy that we could have gone to. At that point, Joe had started to pitch better, and then Soria got hurt almost instantaneously anyway."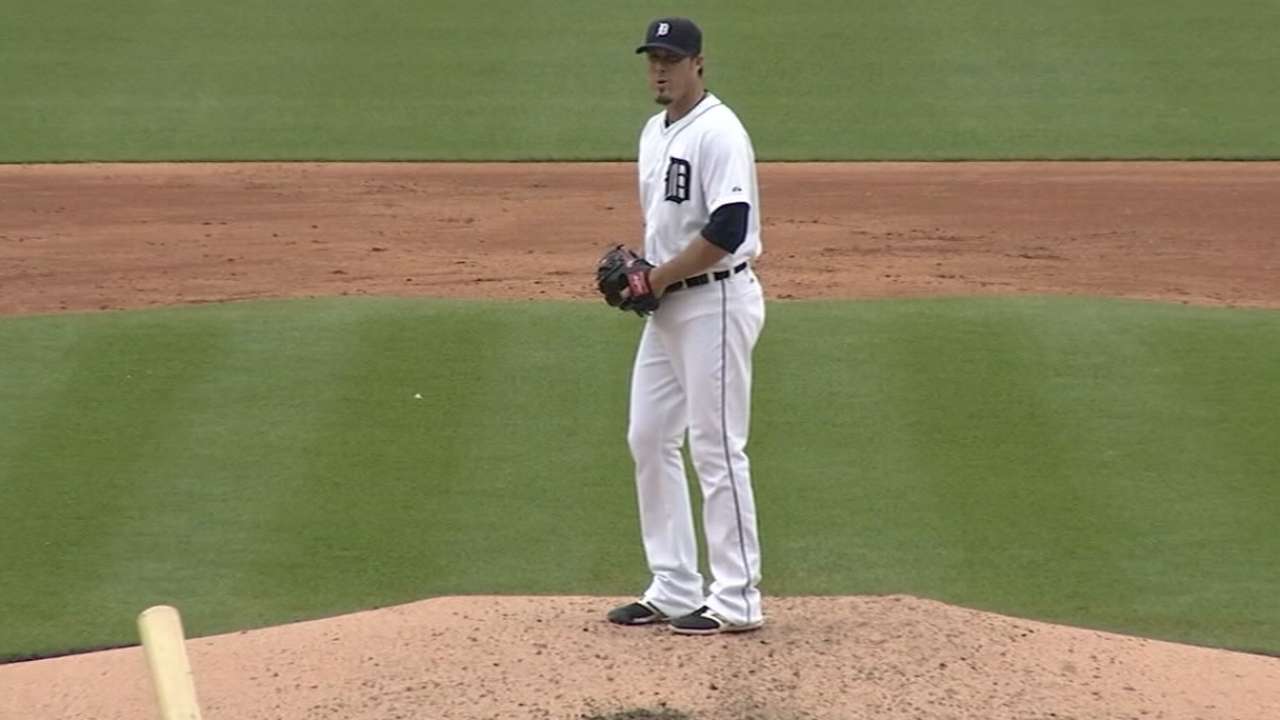 Ausmus is hoping not to go through that this season. What he has seen from Nathan so far, and the way Nathan feels, has the manager encouraged.
It only means so much until pitchers face hitters, and then that only means so much before those at-bats and games count. But for now, there's encouragement.
"You get a lot of feedback from hitters, from catchers you threw to, staff that's watching," Nathan said, "but as far as for myself, I know it feels good coming out."
Nathan gave up four runs on five hits over 7 2/3 innings last Spring Training, striking out six and walking two. Those were his best spring numbers since 2009, so it's difficult to say the Grapefruit League definitively foretold his second-worst Major League numbers in a 14-year career.
Asked what, if anything, he might adjust, Nathan cited his offseason training.
"I think I've already adjusted a lot, to be honest with you," he said. "I feel so much better now than I did last spring. With my training this winter, I think what I've done, what I've adjusted, has just helped me overall feel better -- not just doing what we do on the field but bouncing out of bed, being able to run around when we're stretching.
"A lot of that last year was, 'I've got to get myself ready to get myself ready to get ready so that I feel OK to get on the mound.' Now it's, I can get out of bed and think, 'Oh, I feel pretty good.'"
The closer's now trying to translate that into his game. Fastball command is a priority, Nathan said, to get ahead in the count, but he also wants to work his slider and curveball more.
"I think that might be something I kind of got away from last year, especially early," Nathan said.
Ausmus cited a quote from his former manager, Joe Torre, saying the toughest thing to do is wind down a player's career. Ausmus does not think he's there with Nathan yet.
"Every player has some type of downslope on their career as they get past a certain age," Ausmus said. "But I think in Joe's case, I look at last year more as an aberration and less as a result of the aging process. That's why I'm not as concerned about it. The reason I say that is because he was so good in October of 2013. He didn't age that much."
Jason Beck is a reporter for MLB.com. Read Beck's Blog and follow him on Twitter @beckjason. This story was not subject to the approval of Major League Baseball or its clubs.