Melky aims to be catalyst from No. 2 spot
Eaton, newcomer expected to generate offense atop lineup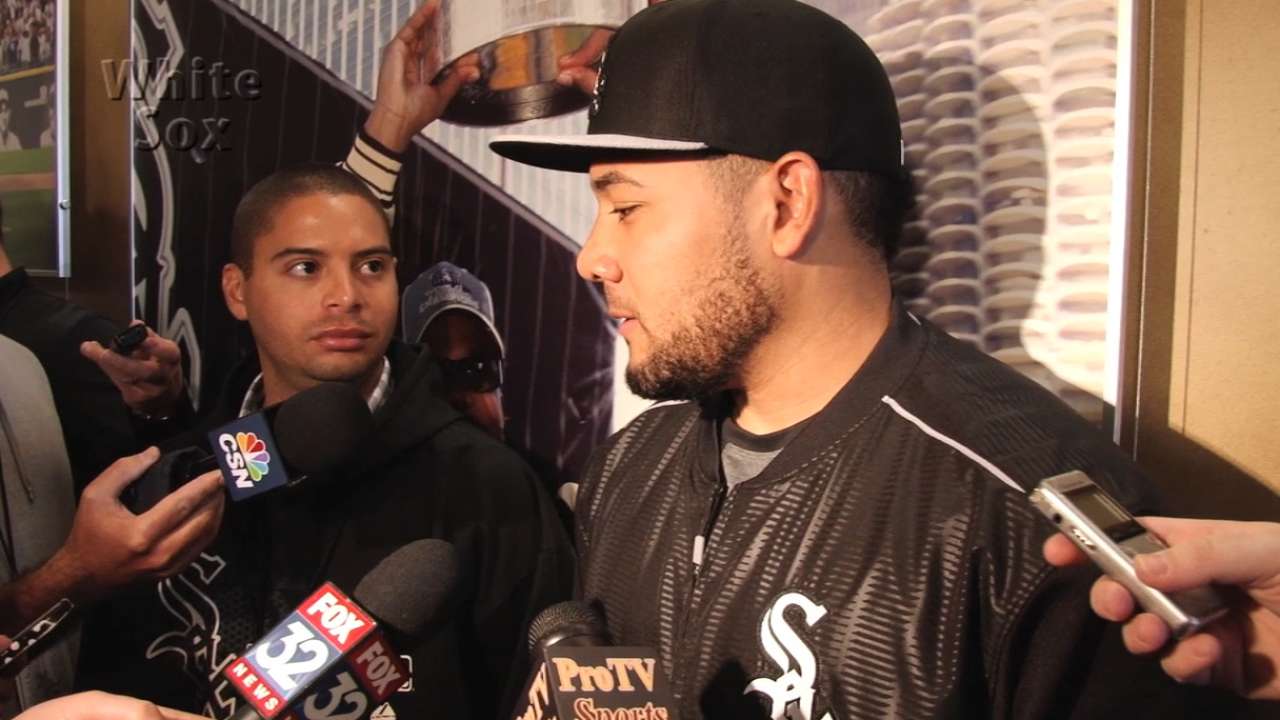 GLENDALE, Ariz. -- The learning process between Melky Cabrera and Adam Eaton already has begun.
With Cabrera reporting to Spring Training on Tuesday, the projected White Sox No. 2 hitter sat down with the leadoff man and had their first of what figures to be numerous talks to get things set at the top of the order.
"It's a process," said Cabrera, through interpreter and White Sox Spanish language broadcaster Billy Russo. "We have to learn each other and how we can be successful together."
"I sat down with him very briefly yesterday and basically told him what I like to do in certain situations," Eaton said. "He told me what he likes to do in certain situations. He seems like a pretty easy-going guy, which is nice."
On Wednesday, Cabrera admitted that the White Sox were not the first ones on his list when the free-agent process began. They were one of the first teams to call, and when he saw the trade for Jeff Samardzija, the addition of David Robertson and a few of the other moves made by general manager Rick Hahn, he told himself, "I have to be there."
Of course, his decision was influenced by the three-year, $42 million deal offered by the White Sox and one other strong factor.
"We signed with the White Sox beyond the contract, because my wife loves the city," Cabrera said. "It was a huge part of the signing."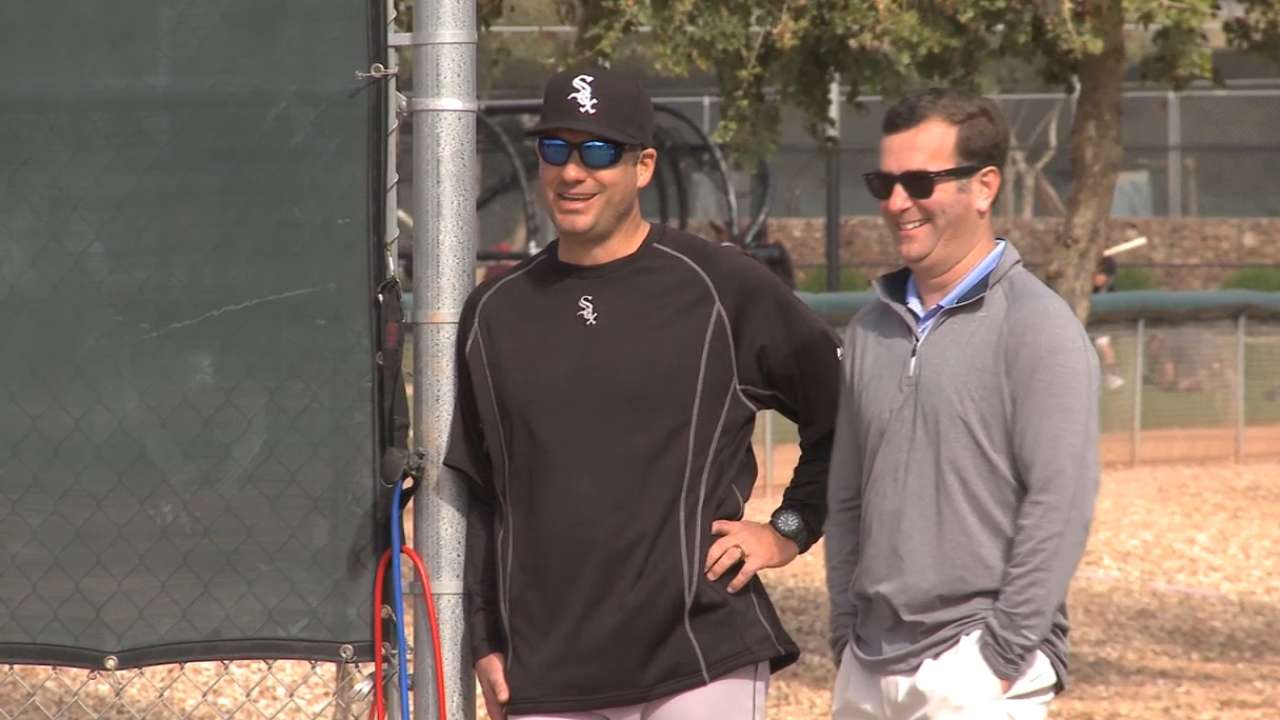 Manager Robin Ventura said that nothing is guaranteed at this early point of Spring Training. The switch-hitting 30-year-old figures to hit in other lineup spots along the way, but the two-spot should be his home. That makes the working relationship with Eaton an important one in front of Jose Abreu and Adam LaRoche.
"This relationship is only going to build," Eaton said. "Like I said, we took leaps and bounds just on Day One. Hopefully, we'll continue to work on that. I think it's going to be very important to the offense."
"He's not going to run every time he's over there, but there are times he's going to have to push it," said Ventura of the Eaton/Cabrera relationship. "You have to have the patience at the plate to be able to handle that, let a guy run when he has to run."
Scott Merkin is a reporter for MLB.com. Read his blog, Merk's Works, and follow him on Twitter @scottmerkin. This story was not subject to the approval of Major League Baseball or its clubs.