Thumb better, Braun vows return to elite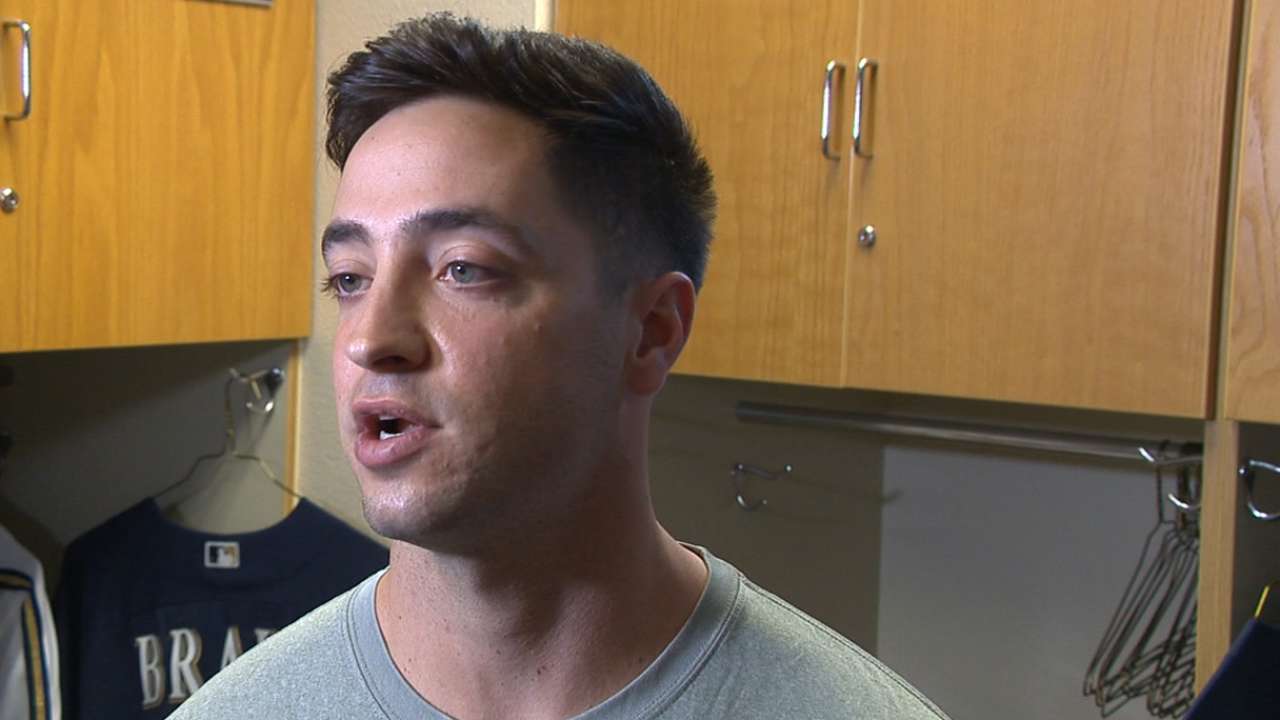 PHOENIX -- Now comes the real test for Ryan Braun and his meddlesome right thumb. The Brewers outfielder reported to camp Wednesday in full health, vowing to rejoin the list of baseball's elite hitters if he can get through the next six weeks of Spring Training without a setback.
"I feel good. I'm only 31; I should be good," Braun said. "I expect to go out there and be one of the best players in the league."
He still remembers the pitch -- a changeup from then-Cardinal Joe Kelly early in 2013 -- that inflamed a nerve near the base of Braun's right thumb and caused a two-year power drain. In October, Braun underwent a cryotherapy procedure to address the matter.
Since then, he's had no pain.
"I've always felt that as long as I'm healthy, success is inevitable," Braun said. "I think most of us as players would feel the same way. As long as I'm healthy, I expect to go out there and be productive and do the things I've always done.
"It's a difficult game to start with. It's a game we deal with a lot of adversity, a lot of failure, both individually and as a team. When you deal with it individually, it's not fun. There are moments that are still enjoyable, moments that are rewarding, but it becomes more difficult when things aren't going well. It's nice to show up to Spring Training feeling healthy, feeling good, and being excited for this year."
Last season, bothered by a stinging pain in his right hand that forced Braun to alter the timing and path of his swing, he set career lows for batting average (.266) and OPS (.777). Braun's 19 home runs and 81 RBIs were his lowest totals for a full season. He contributed only one home run and five RBIs in September as the Brewers had a tough finish.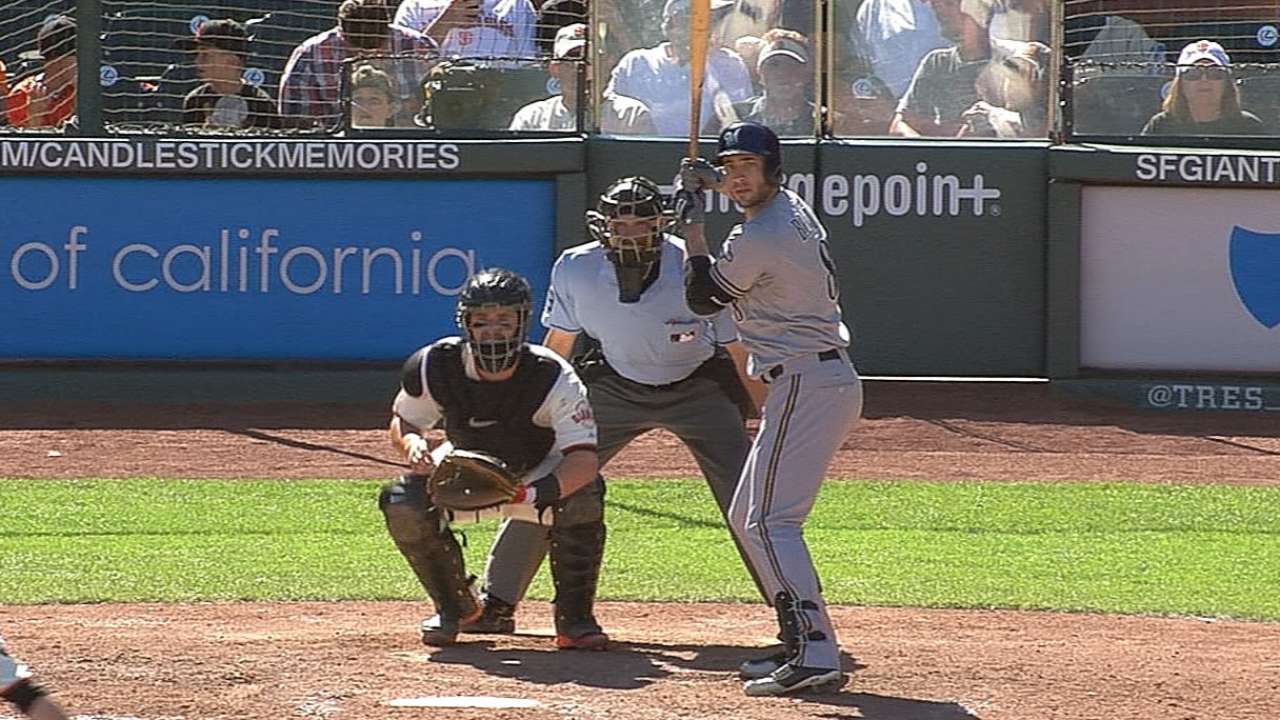 Braun cites the thumb for his drop-off, but is optimistic that October's procedure to address the issue was a success. He's said all along that he won't know for sure until enduring a full Spring Training.
"Everything so far has gone as well as I could have possibly hoped," Braun said. "So, hopefully the next few weeks we continue to do the same, and we can stop talking about it at some point in the near future. Hopefully, I'm healthy. Aside from that, I don't think I'll be limited or anything. I'll have to be conscious of how many extra swings I take, but aside from that, I'm going to do everything."
The extra swings should not be too big a problem, since Braun already hits less than most Major Leaguers.
"You have some guys who take 100 swings in the cage before every game," Braun said. "I've never been a guy who does that. That means I don't have to drastically alter my routine or anything like that."
He likes the Brewers' chances in the National League Central, pointing to young, high-ceiling pitchers Wily Peralta and Jimmy Nelson as cause for optimism. Braun also likes a Brewers offense that returns largely intact, with the notable addition of left-handed-hitting first baseman Adam Lind.
"It was obviously difficult for all of us last year, and when you show up this year, you can't do anything about last year," Braun said. "None of us can change it. You wish things ended differently than they did, but they didn't and we can't do anything to go back and change what already occurred. Hopefully the focus is on this year."
"This year" begins Thursday, when the Brewers take the field for their first full-squad workout.
"It's fun to get back and be amongst all the guys again," Braun said. "It's a time of year where there's always a lot of optimism. Everybody is excited about getting started."
Adam McCalvy is a reporter for MLB.com. Read his blog, Brew Beat, and follow him on Twitter at @AdamMcCalvy. This story was not subject to the approval of Major League Baseball or its clubs.