Feeling 'so good,' Siegrist eyes setup role
After injury-plagued 2014, left-hander working on slide step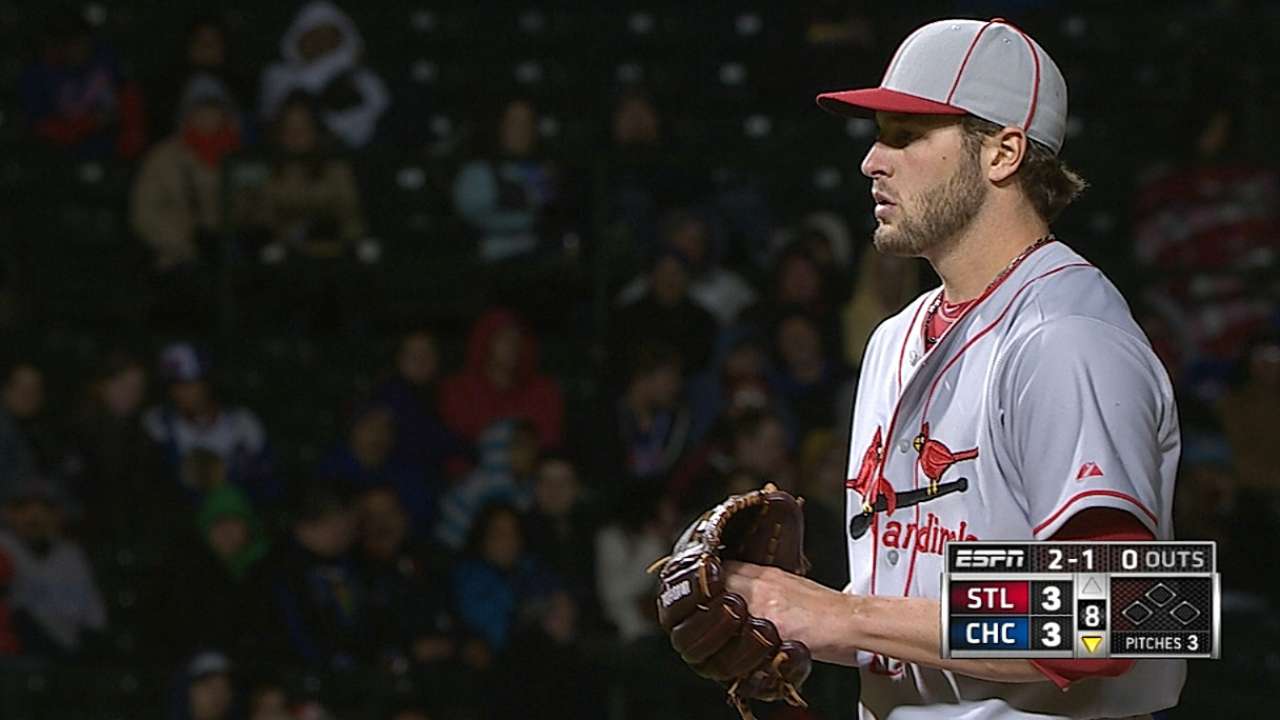 JUPITER, Fla. -- Following a year that he describes as "the most frustrating thing I've ever gone through," Kevin Siegrist found himself a bit too amped up as he stepped onto the mound Wednesday to face hitters for the first time this spring.
Consider it a welcomed byproduct of feeling right again.
"It feels good to be back and get into a groove here and just get ready for the season," Siegrist said after throwing live batting practice during the team's first full-squad workout. "I had to calm myself down because I was a little all over the place for a minute there. I just have to relax a little bit. The rest will take care of itself because I feel so good."
Siegrist rarely felt that way in 2014, a year that started with a slight setback in Spring Training and was later interrupted with a variety of medical issues. He missed two months with a left forearm strain and then dealt with a nerve issue that left him occasionally losing feeling in his hand. There was a demotion to Triple-A for a brief time in August, and Siegrist spent the postseason watching from the bench.
It was a contrast to Siegrist's breakout 2013 season in which he opened his big league career with 12 straight scoreless appearances and finished with an 0.45 ERA in 45 appearances. The Cardinals believe a healthy Siegrist can get back to that form, and if so, he would fit nicely as the team's lefty setup man.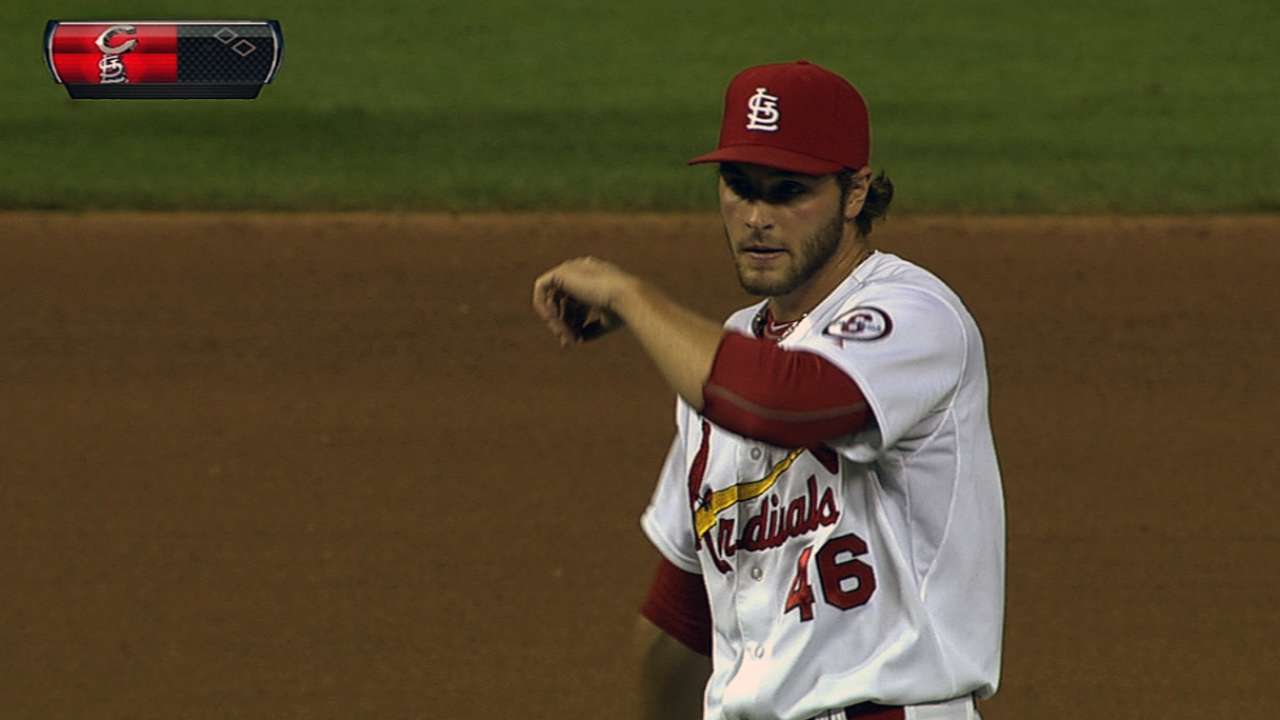 Siegrist would like to seize the setup role he couldn't a year before and will try to do so with a slightly different look. Cognizant of his troubles controlling the running game last year, Siegrist has begun incorporating a slide step into his delivery motion.
"I worked on it a little bit [this offseason] because I knew someone was going to say something to me," Siegrist explained. "Every single bullpen [at Spring Training] I've been working on it, and also on the flat ground, too."
Baserunners were successful stealing off Siegrist six of seven times last year. In 2013, he had only one attempt behind him.
"I haven't had the problems like I did last year holding runners on," he said. "I looked at last year and talked about it with the coaching staff, and if I feel comfortable, I'll [use the slide step] most of the time. I just have to be careful not to get too quick. I think I was rushing it a little bit."
Jenifer Langosch is a reporter for MLB.com. Read her blog, By Gosh, It's Langosch, and follow her on Twitter @LangoschMLB. This story was not subject to the approval of Major League Baseball or its clubs.