Padres eager to make splash internationally
New GM Preller known for strong work in Latin America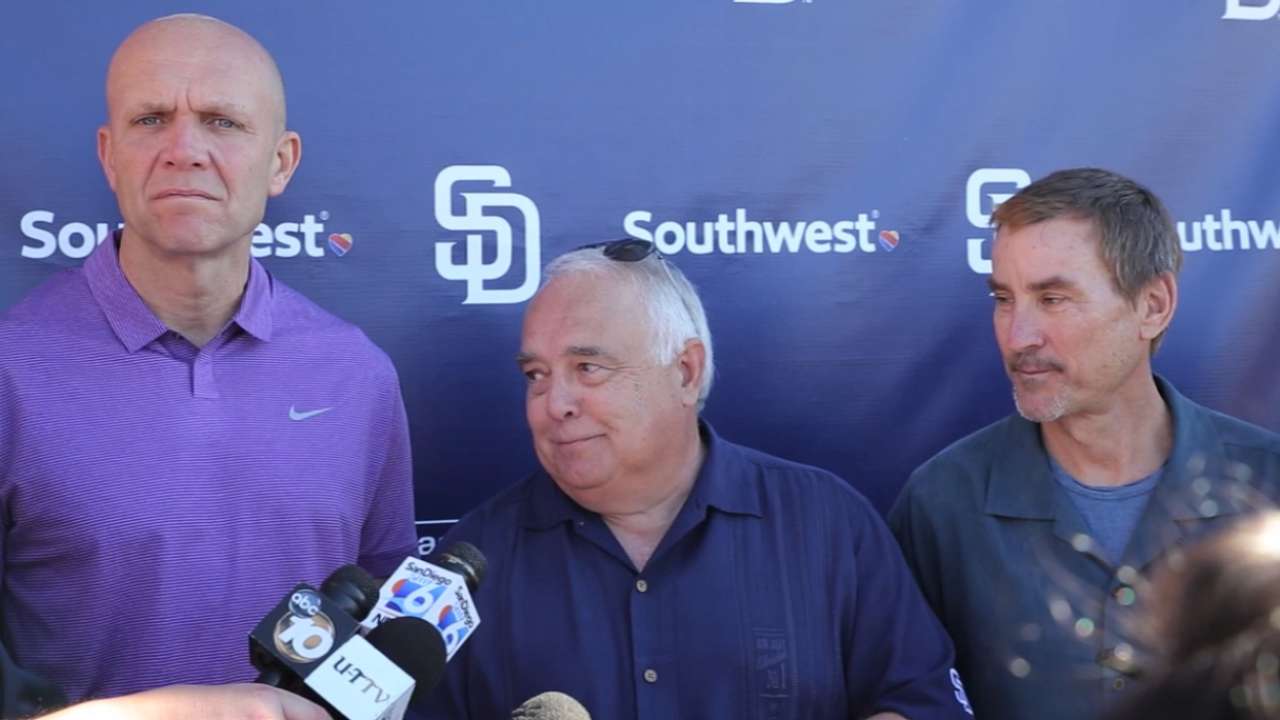 PEORIA, Ariz. -- Two days after narrowly missing out on the Yoan Moncada sweepstakes, Padres officials weren't kicking themselves over what might have been.
Instead, executive chairman Ron Fowler and team president and CEO Mike Dee were champing at the bit Wednesday over what might be.
The Padres were very strong contenders for Moncada, the 19-year-old Cuban infielder, who agreed to a $31.5 million signing bonus with the Red Sox. The Padres, according to a baseball source, offered him in the neighborhood of $25 million.
But while they missed out on what many agree is a supremely talented player in Moncada, the Padres might well have aligned themselves to sweep into and do well with this July 2 international class and future classes as well.
"The Moncada thing, while we were engaged and focused, wasn't the only path that was available to us. ... We would have loved to have had him, but we now have flexibility we might not have had," Dee said Wednesday, as the Padres held their first full-squad workout.
"I'm eager to see what [general manager A.J. Preller] and [international scouting director Chris Kemp] bring to the table the next couple of years."
Dee, who was instrumental in hiring Preller last August, is especially excited to see what Preller and his staff can do internationally moving forward. A lot of Preller's reputation with the Rangers was built on his talent evaluation skills internationally, specifically in Latin America.
Of course, nearly all of Preller's immediate work with the Padres in his first offseason was domestic, as in tending to the roster, revamping the lineup and adding offensive upgrades like Matt Kemp, Justin Upton, Derek Norris and Wil Myers, among others.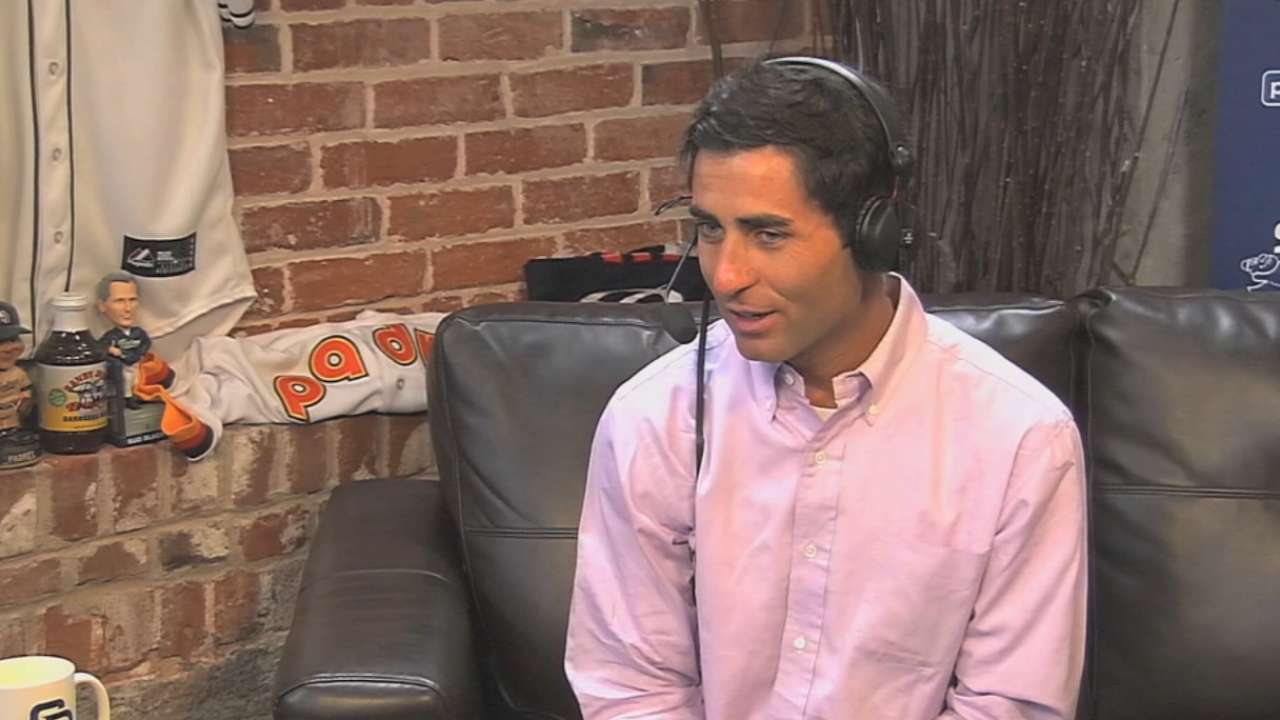 That didn't stop him from making frequent trips to the Dominican Republic to scout players, though.
"We thought we were hiring what we're about to see," Dee said. "What we didn't know as much about is what he's done at the Major League level.
"We don't have the ability to do what the Cubs did [build through the Draft]. But he said you don't have to choose between one or the other. You can have both. You can have a strong pursuit of amateur and international talent and still add impact players.
"I'm excited to see the second half of what he's known for [in the international market]."
The Padres could be bigger players internationally while many teams will have to simply sit and watch, as the Red Sox, Yankees, D-backs, Rays and Angels are all limited to $300,000 over the 2015-16 and 2016-17 international signing period for amateurs under the age of 23.
"We've had people spending a lot of time in the Dominican Republic; he's [Preller] been there five or six times," Fowler said. "He's hired people he has confidence in. He's hired some road warriors. This has been a major priority for us.
"This is so much fun. It's what we hoped it would be. I think we're there. There's a quiet confidence that permeates the baseball side of this organization."
Corey Brock is a reporter for MLB.com. Keep track of @FollowThePadres on Twitter. This story was not subject to the approval of Major League Baseball or its clubs.