White Sox feel pain of Bulls', Blackhawks' injuries
Rose and Kane forced off the court and ice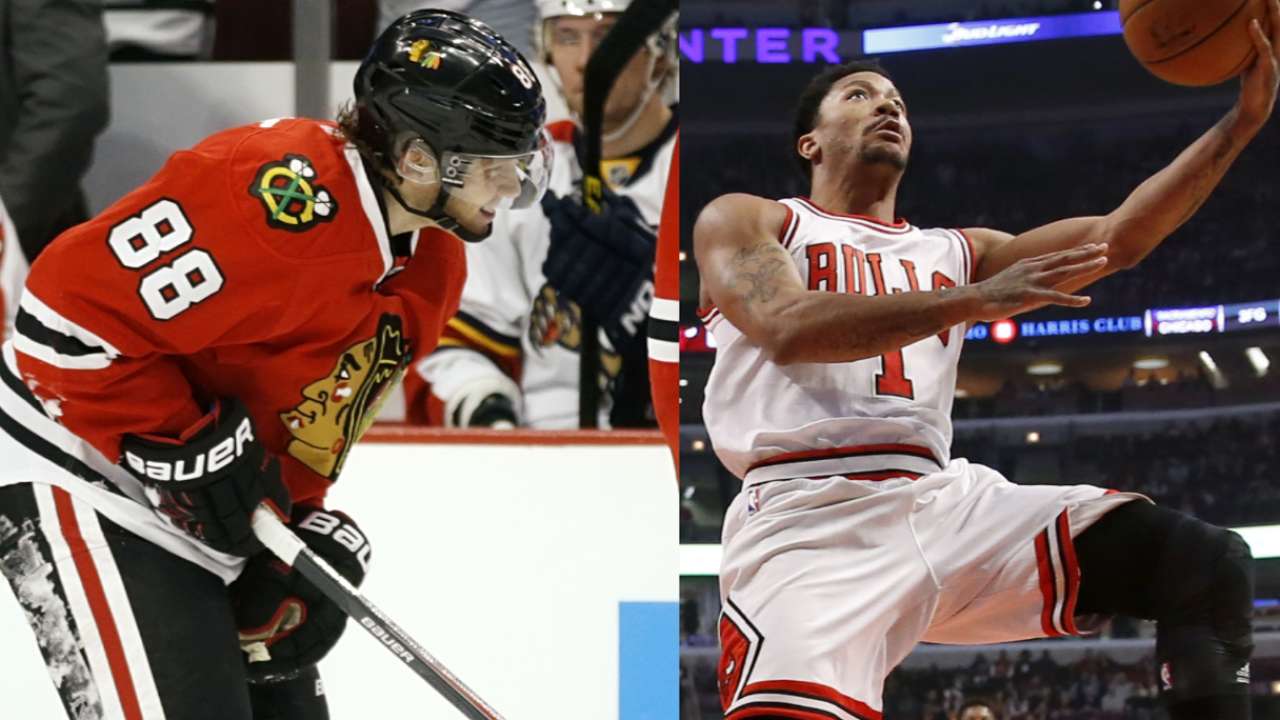 GLENDALE, Ariz. -- Trayce Thompson and Derrick Rose share a common bond by virtue of their respective status as professional athletes. But the connection between the Thompson and Rose families runs a bit deeper.
Rose played with Golden State's Klay Thompson, Trayce's brother and another one of the NBA's top players, this past summer for Team USA, while Julie Thompson, Trayce's and Klay's mother, became friends with Rose's mother, Brenda. So the news of the medial meniscus tear sustained by Rose in his right knee, leading to his third knee surgery in three seasons, hit hard for the White Sox No. 14 prospect, as ranked by MLB.com.
"I've heard he's the nicest kid in the world. It's devastating, man. I was disappointed to see that," Thompson said. "Whenever he would talk to my mom during the summer, he would ask about me and my oldest brother. He's one of the most humble guys. To see something like that is sad."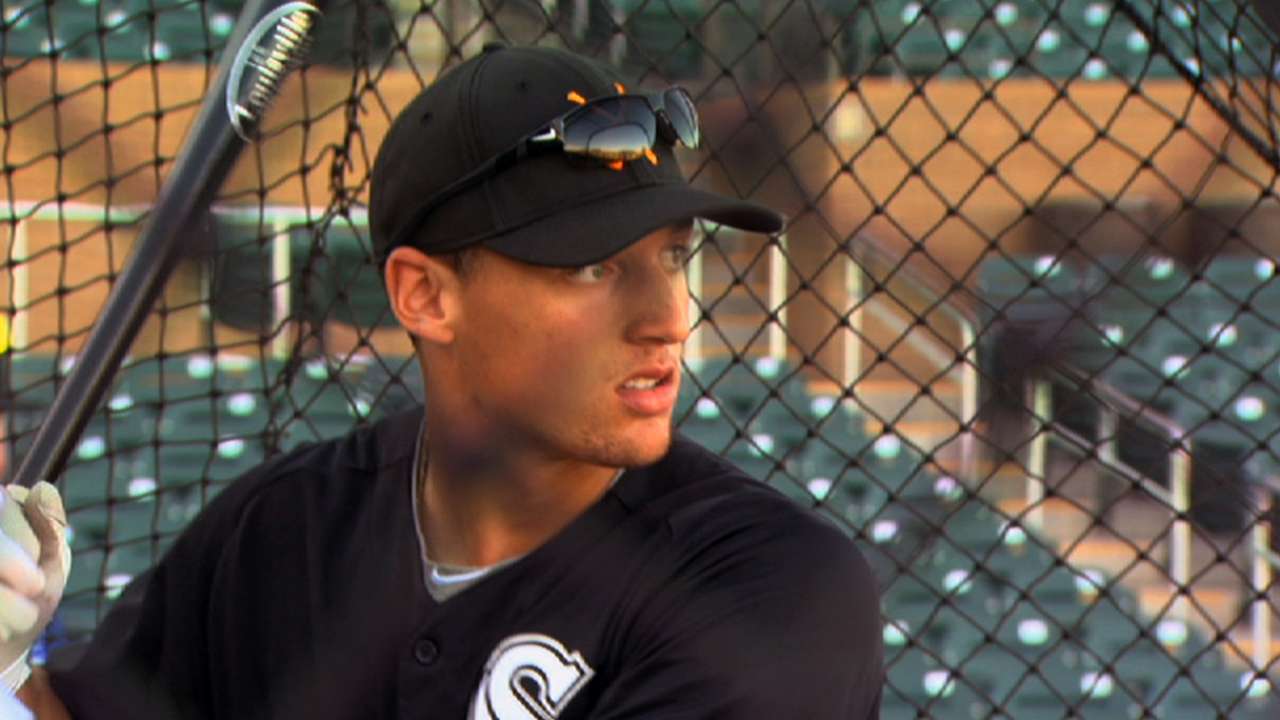 This latest devastating injury to Rose was not the lone piece of bad sports news to come from Chicago on Tuesday night. Patrick Kane, who is tied for the NHL's lead in points, left the Blackhawks' game with an upper-body injury that could have him out for six-to-10 weeks, per various reports.
Adam Eaton, the White Sox leadoff man and center fielder and a devoted Blackhawks fan, feels as if the team will be fine even though Kane will be missed. He also feels Rose's pain, especially with the Chicago native and former Most Valuable Player taking flak for not quite being the same player after two grueling rehabs.
"From my standpoint of being injured a little bit last year, I don't get nearly the heat that [Rose] does. It wears on you," said Eaton. "Hopefully, he heals up. He's one of the great players in the league and I think better years are to come for him. I think he'll rebound quite nicely."
"It's tough, especially for the flak he catches on the back end when it's not his fault," added White Sox pitcher Jeff Samardzija, an admitted Chicago sports fan. "Obviously, they give a lot of resources to him, but it's not his fault. He goes out and gives everything he has. It's just unfortunate."
Samardzija pointed out that injuries are a reality for players in any sport. Thompson and Eaton added that the mental strain upon Rose has to be as tough as the physical problems for three straight years.
"My heart goes out to him. I hope for all the best," Thompson said. "I hope he comes back really fast and strong."
A 2015 baseball season full of hope and promise on both sides of town might become the immediate remedy to take Chicago fans' minds off of Tuesday's painful medical report.
"There is a lot to cheer about, a lot of anticipation with the season starting," Eaton said. "With the boys back in town here in a month and a half, Chicago has a lot to look forward to with the Cubs and the guys on the South Side."
Scott Merkin is a reporter for MLB.com. Read his blog, Merk's Works, and follow him on Twitter @scottmerkin. This story was not subject to the approval of Major League Baseball or its clubs.