Sandberg encouraged by Howard's early work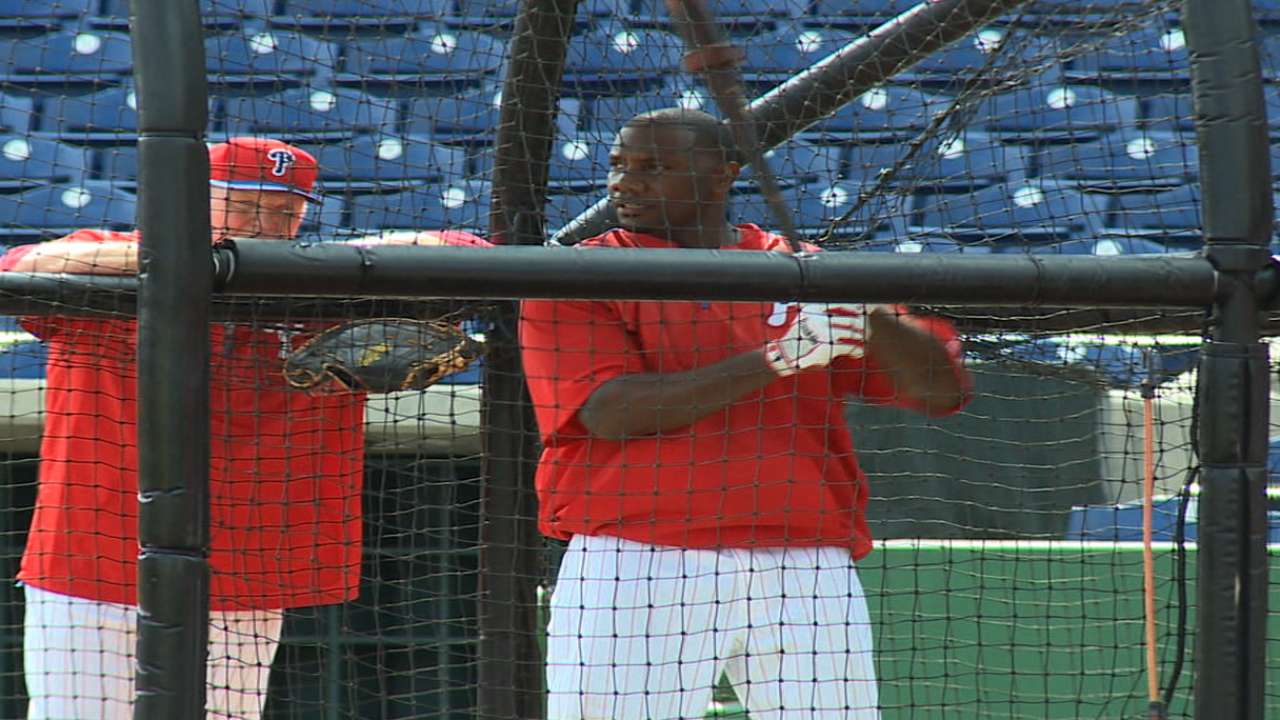 CLEARWATER, Fla. -- Manager Ryne Sandberg seems to be impressed with how Phillies first baseman Ryan Howard has looked during the team's first two full-squad workouts at Carpenter Complex.
"Ryno looks like, his body looks like right now, he's going to allow himself to be more productive," Sandberg said Wednesday afternoon.
Howard, 35, enters camp following an interesting offseason. He settled a nasty legal battle with his family. He heard Phillies general manager Ruben Amaro Jr. say on radio the Phillies would be better without him, and he heard plenty of speculation about being traded. But Howard remains with the organization and hopes to bounce back following some rough seasons.
"Just running the bases he looks better, a much better chance of scoring from second base," Sandberg said. "Much better getting to the cutoff spots playing first base. There should be more range there with the way that he looks from the waist down."
Howard has declined comment to reporters since he arrived in camp Monday.
Some wonder if he could be playing with a chip on his shoulder this season.
"He doesn't act like he has a chip on his shoulder," Sandberg said. "He acts like he's a teammate here and he's a veteran guy helping the young players. So I like the attitude and the fact that he's getting after it and doing extra work with Charlie [Manuel], but with [Larry] Bowa in the mornings and sometimes afterwards on the defensive side of things. That'll go a long way with getting the most out of Ryno, really getting back to the ability and where he needs to be on the field."
Todd Zolecki is a reporter for MLB.com. This story was not subject to the approval of Major League Baseball or its clubs.