Gomes: Mindset of mediocrity is unacceptable
Braves newcomer dismisses talk of low expectations, and has history to back him up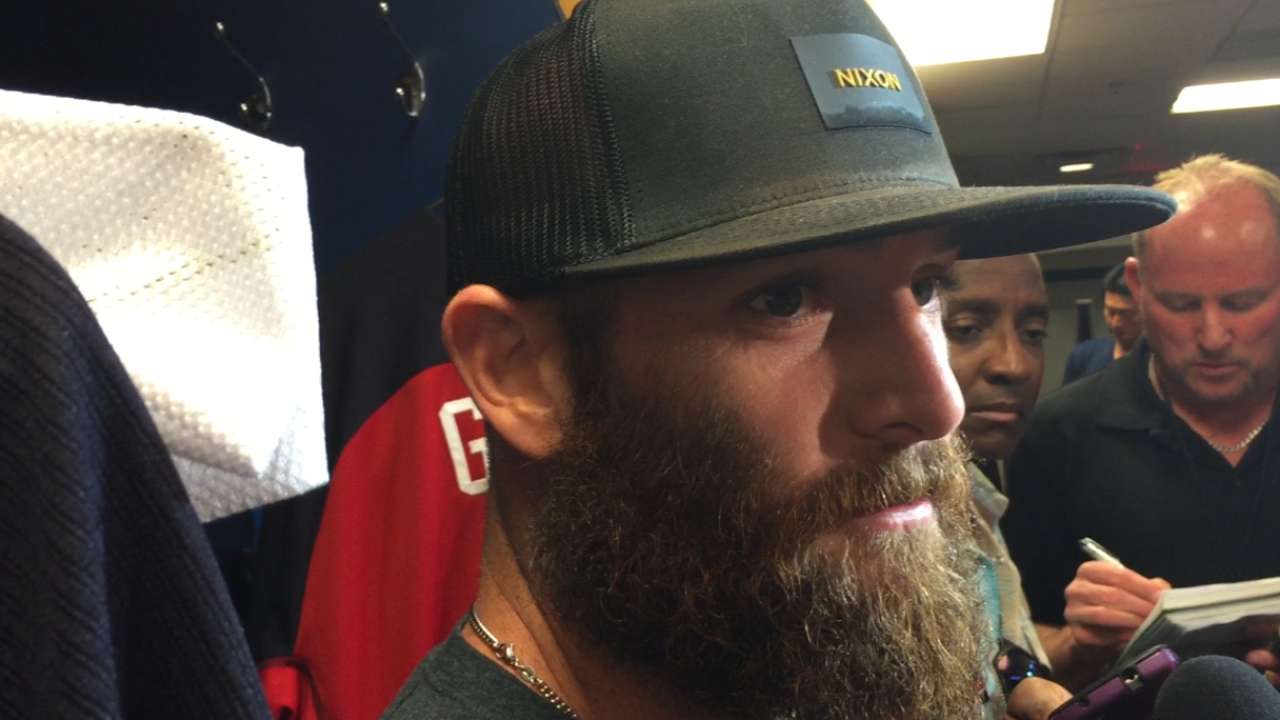 LAKE BUENA VISTA, Fla. -- Count Jonny Gomes among the Braves' players who are not buying into the thought that he and his new teammates are destined for mediocrity as they approach this upcoming season.
"I don't think I could look at [former Braves manager] Bobby Cox walking around and be like, 'Hey Bobby, we're trying to go .500, what do you think about that?'" Gomes said. "It's just not going to work. ... We're here to win, and we're here to win it all. That's where I'm at."
Minus the bushy beard that he has worn over the past couple of years, Gomes appears to be the kind of no-nonsense, blue-collar player that Cox coveted as he built his Hall of Fame resume with the Braves. The 34-year-old veteran was brought to Atlanta to spend some time in left field and enrich the clubhouse with his infectious competitive spirit and sense of humor.
"I'm here to win, I'm here to win it all." -Jonny Gomes #BravesST pic.twitter.com/JKSSRmjrb0

- Atlanta Braves (@Braves) February 25, 2015
"He's a guy that could potentially play every day," Braves manager Fredi Gonzalez said. "He's got that fire and that passion for the game. I think that stuff is contagious. He's the kind of guy that has that pedigree to tell somebody, 'Hey, kick it in gear a little bit, this is not the way we play the game.'"
Gomes has been around long enough to not be bothered by the less-than-lofty expectations that have been placed on the Braves. As an undersized 18th-round Draft selection (2001), Gomes has come to fully grasp the opportunity to surprise like he and his Rays teammates did on the way to the 2008 World Series.
With this offseason's trades of Jason Heyward, Justin Upton and Evan Gattis, few are buying into the thought that the Braves will be competitive this year. But Gomes likens this situation to the one he entered when he joined the 2012 A's, whose preseason expectations were soured by the offseason trades of three key pitchers -- Trevor Cahill, Gio Gonzalez and Andrew Bailey.
That A's club entered July with a 13-game division deficit and won the American League West, when they vaulted into first place for the first time all year with a regular-season finale win over the Rangers.
"Everyone kind of wrote the A's off, and sure enough, we hung a banner," Gomes said. "We were in first place in 2012 for four innings. If you remember Game 162, Oakland against Texas at home, we celebrated back-to-back nights. Going through things like that definitely [leads me to] keep my head up and point north."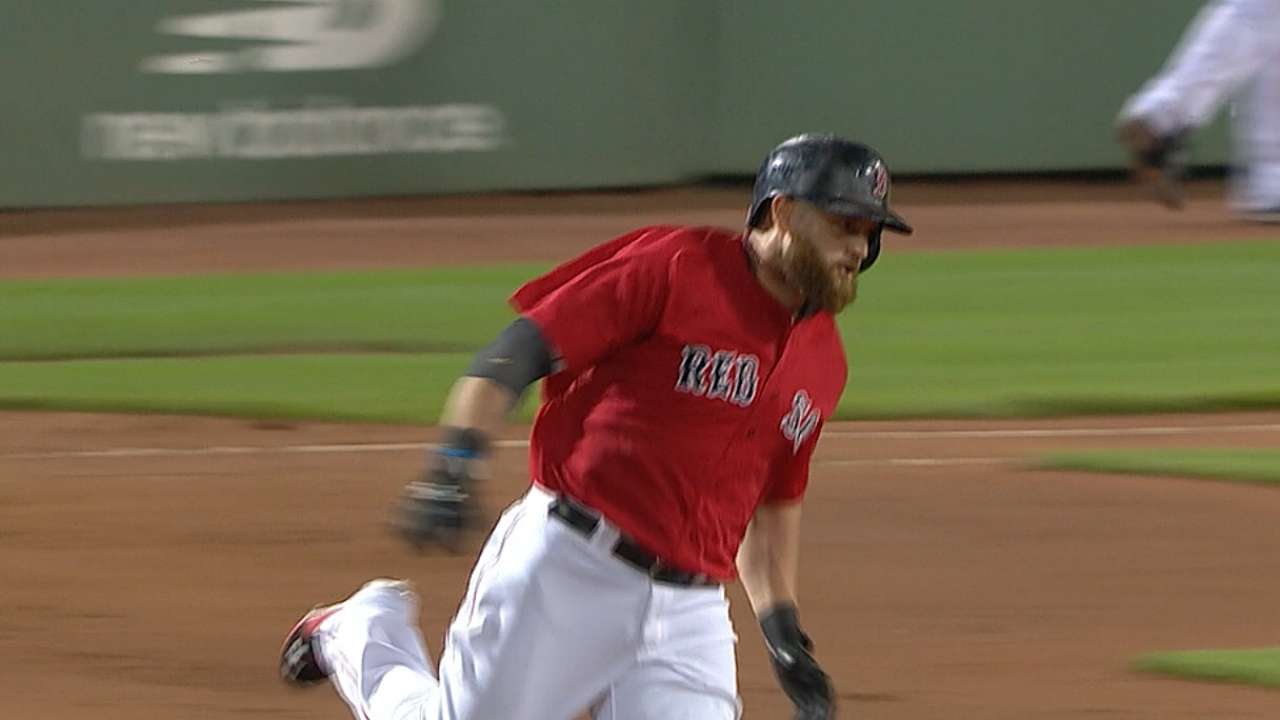 Gomes won a World Series with the 2013 Red Sox and participated in the postseason again with the A's last year. Over the past two seasons, he has batted .257 with a .768 OPS against left-handed pitchers and .220 with a .650 OPS against right-handers.
Though the expectation is that Gomes will get most of his starts against left-handed starting pitchers, Gonzalez has indicated he might not necessarily use a strict platoon in left field.
"I just want to be healthy for 162 [games] and be ready and willing when my number is called by the manager," Gomes said.
Mark Bowman is a reporter for MLB.com. This story was not subject to the approval of Major League Baseball or its clubs.