Lee faces hitters for first time since July
Out final two months of 2014 season with elbow injury, Phils' ace not far behind others in camp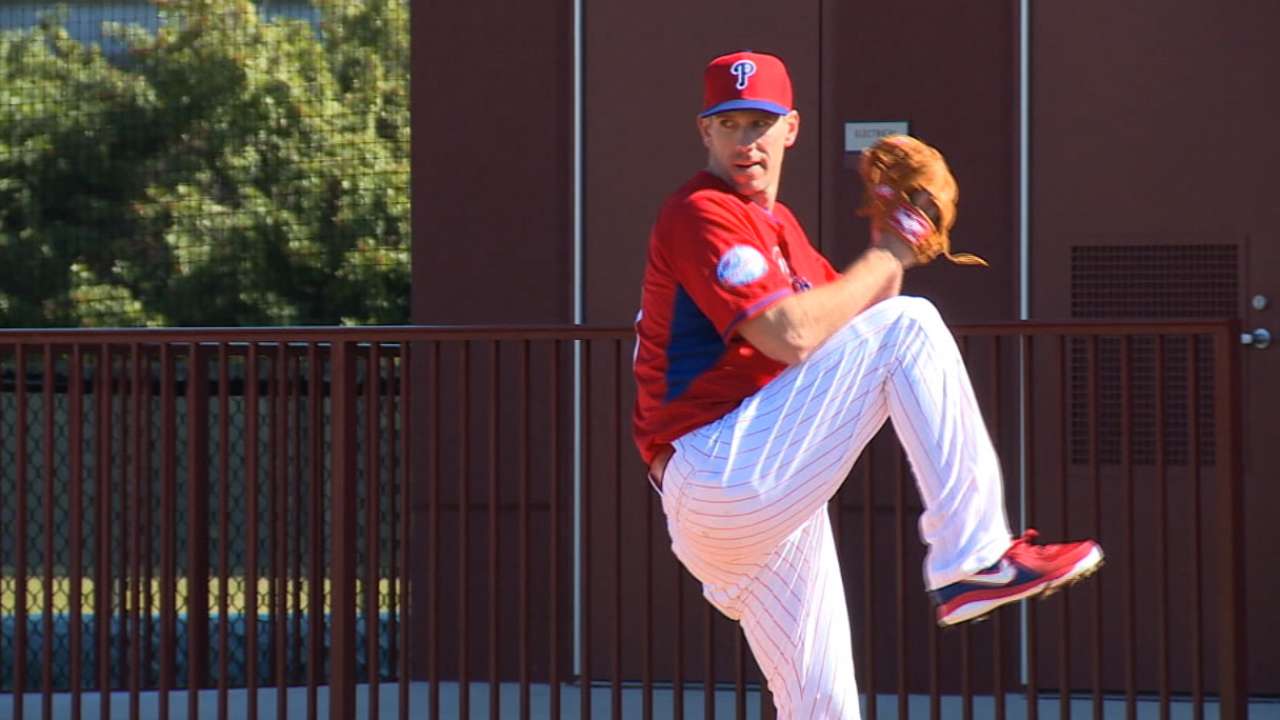 CLEARWATER, Fla. -- Everything seems fine so far with Phillies left-hander Cliff Lee. He threw to hitters Wednesday morning at Carpenter Complex, the first time he had faced hitters since his 2014 season ended in July because of an injured left elbow. If Lee is behind schedule compared to other starters in camp, it does not appear to be much.
"Felt good, felt normal," Lee said. "No complaints."
Phillies manager Ryne Sandberg said there has been some thought Lee could miss his first turn in the rotation once Grapefruit League games start next week, but he could not be certain. Sandberg cited an "upper respiratory" illness for setting back Lee a bit, but the lefty said it has not been an issue.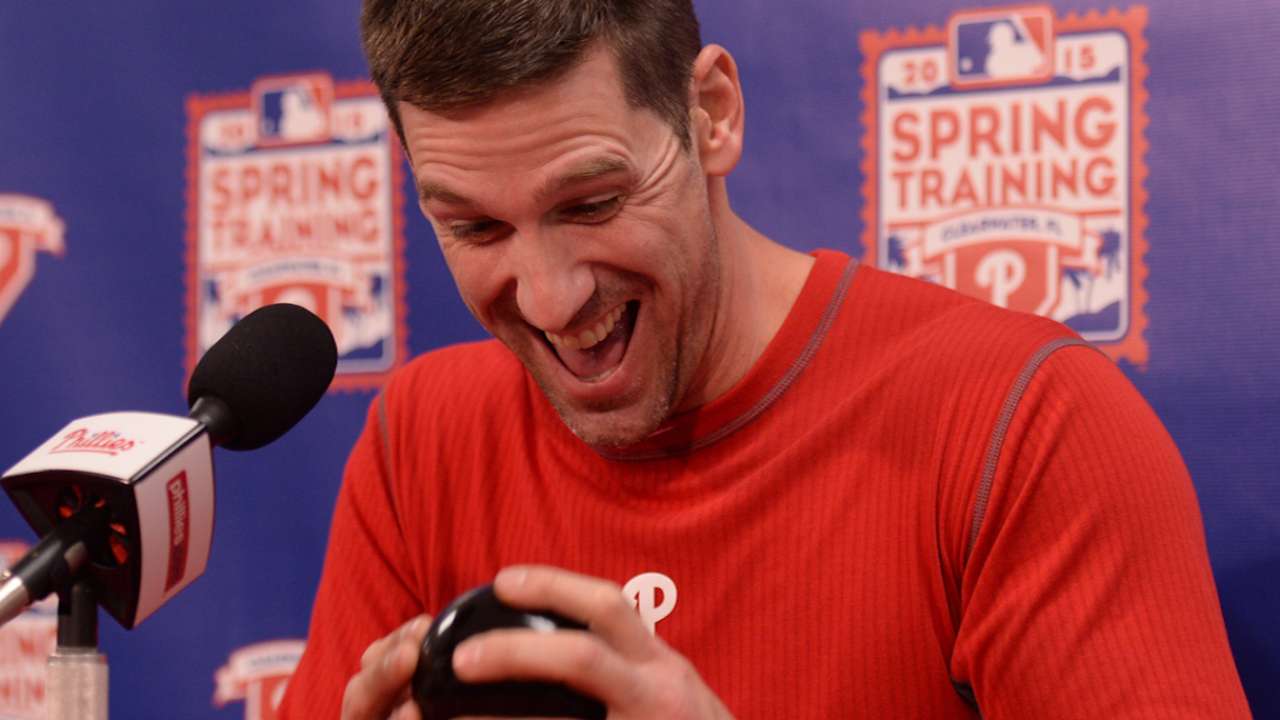 "I don't know what the schedule says," Lee said. "I know we discussed just easing into it, making sure we don't do anything stupid early. I had two days in between bullpens, where everyone else had a day. Trying to make sure you're better safe than sorry early. But everything feels good."
One thing is certain: whenever Lee pitches, he will have plenty of scouts on hand. If Lee is healthy and effective, he is a trade candidate. He makes $25 million this season, plus a $12.5 million buyout on a 2016 club option worth $27.5 million.
The club option automatically vests if Lee pitches 200 innings this season and does not finish the season on the disabled list with a left arm or elbow injury.
Todd Zolecki is a reporter for MLB.com. This story was not subject to the approval of Major League Baseball or its clubs.