MLB.com Columnist
Bill Ladson
Striving to improve, Rendon ready to man third
Infielder has learned a lot from Zimmerman, who is sliding over to first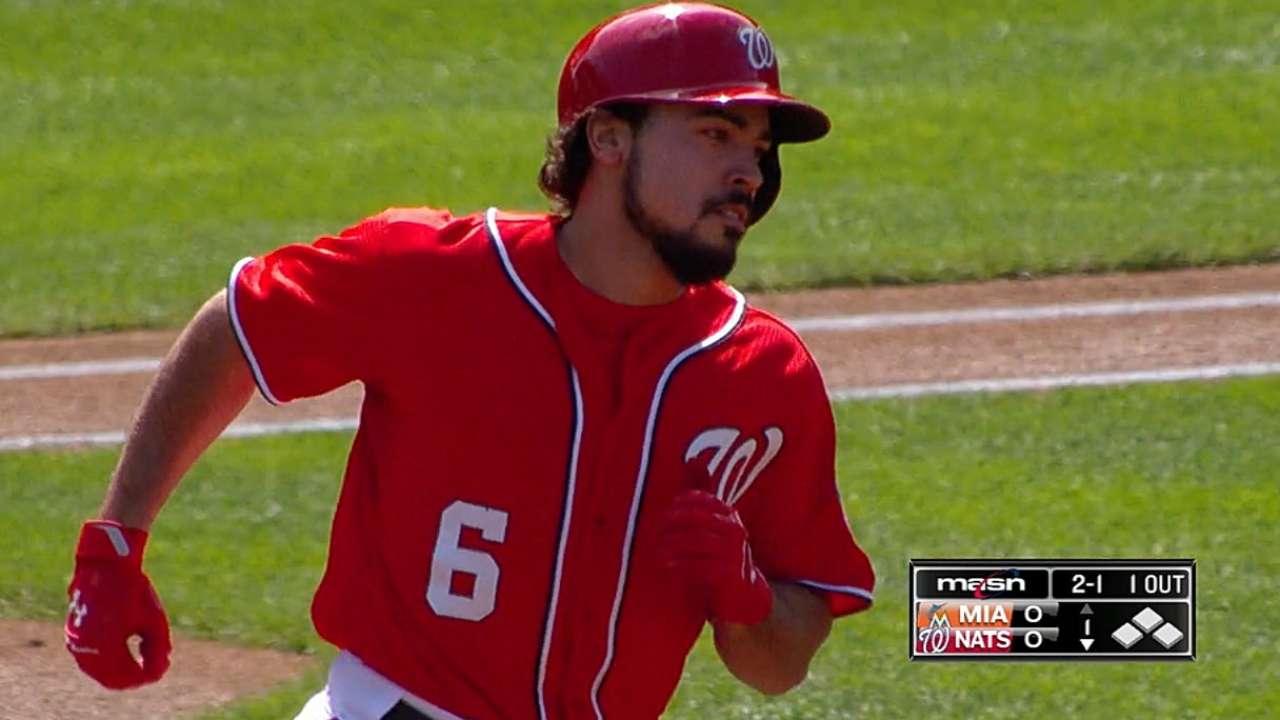 VIERA, Fla. -- Anthony Rendon finds it amazing that he is replacing Ryan Zimmerman at third base, because while growing up in Houston, Rendon admired Zimmerman from afar. Zimmerman, who is the face of the Nationals, is moving across the diamond, replacing Adam LaRoche at first base.
"I don't think I'm replacing anybody," Rendon said. "I'm just helping the team. ... He is going to be a great first baseman. It will be exciting to watch him play."
Like Rendon, Zimmerman isn't much of a talker, but he has helped Rendon in a quiet way. Zimmerman taught Rendon to take it one day at a time and stay relaxed.
"He doesn't talk a lot, so he is one of those guys that leads by example -- just watching him do his work each and every day," Rendon said. "He comes to the ballpark. That's what I gained from him -- the way he carries himself."
Rendon was the Nationals' Most Valuable Player last year. He was among the team leaders in offense and he was exceptional while playing third and second base. Just 24 years old, Rendon is not satisfied with what he has accomplished.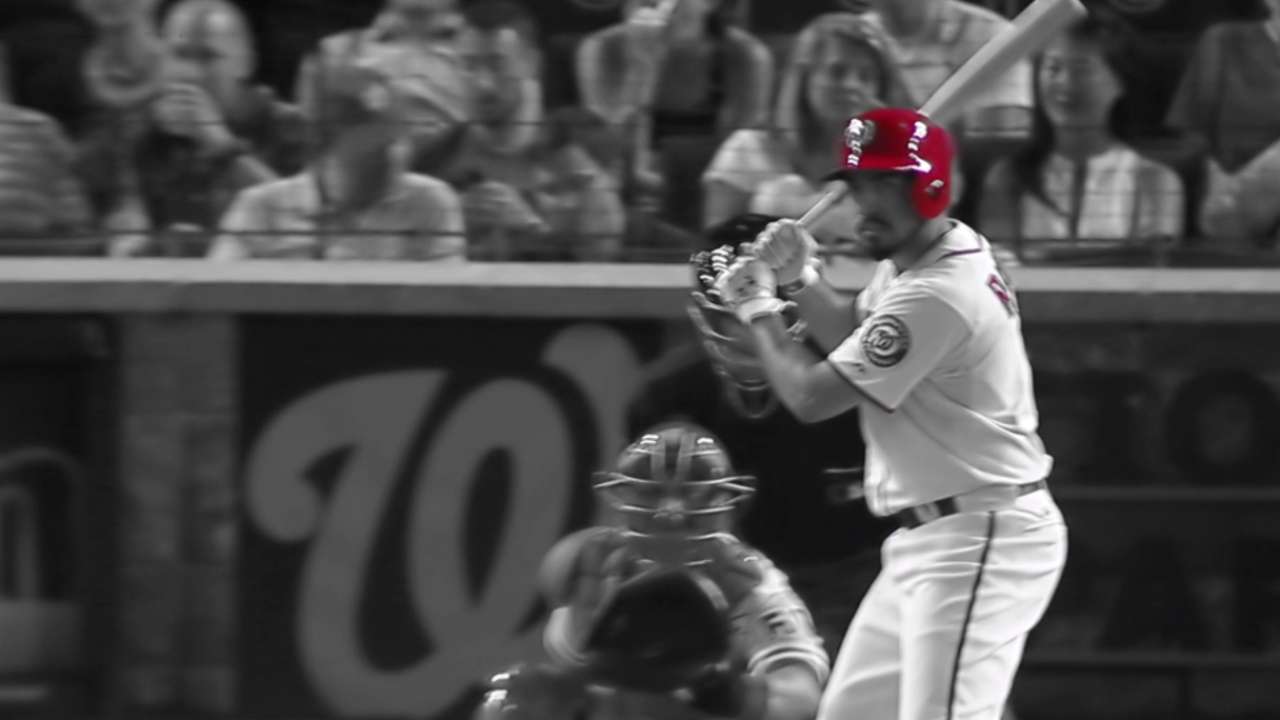 "I want to improve in all areas. That's what is so awesome about this game," Rendon said. "You continue to learn something each and every day. I take it one day at a time and try to better [myself]."
Since Rendon rejoined the Nationals for good in early June 2013, he has avoided serious injuries. When he was drafted in the first round of the 2011 First-Year Player Draft, Rendon had a reputation of being injury-prone at Rice University. In his first professional season with the Nationals in 2012, Rendon missed most of the year because of an ankle injury.
But things changed after '12, when he saw Houston strength coach Ben Fairchild.
"He is not really like, 'Oh, we have to put on 400 pounds of muscle and throw big weights,'" Rendon said. "We are not worth anything as a player if we are not on the field. If we are on the DL the whole time, we don't help our team. [Fairchild] has really stressed body movement, trying to stay lean and healthy the whole year."
Bill Ladson is a reporter for MLB.com and writes an MLBlog, All Nats All the Time. He also can be found on Twitter @WashingNats. This story was not subject to the approval of Major League Baseball or its clubs.