Yankees to evaluate A-Rod as backup first baseman
Along with DH duties, club to try out veteran at infield corners in bid to maximize at-bats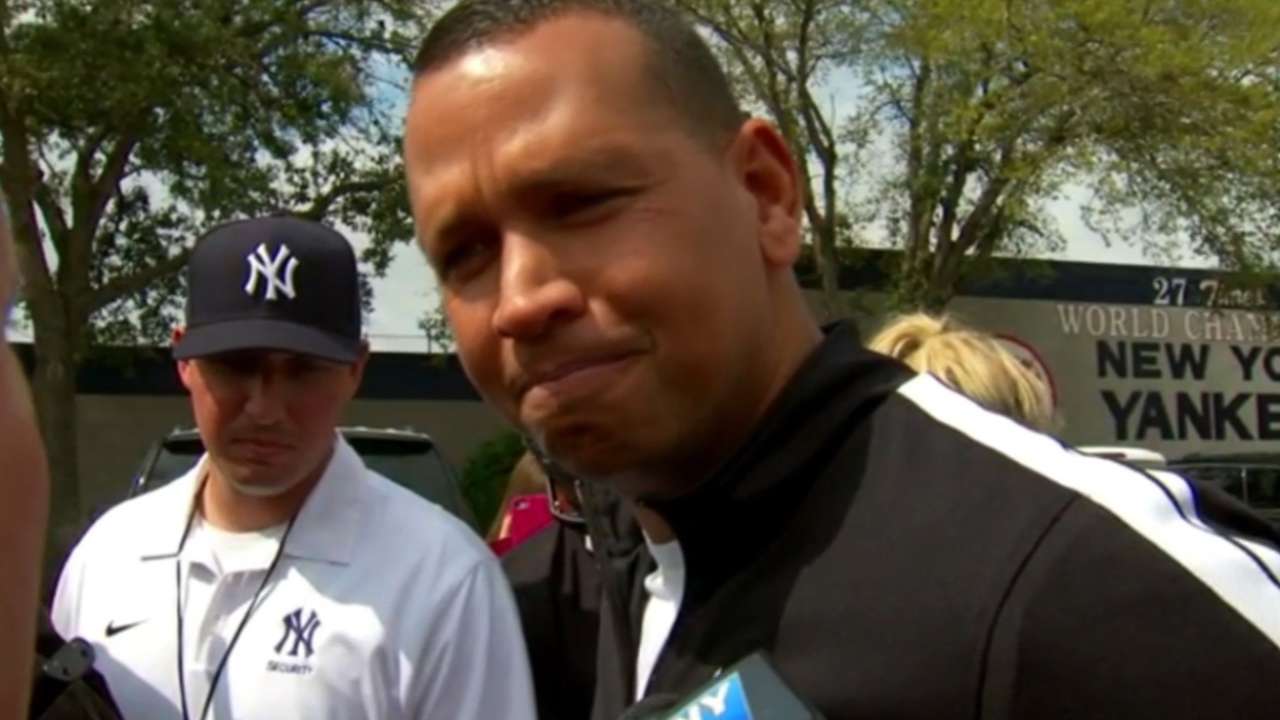 TAMPA, Fla. -- Alex Rodriguez cannot remember ever taking a ground ball at first base, but that is about to change, manager Joe Girardi said on Wednesday.
Girardi and Rodriguez spoke on Wednesday at George M. Steinbrenner Field, going over their objectives for the spring. Though the Yankees are looking to the 39-year-old Rodriguez more as a designated hitter, they are curious to try him as a backup at the infield corners.
"It was something we already talked a little bit about via text [message] this offseason," Rodriguez told reporters at the Yankees' Minor League complex. "Whether Joe wants me to play first base, third base, DH, ball boy, I'm all in. Whatever it takes."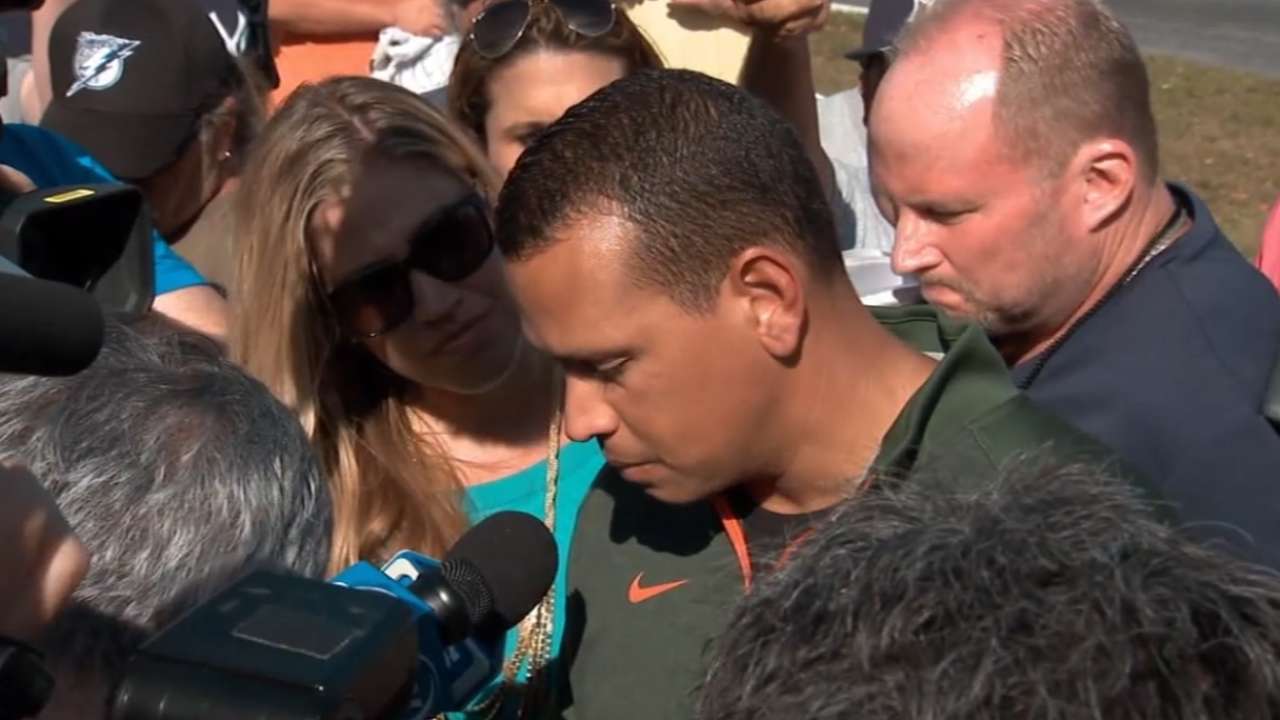 Girardi said that he will give Rodriguez as many at-bats as he can physically handle, and expects that Rodriguez will be ready to play when the Yanks' Grapefruit League schedule begins on March 3. Girardi believes Rodriguez will be able to learn first base quickly.
"I don't think the actual catching and throwing is going to be the problem," Girardi said. "It's knowing how to come off the base and be prepared. It's knowing where to be on cuts and relays and that sort of thing. Alex studies the game, so I think he can pick that up."
Rodriguez said that he and Girardi had "a good meeting, a positive meeting" on Wednesday. Girardi declined to say if Rodriguez had offered him a personal apology for the actions that led to his season-long suspension in 2014.
"That sort of thing, I'll keep in between us, how that goes," Girardi said. "But we had a good conversation today, and he's ready to go to work."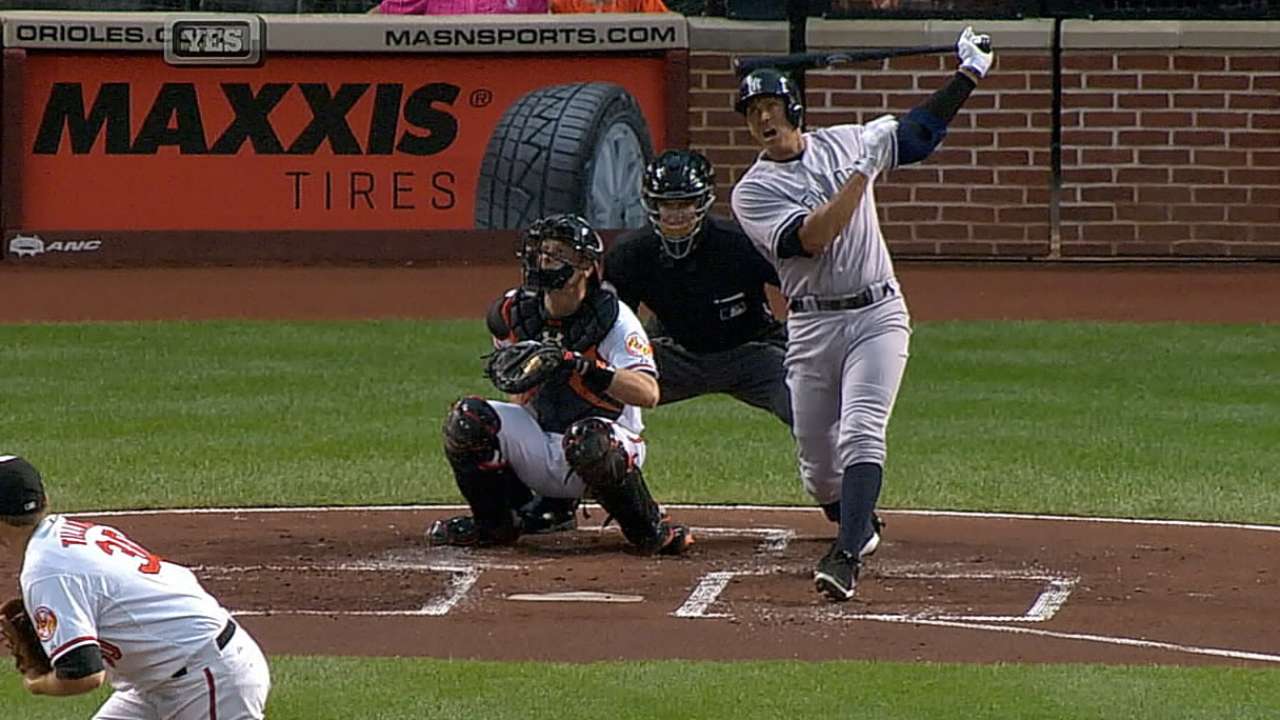 The Yankees plan to have Chase Headley at third base and Mark Teixeira at first base to open the season, and Garrett Jones has played 468 big league games as a first baseman.
But Rodriguez has switched positions before; he was a premier shortstop in 2004, when the Yankees traded for him and moved him to third base. Rodriguez said that he plans to tell Yankees equipment manager Rob Cucuzza to order a first baseman's glove for him this week.
"One thing about first base, it's one of the most underrated defensive positions," Rodriguez said. "I came up loving and admiring Keith Hernandez and played with another great first baseman in John Olerud, and Teixeira and [David] Segui. Being a middle infielder, I know the value of a great first baseman."
Teixeira said he will enjoy tutoring Rodriguez on some of the finer points of his position.
"It's funny; I was a rookie when Alex was the best player in the world," Teixeira said. "He got to teach me some things, and now I'm going to be able to teach him some things at first. Having a decent backup is important."
Bryan Hoch is a reporter for MLB.com. Follow him on Twitter @bryanhoch and read his MLBlog, Bombers Beat. This story was not subject to the approval of Major League Baseball or its clubs.