Roenicke juggling options for infield depth
PHOENIX -- The Brewers know what their defense-first crop of young shortstops can do at that position, so manager Ron Roenicke will spend the spring judging those players' versatility as he seeks to set personnel for the bench.
After starter Jean Segura, the Brewers have three shortstops on the 40-man roster -- 26-year-old Hector Gomez, 22-year-old Yadiel Rivera and 21-year-old Luis Sardinas -- who have a chance to play in the Major Leagues. Top prospect Orlando Arcia (No. 88 on MLB.com's Top 100 Prospects list) who is not in big league camp, is also a shortstop. This spring, Roenicke is particularly interested to see Gomez and Sardinas at second base, and Rivera at third.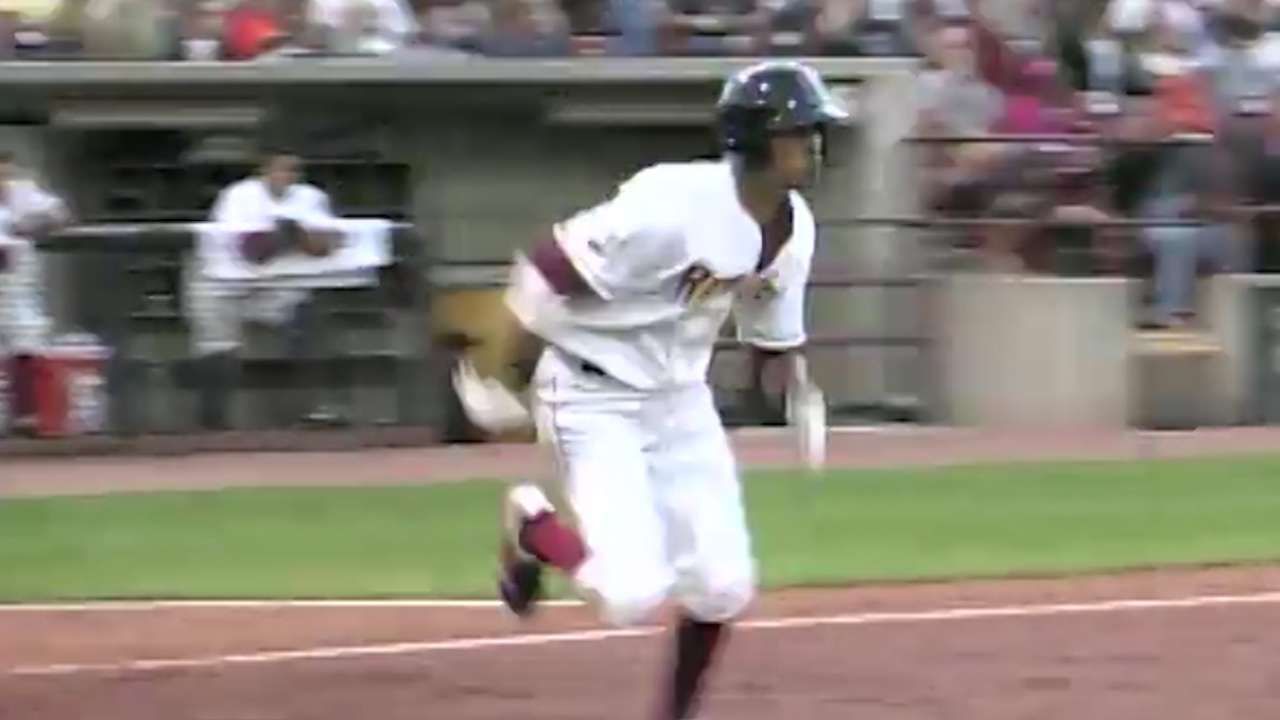 "Sardinas, we think that he's a guy with a good chance to make the team if he can play more positions," Roenicke said.
The Brewers acquired Sardinas from the Rangers last month in the Yovani Gallardo trade. He hit .261/.303/.313 in 43 big league games with Texas last season and owns a .691 OPS in the Minor Leagues.
Any of those shortstops, along with offseason acquisition Luis Jimenez, could help back up 36-year-old third baseman Aramis Ramirez. Jimenez and the shortstops will also be considered as backup options to second baseman Scooter Gennett, who is entering his first season as an everyday starter.
"We want to give Scooter a chance against lefties, but if there's a day off we want to give him, or if it works out that we need to have a [right-handed hitting] guy there more often, who's it going to be?" Roenicke said. "Is it going to be Sardinas? Jimenez, because we know he hits lefties well? Who's that other guy who's going to be there?"
Jimenez and Gomez are out of Minor League options. Rivera and Sardinas have options remaining.
Adam McCalvy is a reporter for MLB.com. Read his blog, Brew Beat, and follow him on Twitter at @AdamMcCalvy. This story was not subject to the approval of Major League Baseball or its clubs.