Redmond working to keep Stanton, outfielders fresh
Marlins manager to discuss plan with slugger; addition of Ichiro offers options
JUPITER, Fla. -- Keeping Giancarlo Stanton healthy and productive over the long haul is the Marlins' main objective over simply making sure the slugger appears in all 162 games. Having Ichiro Suzuki as a fourth outfielder gives manager Mike Redmond flexibility in setting his lineup.
One of Stanton's goals in 2014 was to play in every game, and he was on pace to do so before being struck on the face by a pitch on Sept. 11.
Stanton's injury came in game 145. Redmond said on Wednesday that he plans on discussing with Stanton how to best keep him fresh.
"That's a conversation he and I will have," Redmond said. "I think a lot of that depends on his health and how he feels and how his legs are. We've got to make sure we keep him healthy and on the field.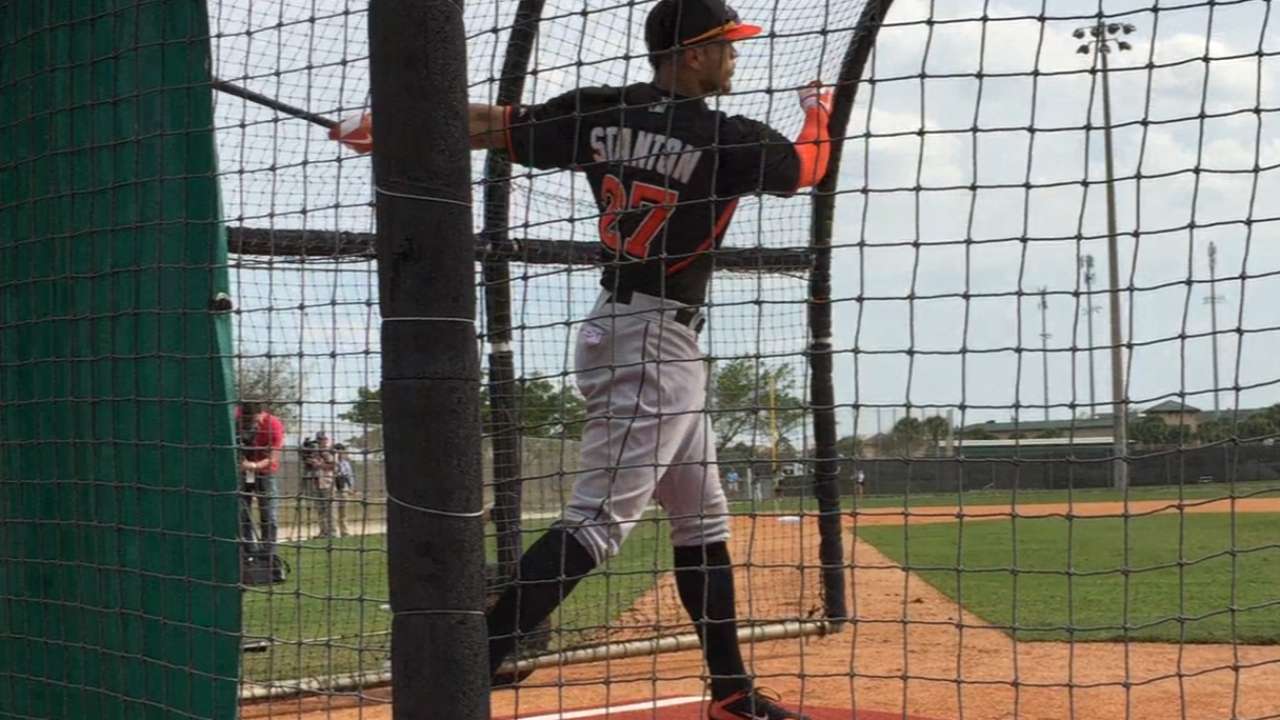 "I know he understands that. But you never know over 162 games. Guys get banged up. Last year he was outstanding staying healthy, right up to the end, when he got hit in the face. We'll kind of monitor that, but that is the beauty of having Ichiro. It is a nice luxury to have, where we can give guys days off. All of those guys."
Along with Stanton, Redmond will measure how best to use left fielder Christian Yelich and center fielder Marcell Ozuna. Yelich played in 144 games last year, with Ozuna in 153.
Ichiro, for instance, may get a start over Ozuna on occasion against a tough right-handed pitcher. Redmond will likely review matchups.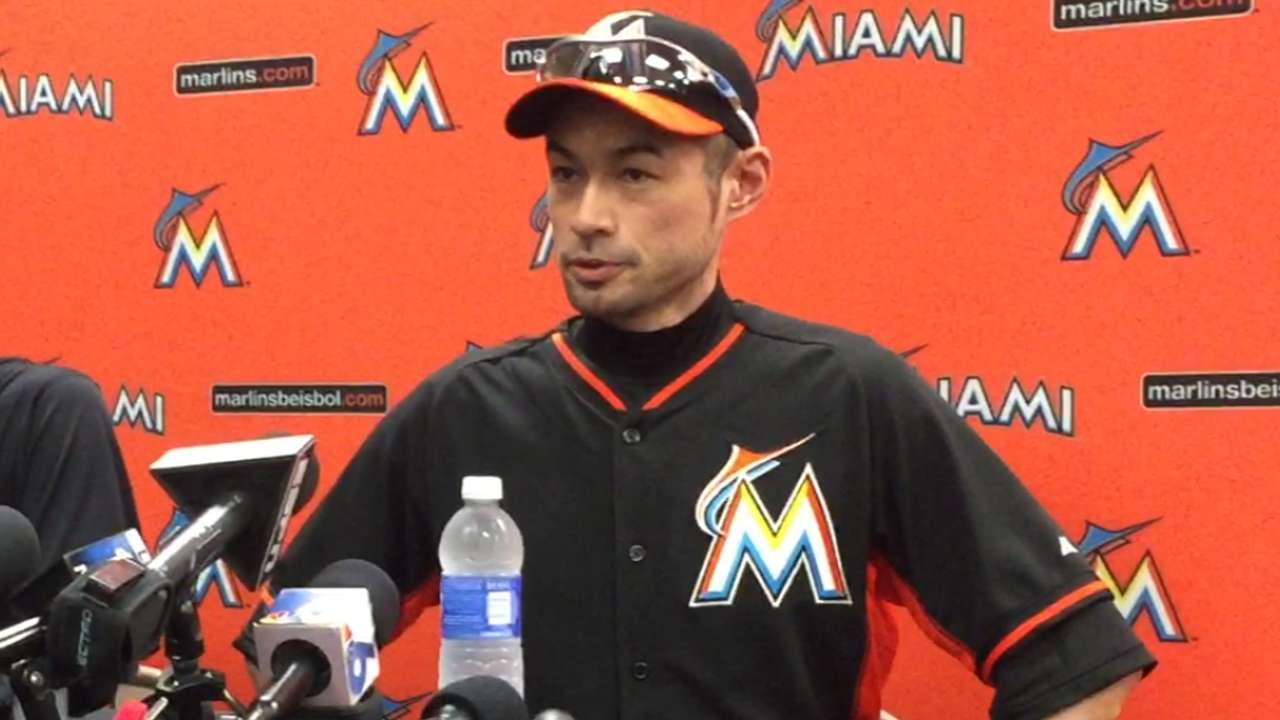 "There are ways we can work that out where we can give a guy a break," the manager said.
• Second base became a revolving door in 2014, with seven different players getting at least one start there for Miami. Derek Dietrich handled the role on Opening Day, but the 25-year-old had an injury-plagued and inconsistent year. Now with Dee Gordon solidifying second, Dietrich is being asked to take on a number of roles. One of which is playing some first base.
"We've talked a lot over the last couple of years about guys having versatility," Redmond said. "For Dietrich, the addition of Dee Gordon kind of forces him to be more versatile, to be able to play every position in the infield, and even the outfield too."
• Thursday will mark the Marlins' first day of live batting practice, where pitchers will face hitters. The schedule is to have live BP on Thursday and Friday, followed by simulated games (with umpires) on Saturday and Sunday.
Joe Frisaro is a reporter for MLB.com. He writes a blog, called The Fish Pond. Follow him on Twitter @JoeFrisaro. This story was not subject to the approval of Major League Baseball or its clubs.