No matter what, Rizzo a fearless player
Rash of Chicago sports injuries doesn't deter Cubs first baseman's style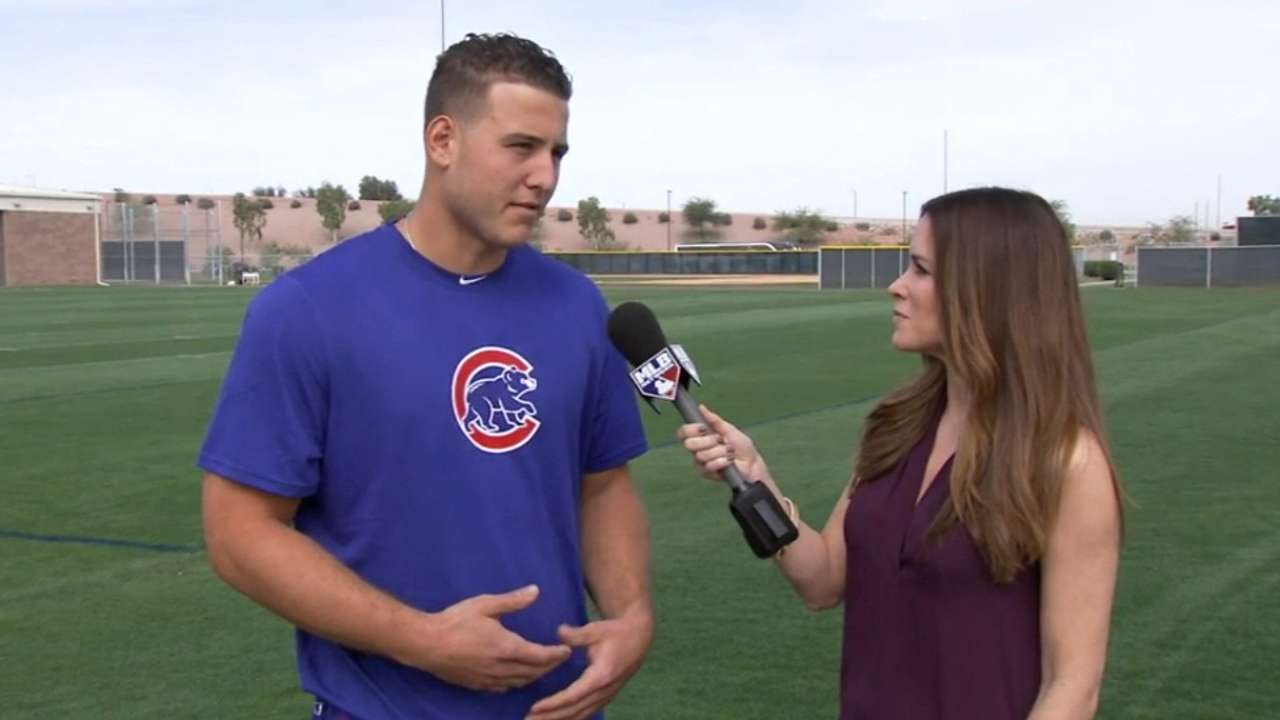 MESA, Ariz. -- The Cubs didn't need to wrap Anthony Rizzo or Starlin Castro in bubble wrap Wednesday, the first day the club's batters faced pitching. One can't blame Chicago sports fans for being a little nervous after injuries to Derrick Rose of the Bulls and Patrick Kane of the Blackhawks.
"I'm going to be tip-toeing today," Rizzo jokingly said before Wednesday's workout. "[The injuries are] unfortunate, especially because their season is coming down to the stretch. I'm pretty sure they have enough depth to hold on."
Rizzo isn't going to alter his approach.
"I play the game the same whether I'm on a Little League field and there are 20 people or millions of people watching," Rizzo said. "It's the same game. You just have to stay in the moment and that's all we need to do."
And Rizzo isn't worried about being hurt.
"You can't play scared and you can't be scared to go out," Rizzo said. "If you think about getting hurt, you'll get hurt. If you just play fearless and relentlessly, usually good things happen. Injuries are unfortunate and a lot of people make good careers, Hall of Fame careers, from someone else getting hurt. It's obviously not a good thing, but injuries are going to happen no matter what sport you're in."
Carrie Muskat is a reporter for MLB.com. She writes a blog, Muskat Ramblings, and you can follow her on Twitter @CarrieMuskat. This story was not subject to the approval of Major League Baseball or its clubs.