Teixeira hopes 'no fun' diet leads to lots of fun in season
Yankees slugger cuts fat, adds muscle and looks forward to getting back to what he does best
TAMPA, Fla. -- Mark Teixeira said goodbye to his beloved morning muffins and pancake breakfasts, and combined with a full winter of training, those sacrifices could bring him back to form as a power-hitting force in the heart of the Yankees' lineup.
Teixeira said that he trimmed 15 pounds of fat and gained 13 pounds of muscle by hiring a new trainer and adhering to what he called a "no fun" diet that nixed gluten, dairy and sugar from his plate, intended to cut down on the amount of inflammation in his body.
"Then I kind of basically just went back to what I've always done, and that's just hit the weights really hard because I need to be strong," Teixeira said. "I'm a power hitter, a guy that has to drive the ball from both sides of the plate, and that's what I did this offseason."
The Yankees are counting on bounce-back seasons from Teixeira, Carlos Beltran and Brian McCann to fuel an offense that produced the third-fewest runs in the American League last year. Teixeira acknowledged that there were times when he was on the field just for defense, and he hopes that will no longer be the case.
"I look at the last two years as hopefully just a bump in the road," he said. "The way I feel now, I feel like a kid again. I feel like I did a few years ago when I was hitting 30-plus homers and driving in 100 [runs] and playing almost every single day, and that's what I plan to do today."
Teixeira batted .216 with 22 home runs and 62 RBIs in 123 games last year, hindered by a nagging right wrist injury and other physical issues before fading noticeably in the second half.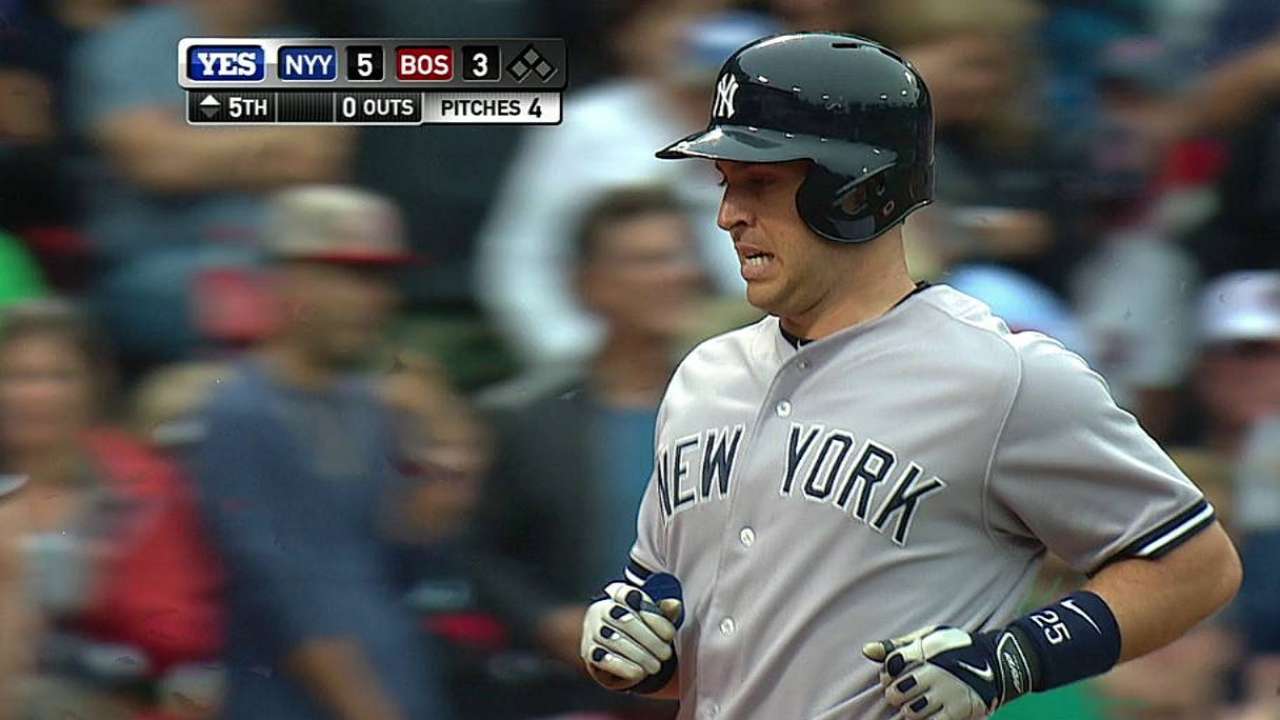 "Last year was really, really difficult, physically and mentally," he said. "I felt like garbage all year, basically. So when you're feeling like that and trying to perform, you just get beaten down and you wonder, 'Am I ever going to be the same?'"
His diet and workouts inspired confidence that he can return to form, and he said that his wrist now feels normal. Teixeira said that strength should allow him to overcome the aggressive defensive shifting that has dented his numbers over the last several years.
"My thoughts on the shift: hit more home runs, hit more doubles and walk more," Teixeira said. "We've talked about it ad nauseum. Every time I try to slap the ball the other way, it doesn't go well for anybody. That's what the other team wants.
"They want to take a middle-of-the-order power hitter and turn him into a slap hitter. So if I can hit more home runs, more doubles, walk more, that takes care of the shift. I don't want to ground out to second base. That's not what I'm trying to do up there."
Teixeira said that the Yankees will draw motivation from the fact that experts are not picking them as favorites for the division crown.
"We have the talent in here," he said. "There's a lot of teams that would love to have our roster right now. It takes talent, it takes health, it takes execution. We have the talent, so the health and execution are the ones we're going to work on this year. I think we all believe in each other here."
Bryan Hoch is a reporter for MLB.com. Follow him on Twitter @bryanhoch and read his MLBlog, Bombers Beat. This story was not subject to the approval of Major League Baseball or its clubs.