Back stiffness keeps Ryu out of workouts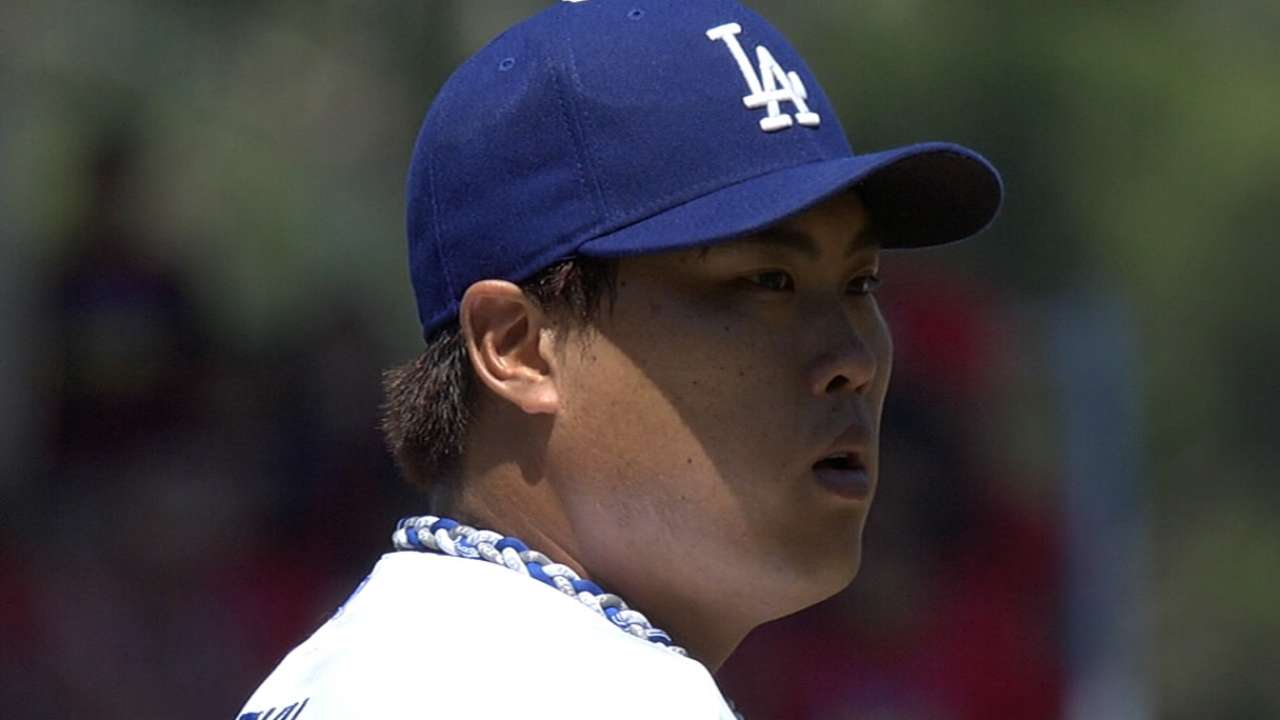 GLENDALE, Ariz. -- Dodgers starting pitcher Hyun-Jin Ryu was held out of workouts Wednesday because of mid-back stiffness, manager Don Mattingly said.
Ryu threw a normal bullpen session Tuesday, but Mattingly said the discomfort came on afterwards.
Before leaving Camelback Ranch, Ryu told Korean reporters that the discomfort was minor and he expected to resume practicing Thursday, the first day of full-squad workouts.
Ryu came to Arizona in January to work out early with Korean team LG in hopes of avoiding shoulder fatigue that plagued him last year.
Ryu is the third of the five Dodgers starting pitchers with some medical issue this spring. Zack Greinke had a precautionary elbow injection last week and has resumed his bullpen work. Fifth starter Brett Anderson is coming off back surgery and is getting an extra day of rest between bullpen sessions, but has had no discomfort.
Ken Gurnick is reporter for MLB.com. This story was not subject to the approval of Major League Baseball or its clubs.