Downs has 'youthful fire' in competition for bullpen role
Lefty in camp on first Minor League contract in 13-year career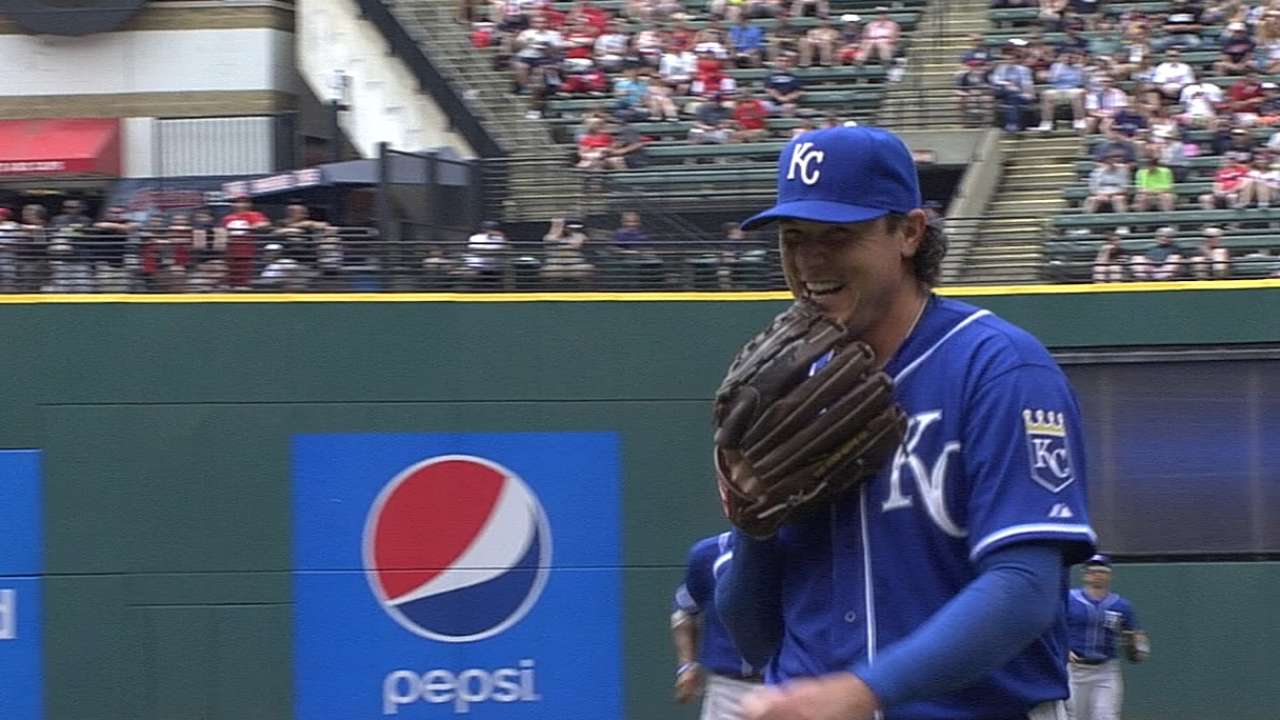 GOODYEAR, Ariz. -- It has been a long time since job security was an issue for left-hander Scott Downs. For most of the past decade, he has headed into Spring Training with the luxury of a big league contract and a spot in the Opening Day bullpen.
Things are different this spring for Downs, who is in camp with Cleveland on a Minor League deal for the first time in his career. Downs wanted to pitch for Indians manager Terry Francona, and he liked the young talent that the Tribe boasts, but the lefty said it is the spring competition that has lit a youthful fire in him.
"I was more excited about the competition this year than anything else," Downs said on Wednesday.
Downs, who will turn 39 on March 17, has no guarantees that he will be with the Indians' Major League bullpen when camp breaks at the end of spring. He also knows that Cleveland has at least five pitchers who are already virtual locks to be in the team's Opening Day relief corps. There are few available jobs, and Downs is one of many arms in the mix.
There are a few factors that have the potential to play in Downs' favor. One is that the Indians have shown over the past few years that being on a Minor League deal is more of a technicality than a hindrance in terms of making the Opening Day roster. Cleveland also does all it can to maintain depth at the start of the season, and Francona appears to be leaning toward wanting three lefties in the bullpen.
"You don't know what's going to happen yet," Downs said. "It's so early in camp. I've told [Francona] that I feel good and I still feel like I've got something to bring to the table, both on and off the field. I think he feels the same way. A lot of those things, you have to see what works out and how things go from here."
Over the course of his 13-year career in the Majors, Downs has turned in a 3.56 ERA and limited lefty batters to a .219 average (.608 OPS) in 619 games between tours with seven teams. He posted a 4.97 ERA and held left-handed hitters to a .225 average (.650 OPS) in 55 games with the White Sox and Royals last year. Prior to '14, Downs fashioned a 2.33 ERA in the previous seven seasons combined.
Downs is not worrying too much about the bullpen landscape at the moment.
"Minor League deals are Minor League deals. That's all based on 40-man roster stuff," Downs said. "You see a lot of guys over the last five or 10 years that sign Minor League deals. It brings you in and gives you a chance. Early on in the offseason, and early in the spring, you don't know what's going to happen. It allows for competition, and that's what excited me."
Jordan Bastian is a reporter for MLB.com. Read his blog, Major League Bastian, and follow him on Twitter @MLBastian. This story was not subject to the approval of Major League Baseball or its clubs.