Low-key Quintana works in the zone, under the radar
Lefty brings efficiency, consistency to mound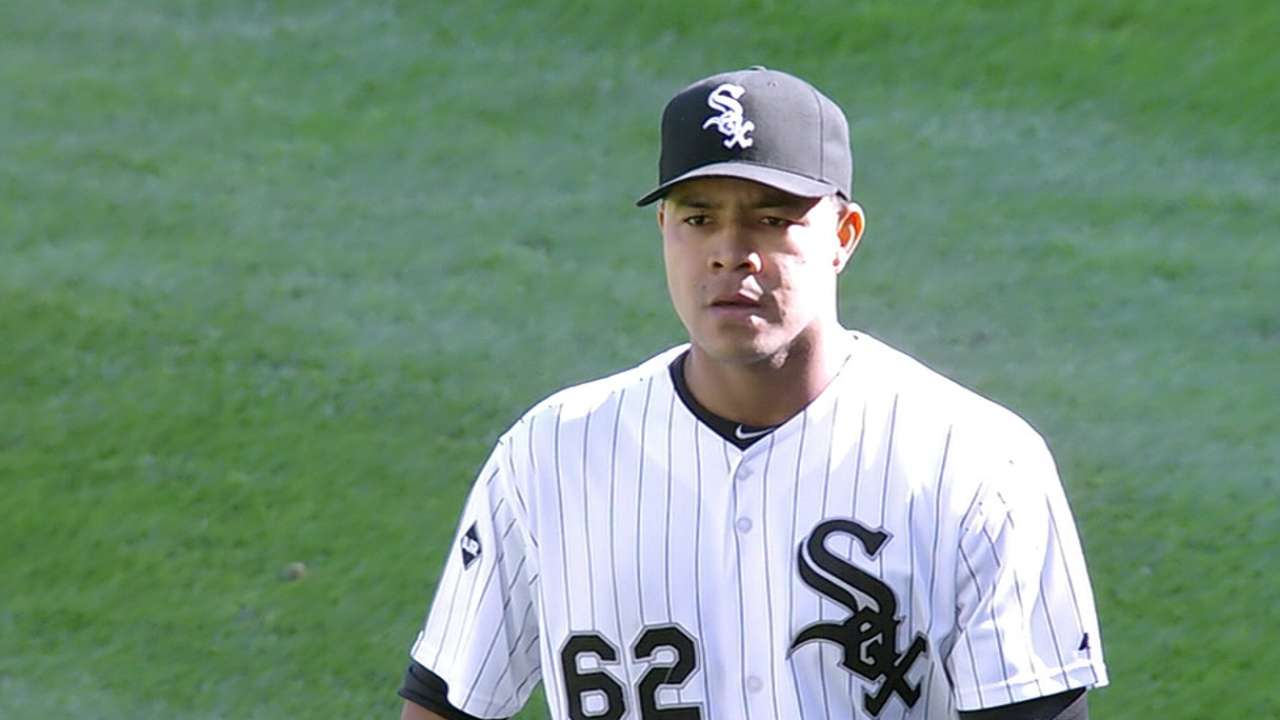 GLENDALE, Ariz. -- Without flashy raw stuff or gaudy strikeout totals, White Sox starting pitcher Jose Quintana is easy to forget when discussing the elite pitchers in the American League.
Even in the White Sox clubhouse this spring, Quintana is easy to miss. His locker is located at the opposite end of the room from fellow starters Chris Sale, Jeff Samardzija, John Danks and Hector Noesi.
However, Quintana's performance from last season is hard to ignore. as the 26-year-old left-hander set career bests in strikeouts (178), ERA (3.32) and innings (200 1/3).
"I think his priorities are being one of the best pitchers in the league," Samardzija said. "And when that happens, then I think the accolades will fall into line."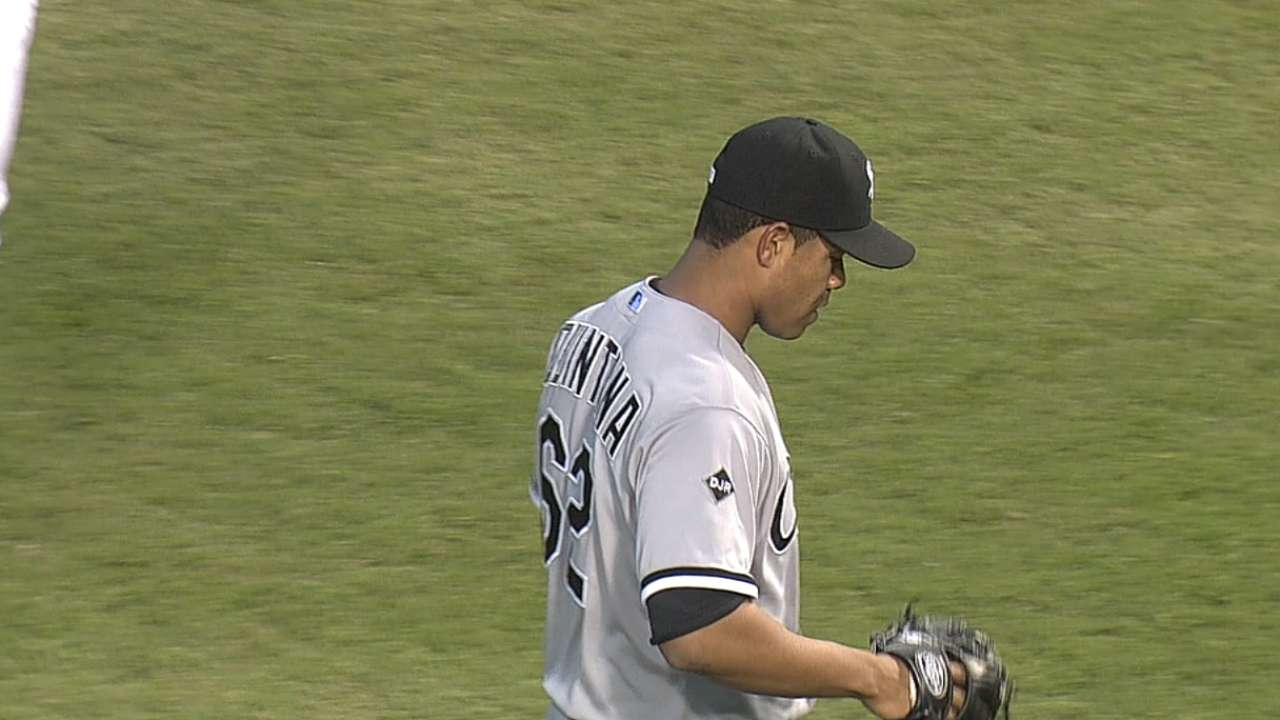 Samardzija surmised that Quintana stays under the national radar because of his business-like attitude and lack of desire to seek attention.
That does not mean Samardzija is unaware of the left-hander's ability on the mound.
Quintana dominated Samardzija and the Cubs in a May 5 matchup last season, throwing seven innings of one-hit ball and taking a no-hitter into the sixth. Although Samardzija accounted for the lone Cubs hit, he was still impressed by Quintana's performance.
"He attacks -- that's a great word for it," Samardzija said. "He gets a lot of quick outs. He pounds the zone with three or four great pitches. When you do that, you're going to be pretty successful."
One of the biggest reasons for Quintana's improvement in 2014 was his ability to keep the ball in the park. Despite pitching a majority of games at hitter-friendly U.S. Cellular Field, Quintana only allowed 10 home runs.
"In [the American League Central], the fields in some places are small," Quintana said. "I try to throw the ball down, throw good location and get ground balls."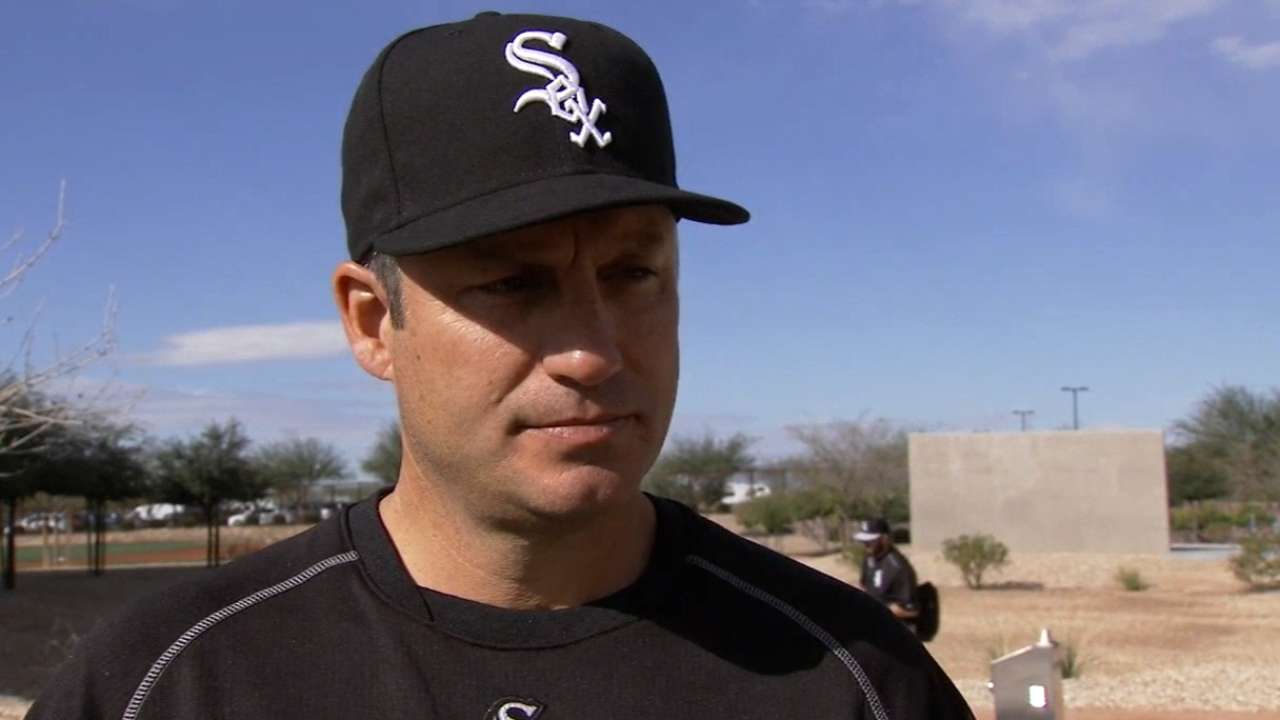 Perhaps the only blemish on Quintana's 2014 resume was the left-hander's 9-11 record in 32 starts. Quintana said an improved team behind him might lead to a better record this season.
"Last year, sometimes you throw [in] close games and you don't have control about that," Quintana said. "But now the team this year can change that for me and get some wins."
Despite setting personal bests in many different statistical categories last season, Quintana said there was only one individual goal he has for the upcoming year.
"I want to be healthy the whole season and make all my starts," he said.
White Sox manager Robin Ventura agreed Quintana's health will be important to the team's success and applauded the durability Quintana has shown during his career.
"We're counting on his consistency this year," Ventura said. "You start taking a peek at his track record of what he's done, the innings he's put in, he's up there with anybody in the league."
And if Quintana can continue his success in 2015, perhaps those peeks at Quintana's performance can put the left-hander firmly in the national spotlight.
Ari Kaye is a graduate student in the journalism masters program at Arizona State University. This story is part of a Cactus League partnership between MLB.com and ASU's Walter Cronkite School of Journalism and Mass Communication. This story was not subject to the approval of Major League Baseball or its clubs.