Ready to get to work, Manny praises Cubs' talent
New hitting consultant doesn't rule out playing again, but first priority is to help Chicago's bats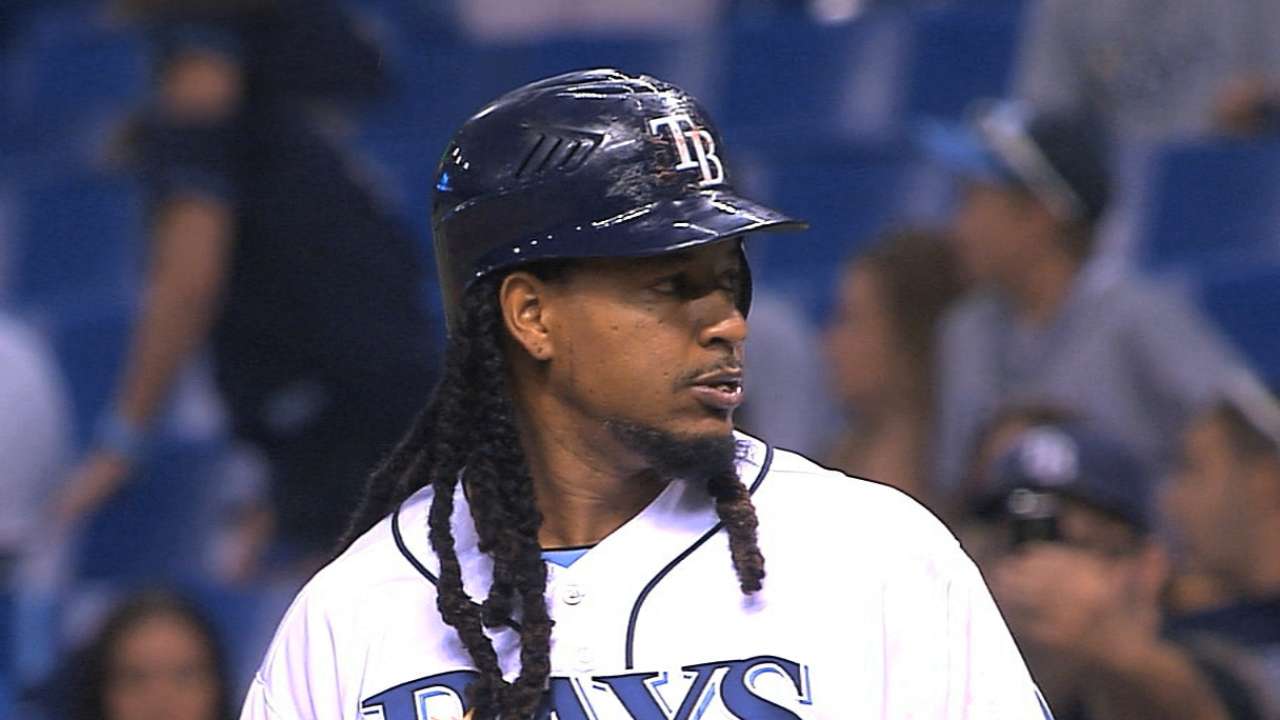 MESA, Ariz. -- Manny Ramirez was in uniform Wednesday, ready to start his new job as a hitting consultant with the Cubs. But he didn't rule out possibly playing baseball again.
Has Ramirez retired? He laughed.
"Not yet," Ramirez said, holding court in the middle of the Cubs' clubhouse. "If I'm here, I don't know."
Could he keep playing?
"Yeah, why not?" he said.
First priority was to get on the field and work with the young Cubs hitters. Ramirez, 42, couldn't wait.
"There's so much talent out there -- I'm just happy to be a part of that," Ramirez said. "There's so much talent. This is the year. We're going to improve little by little, but we have so much talent, the guys only know what's going to happen."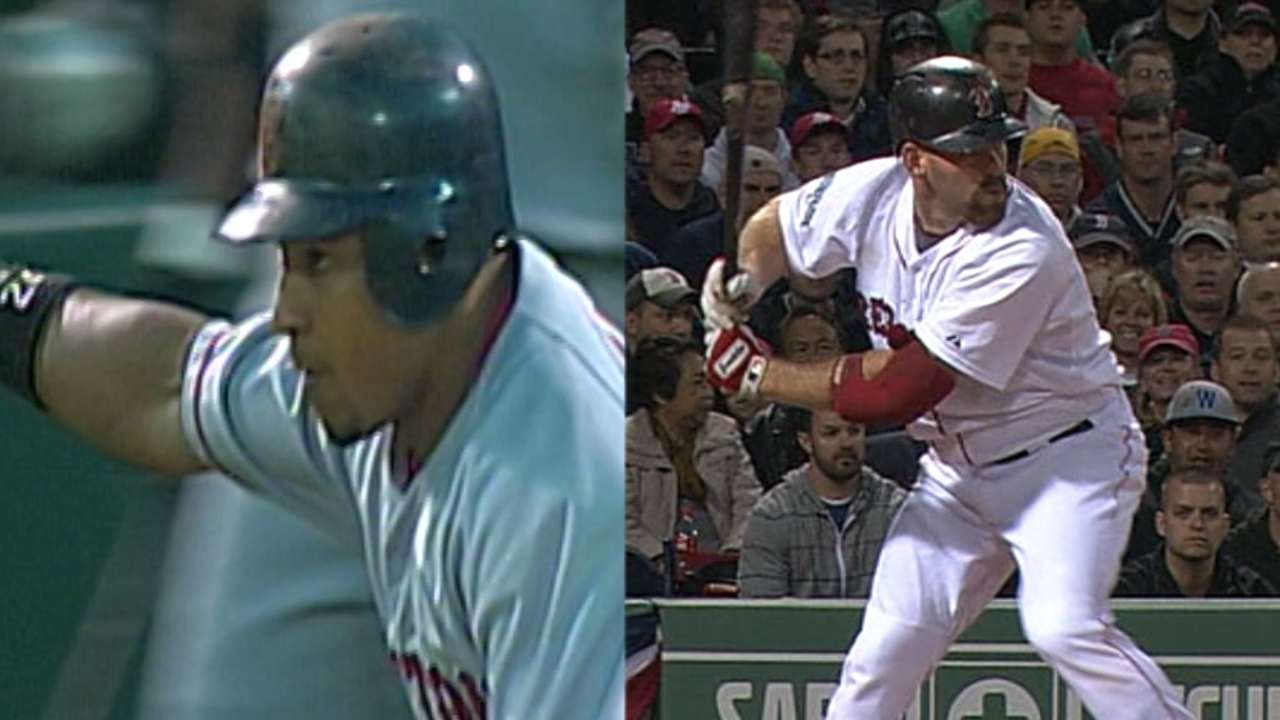 Ramirez was introduced to coaching last year when he signed a player/coach contract with the Cubs, and he played 24 games with Triple-A Iowa, batting .222 with three home runs. One of his pupils was Javier Baez.
"Just talking to him, he helps you," Baez said Wednesday. "The first time I saw him, he told me, without knowing me, 'You have to go back to your old approach to right-center.' I said, 'What are you talking about?' He said, 'You need to think right-center to hit the ball and you'll be all right.'
"When we started working in the cage in Triple-A, I started doing that again. He's good, and he knows what he's talking about."
Said Ramirez about Baez: "Let's give him time. It's a new year. Let's see what he can do."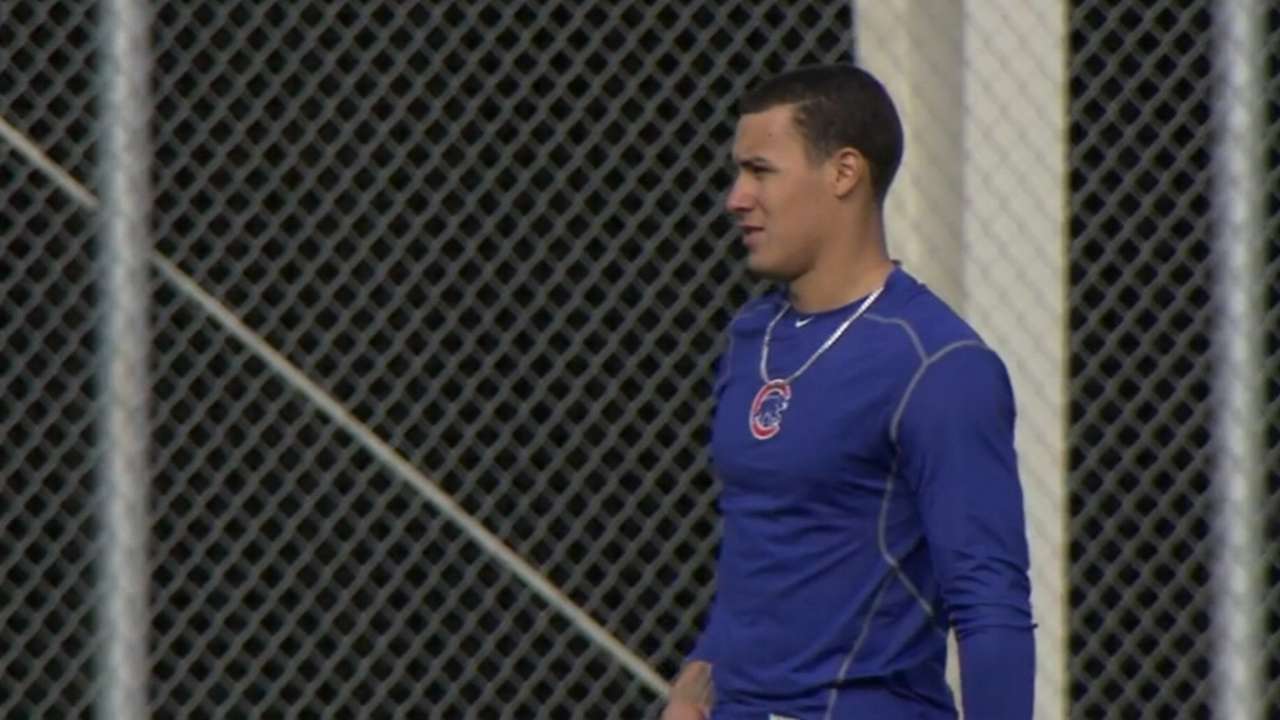 Ramirez has had his share of troubles, twice serving suspensions for performance-enhancing drugs. In 2011, after signing a one-year, $2 million deal with Tampa Bay, he abruptly retired on April 8 after going 1-for-17 in five games. He later was served with a 100-game suspension, which was reduced to 50 games.
Ramirez apparently didn't personally inform the Rays about his decision to leave, but he did talk to Joe Maddon, now the Cubs' manager. Ramirez tried to make a comeback in 2012 with the Athletics, but he first had to serve the 50-game suspension.
"When I came here [to the Cubs last year], the first thing I did was go to the theater with all the Minor League players, and I had a meeting," Ramirez said. "I went in and shared all the things that I went through so they don't go through that. Some people grow faster than others, and the good thing is you learn from your mistakes and you move on. You can go and tell these young players, 'Hey, don't do this, don't do that, this has consequences,' and that's what I did."
Ramirez does know how to hit. In 19 seasons in the big leagues with the Indians, Red Sox, Dodgers, Rays and White Sox, he compiled a .312 average with 555 home runs and 1,831 RBIs. Ramirez did play in the Dominican Republic this winter but said that was just for fun.
"The thought [of returning] was there," Ramirez said. "In my career, I learned how to trust in God and put all my dreams to him. That's it. I was just going to go, and I went and played and had fun, and I couldn't find a team, so I'm here to help out."
Carrie Muskat is a reporter for MLB.com. She writes a blog, Muskat Ramblings, and you can follow her on Twitter @CarrieMuskat. This story was not subject to the approval of Major League Baseball or its clubs.