Davis believes he has something to prove in 2015
Orioles slugger attempting to rebound from down '14 season cut short by suspension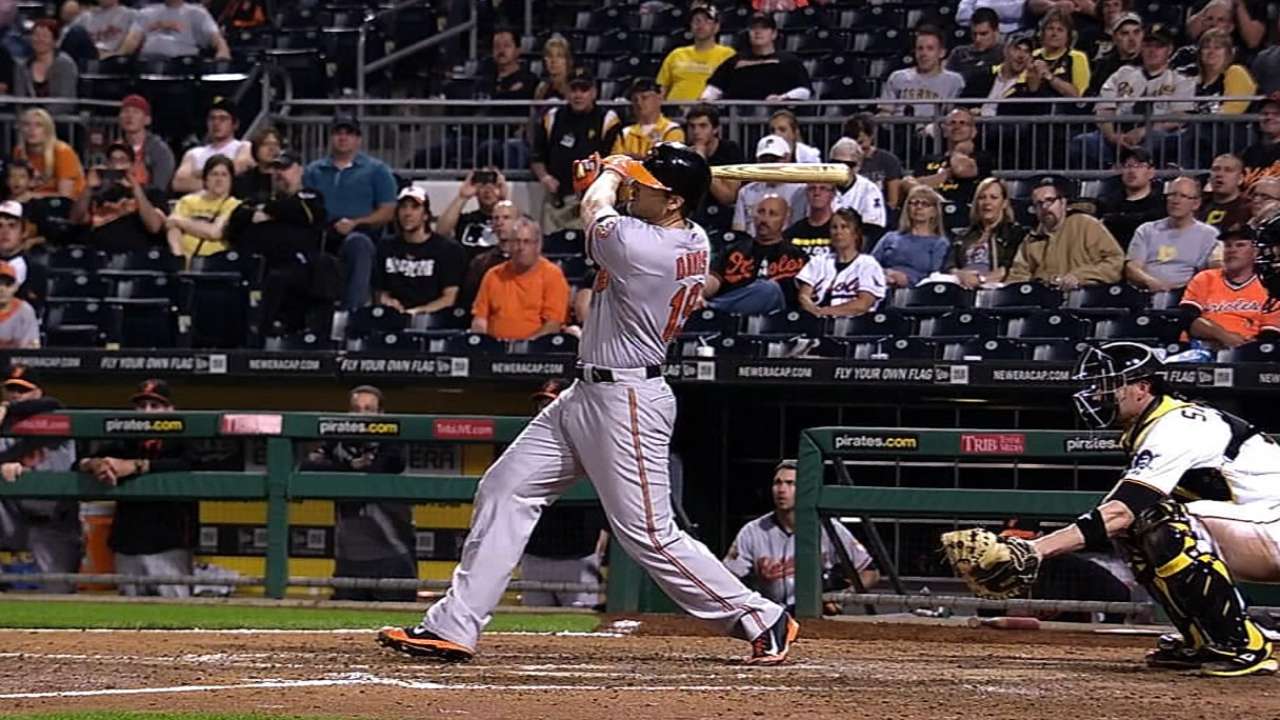 SARASOTA, Fla. -- Chris Davis' therapeutic-use exemption for the 2015 season is for the drug Vyvanse -- not Adderall -- the first baseman said Wednesday morning, confirming an earlier report by FOXSports.com.
"It's basically a more sophisticated version of Adderall, and it's kind of the new thing, the way it's introduced to the body," Davis said. "I like the way it works and I think it's something that's helped me away from baseball, and hopefully it will continue to help me."
Davis will finish out the final part of his 25-game suspension for testing positive for Adderall without a therapeutic-use exemption on Opening Day, and he is ready to put a dismal 2014 campaign behind him this spring.
"Having the game taken away from me, you learn how fragile it is and how important it is and really what a blessing it is coming here and doing what we do every day," Davis said when asked what he'd learned from the experience. "I think I had kind of taken that for granted last year and obviously got away from the things that made me successful. It was a pretty quick reminder of how fragile it is and how privileged we are to be here every day, and I won't forget that."
Davis has had polar opposite seasons the past two years. In 2013, he had a breakout campaign, hitting 53 home runs with 138 RBIs in an All-Star season. He followed that up with 26 homers and 72 RBIs last year, with his average falling ninety points to .196.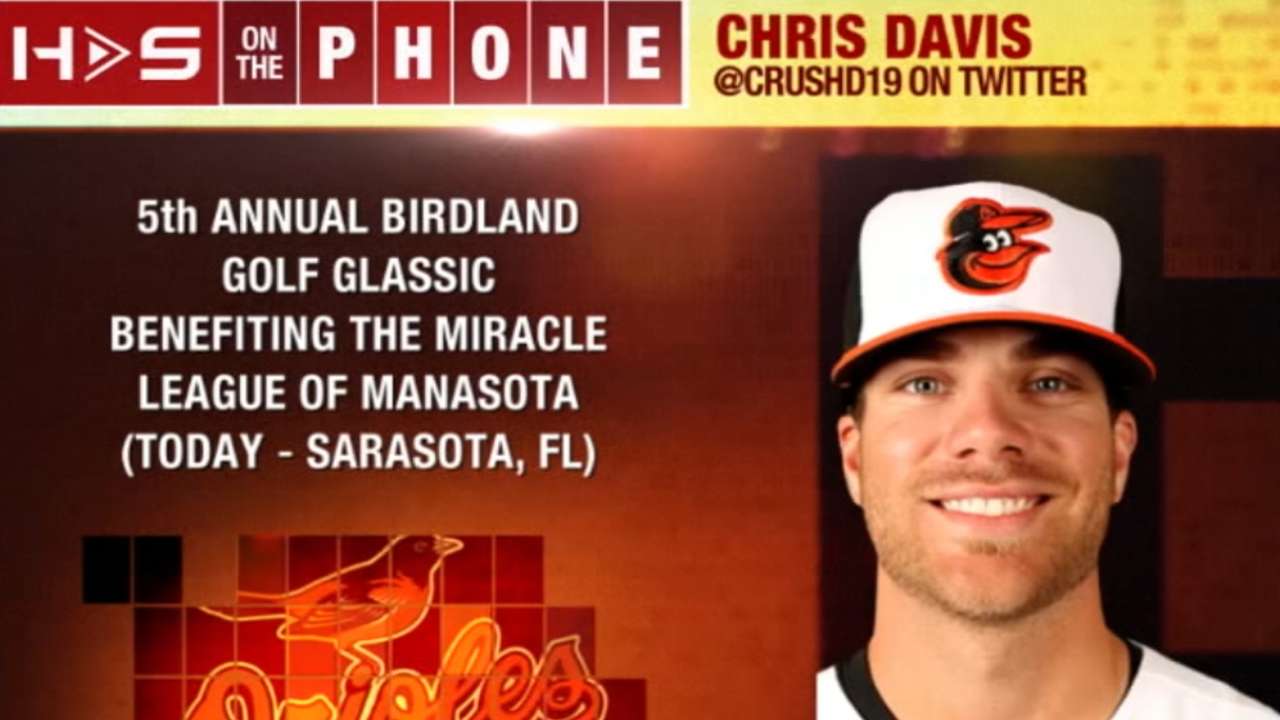 "I kind of keep a chip on my shoulder," Davis said. "My mindset is so much different this year.
"After you have a big year, you come in and you kind of question, 'Do I need to change anything? Do I do everything the same? How do I out-do myself?' And I think a lot of times you end up working against yourself, and that's kind of what happened last year.
"Obviously with the [left oblique] injury early on, I pushed a little too hard to get back and didn't give myself enough time to heal. But with everything that's gone on and the time I've had off, it just lit a fire underneath me, and I definitely have a different mindset coming into this season. I almost feel more confident this year than I did last year, which is kind of ridiculous to say.
"It's just a weird thing. I don't know how to describe it. Just coming off the suspension, the injury, everything last year … I was confident after 2013, but it was kind of, 'Where do we go from here? Do I keep everything exactly the same? Do I need to change it up?' Coming into this season it almost feels like I have something to prove again. And that's a good spot for me to be in."
Davis said he doesn't feel the need to address his teammates again as a group. He played in instructional league until October, then joined his teammates for the American League Championship Series -- though he couldn't do anything more than cheer and apologize for his actions.
"I've been looking forward to this day for a number of months now, for obvious reasons," Davis said prior to the Orioles' first full-squad workout. "I'm just excited to get out there and get back to what I know, and put all this stuff behind me."
Brittany Ghiroli is a reporter for MLB.com. Read her blog, Britt's Bird Watch, and follow her on Facebook and Twitter @britt_ghiroli. This story was not subject to the approval of Major League Baseball or its clubs.