Francisco: Rays presented best opportunity for me to play
Unclear how he'd fit on roster, but slugger offers plenty of power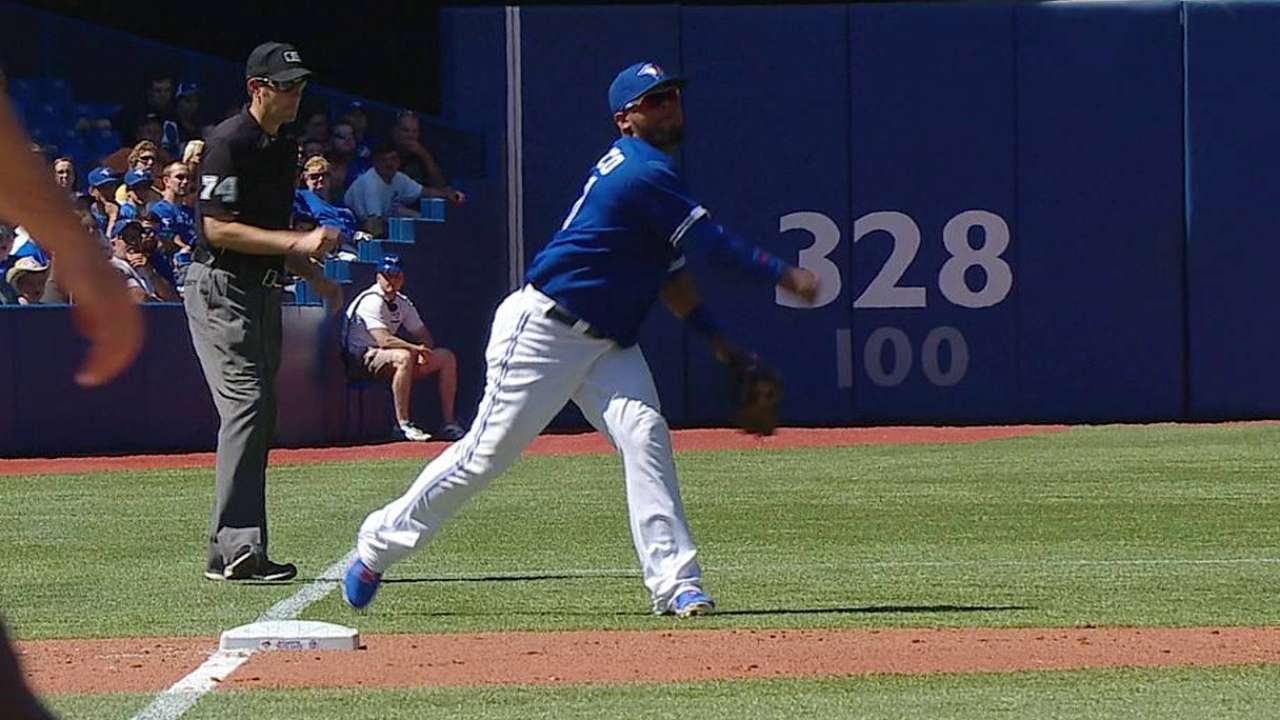 PORT CHARLOTTE, Fla. -- The Rays' roster isn't loaded with traditional power hitters, but non-roster invitee Juan Francisco fits the profile.
The 27-year-old slugger reported to Charlotte Sports Park on Wednesday and explained his decision to sign a Minor League deal with Tampa Bay this offseason. Francisco said he received multiple offers, but he thought the Rays presented him with the best opportunity.
"I think here I have a better chance to play DH, a position," said Francisco, adding that he's comfortable at first or third base. "So I have better chances to play here, get some playing time with the Rays."
Francisco spent last year with the Blue Jays, batting .220/.291/.456 over 106 games, and his recent experience in the American League East also factored into his decision.
"I feel more comfortable playing in the American League East. I know the league. I know the pitchers," Francisco said through an interpreter. "It's better for me to play in the American League because of the DH, so I have a better chance to play."
Last year, the Rays had only five players hit at least 10 home runs, and two of them -- Sean Rodriguez (12) and Ben Zobrist (10) -- are no longer with the team.
It's unclear how or where Francisco would fit on the Rays' big league roster, but he offers plenty of power. Over the past two years, he's hit 34 home runs in 705 plate appearances. He's gone deep 40 times in 185 Triple-A games since 2009.
"He's a big man," Rays manager Kevin Cash said, "and he hits the ball a long way."
Adam Berry is a reporter for MLB.com. Follow him on Twitter at @adamdberry. This story was not subject to the approval of Major League Baseball or its clubs.